After yesterday's intense 49.3-mile bike ride, the "Xtreme Dream Team" decided to give our pelvises a break from the bike seats and go on a "leisurely hike". We started the day by packing our rations, filling up the camelbaks, filing into the van, and riding to our destination. As per usual, we were blessed with a clear, beautiful sky, and plenty of sun (which we rarely experience in Scranton).
The trail, Richard "Dick" McKee Finger Rock Trailhead, was the path we planned to follow all the way up to Finger Rock, or at least to a higher elevation than the previous classes. The bar was set pretty high at 5,000 feet above sea level, but we were determined to crush that number.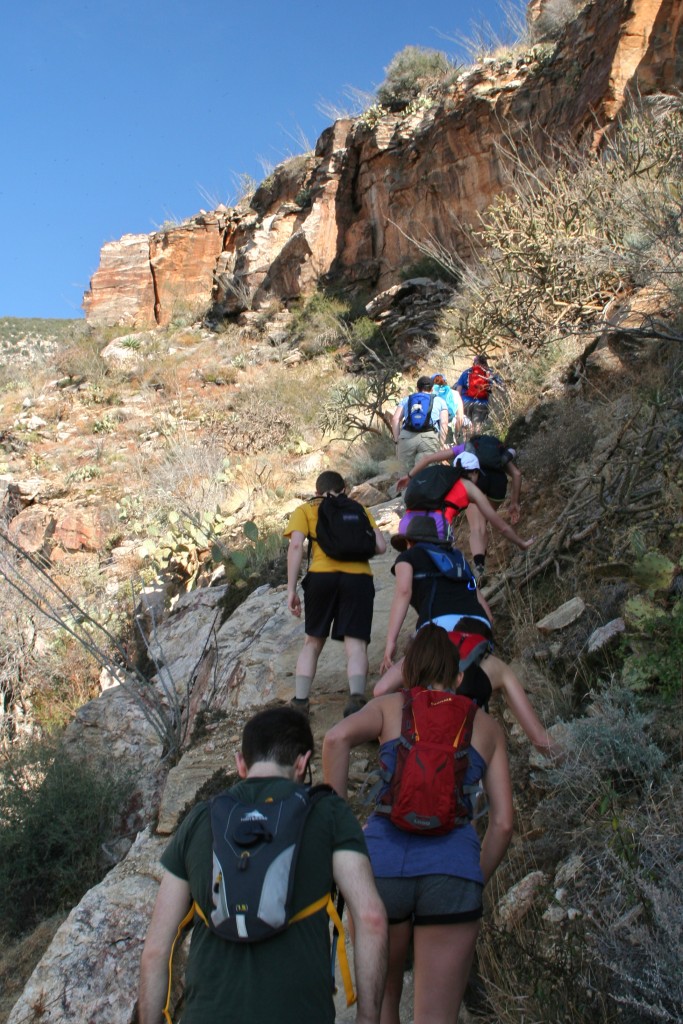 We all began optimistic, but still realistic since we were all feeling the pain from yesterday's excursion.
Go Pros out! We were ready to document our ascent. Once again, we were blessed with our favorite cacti friends and they were sure to greet us. The first half-mile was a breeze and then we started to realize… this was not a "leisurely hike". The rest of hike was an uphill battle, which left us huffing and puffing to keep up with the "Queen" of aerobic fitness, Liz.
We were all smiles when we found a nice little cave to take a photo op, eat a snack, and get our breath back.
The break was short lived and we continued lunging up the mountain.
I quickly realized that those with long legs had a vast advantage to those that were vertically challenged, like me. We came upon another vantage point (5,000 feet), where we were all feeling ambitious and decided to do handstands and yoga poses.
What possessed us to do this you ask? The answer is "WHYPHY" (Work Hard Yes Play Hard Yes) courtesy of our favorite movie 22 Jumpstreet.
   We had met the 5,000 ft. mark and decided there was no shot of us making it to the finger. Our new goal was to get to 5,280 ft, 1 mile above sea level! Of course there was no flat areas a mile up so we made it to 5,600 ft, and dove into our provisions!
We started our descent after Dr. Sweeney and Doug discovered the terrain was too treacherous to continue. We rocked down the mountain with my JBL speaker, and had a dance party all the way down. We sang, we danced, and we smiled the whole way down knowing we were on our way to having delicious quiche for dinner.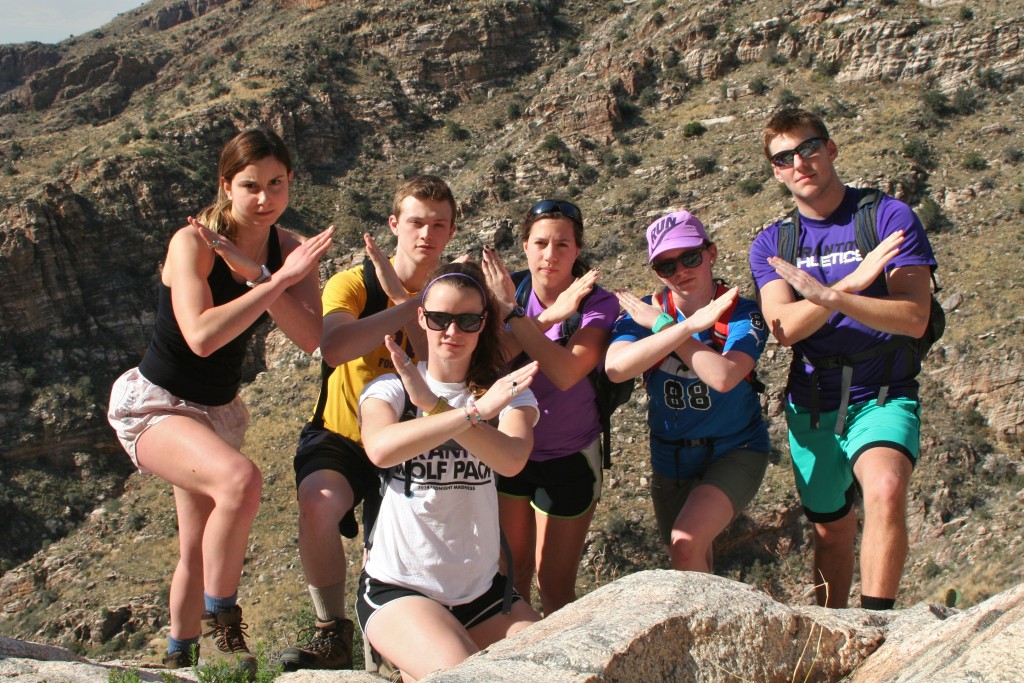 Finishing with an inspirational Haiku
Climbing a mountain
Twelve brave students ascend up
Finger Rock
The "Xtreme Dream Team"