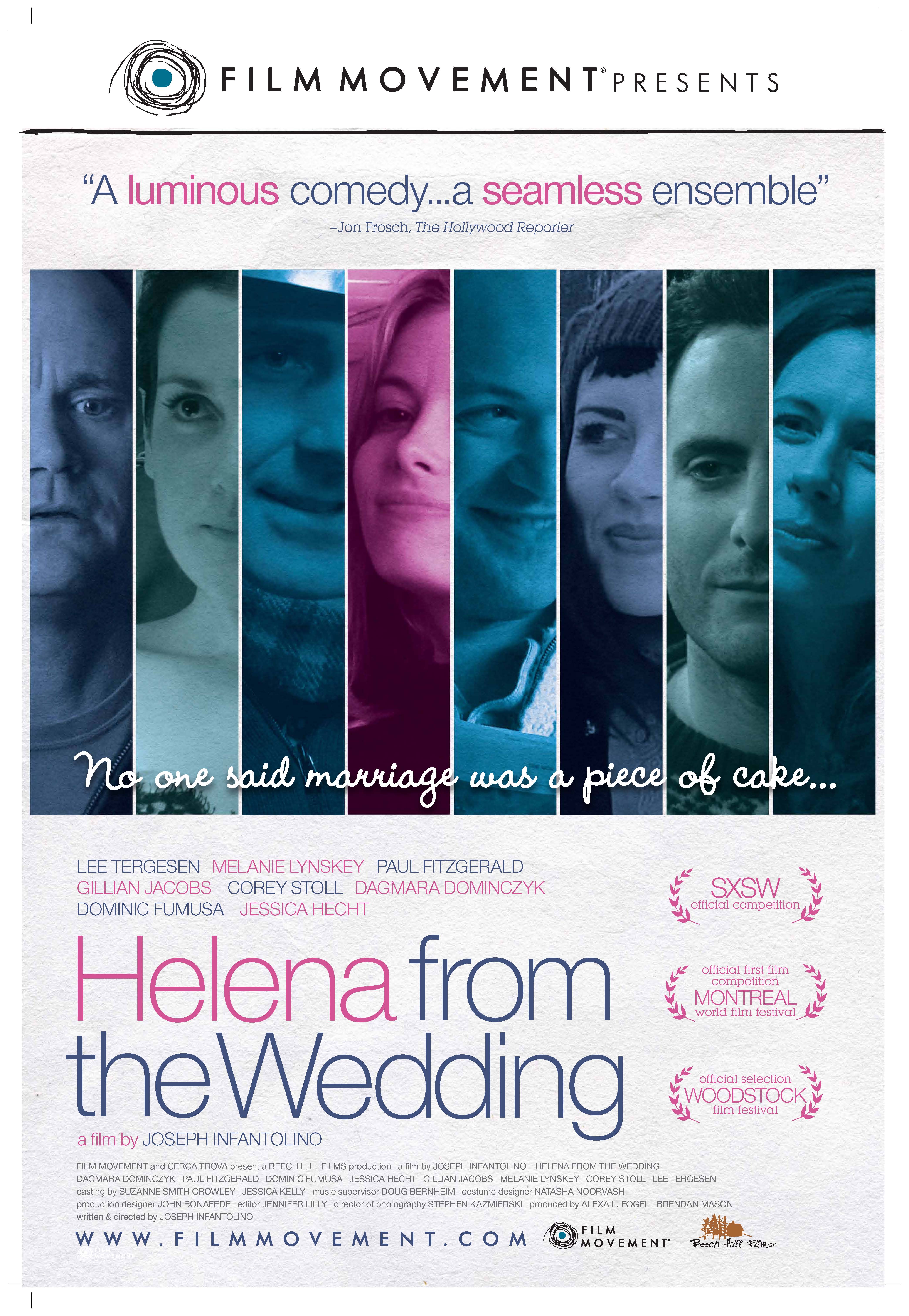 Photo courtesy of Film Movement.
The Foreign Film Series goes domestic this month with the presentation of the dramatic comedy Helena from the Wedding on Friday November 18, 2011 at 7:00 P.M. in Room 305 of the Weinberg Memorial Library.   Professor Sheli McHugh will lead a discussion following the film.
Written and directed by  Joseph Infantolino  Helena from the Wedding is described by Film Movement as the story of Alex (Lee Tergesen) and Alice (Melanie Lynskey) who are hosting a New Year's Eve party for their closest friends at a remote cabin in the mountains.  But when the other couples arrive in various states of discord, their hopes for a relaxing weekend are quickly thrown out the window. The tensions in the cabin are compounded when Alice's friends bring along a surprise guest – the very young and very beautiful Helena (Gillian Jacobs). As the New Year creeps closer and closer, Alex and Alice must keep the evening from spiraling out of control.
This event is open to faculty, staff, students and the public, however seating is limited, so please contact Sharon Finnerty at (570) 941-6330 or finnertys2@scranton.edu for reservations.
Doors open at 6:30 P.M.; the film begins at 7:00 P.M.  Light refreshments will be served.