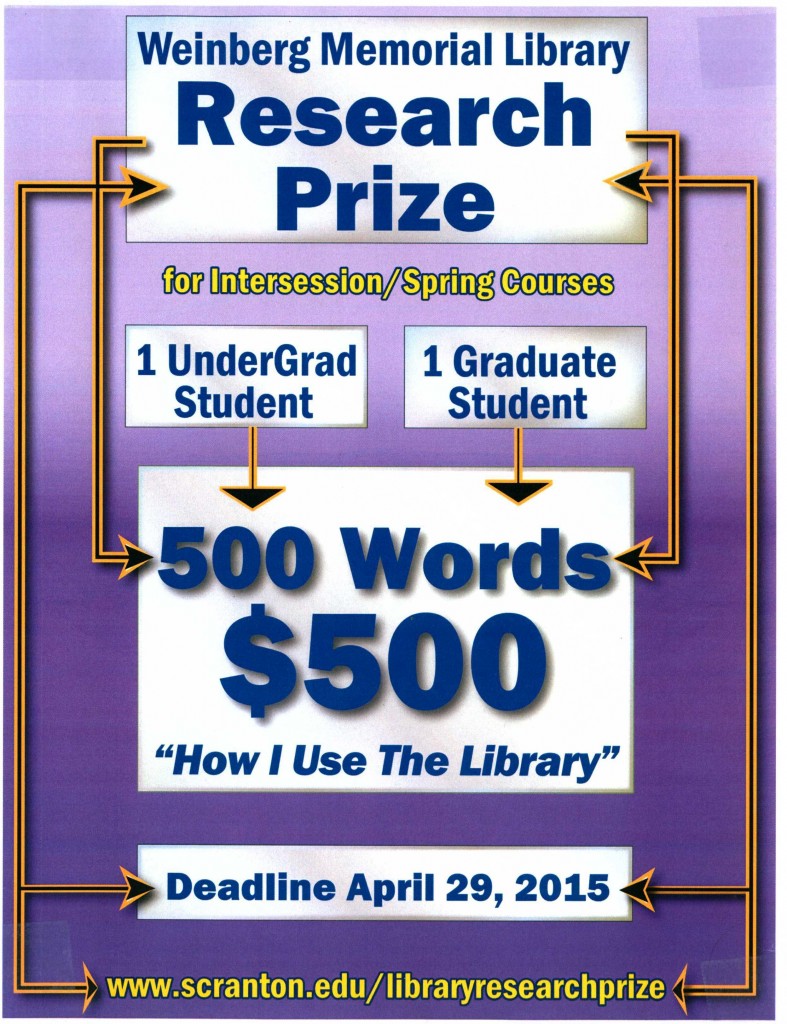 Did you work on a research project in either Intersession or Spring 2015? Did you use the library's resources, services, collections, or spaces in order to complete your research? Then the Weinberg Memorial Library Research Prize is for you!
Two prizes of $500 each are awarded every year to the winning Undergraduate and the winning Graduate submission. All you need to do is write a 500-word essay describing your research process and how you used the library in completing the project. Click here for some tips on how to craft the best 500-word essay you can about your research.
Then, submit the application materials for your project through the Library Research Prize website by the Intersession and Spring 2015 deadline: Wednesday, April 29, 2015 by 4:00 pm.
Research projects can be individual or group projects, though winning group projects will receive one $500 prize for the group.
A statement of faculty support from the instructor who assigned the research project is also required for each submission.
Details on how to apply, what to include in a completed application, and what the selection criteria are, can be found at the Library Research Prize website. Any additional questions can be sent to Prof. Bonnie Oldham, Information Literacy Coordinator (bonnie.oldham@scranton.edu).
We look forward to hearing about your research!