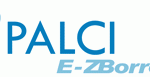 The PALCI E-ZBorrow system is experiencing issues. You are able to login, be authenticated, search for a book, and view that book; however, you are not able to place a request. Instead, you get the following message:
"We're sorry. You are not eligible to place EZBorrow requests. Please consult your institution's library for assistance."
We are working on resolving this issue. In the meantime, please use the ILLiad system to place your request.