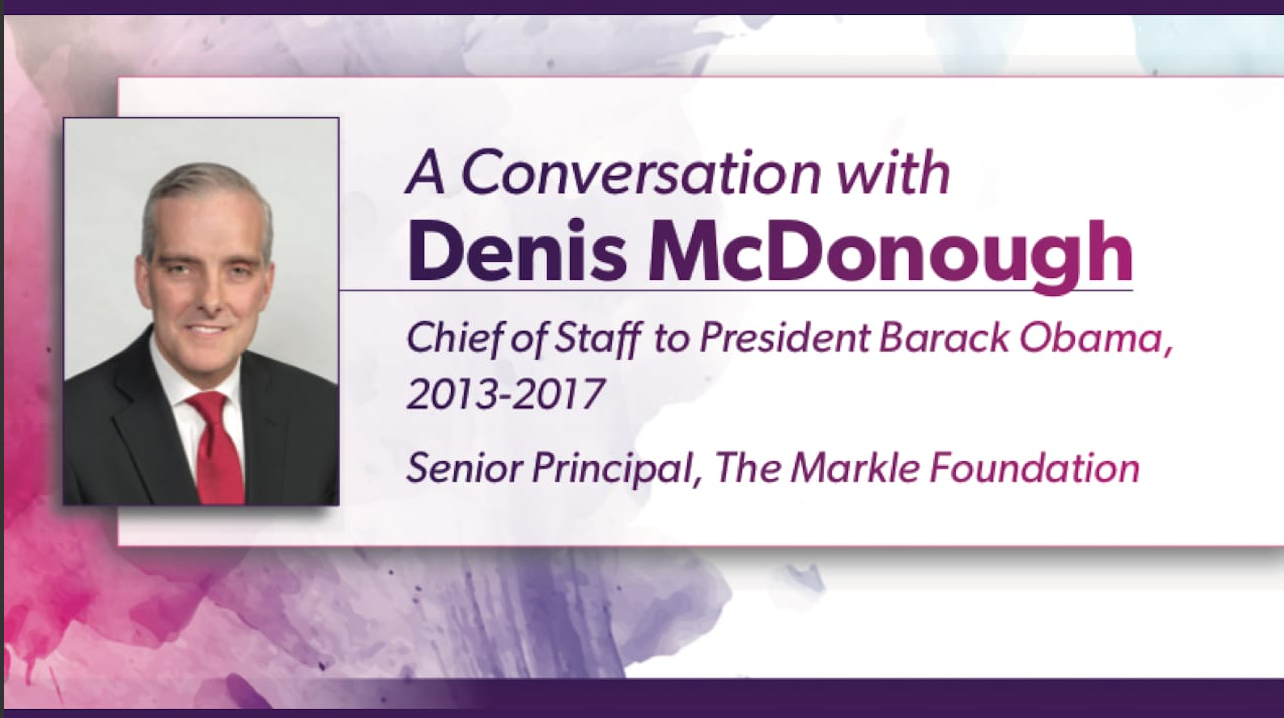 The inaugural Humanities in Action, sponsored by the Slattery Center for Humanities, event will occur this Wednesday at 5:30 in the McIlhenny Ballroom of the DeNaples Center. The event is free of charge and open to the public.
The outlook, skills and training required for jobs in the future will be discussed by Denis McDonough, former chief of staff to President Obama and current senior principal at the Markle Foundation, where he chairs the Rework America Task Force.
At the Humanities in Action Lecture, University of Scranton philosophy professor Matthew Meyer, Ph.D., and Scranton Times-Tribune education reporter Sarah Hofius Hall will lead a question and answer session with McDonough. Audience members will have the opportunity to ask questions as well. We hope you will join us for this exciting opportunity.