Hi, my name is Morgan Sicuro, and I graduated from the University of Scranton in May of 2021 with a double major in Physiology and Psychology.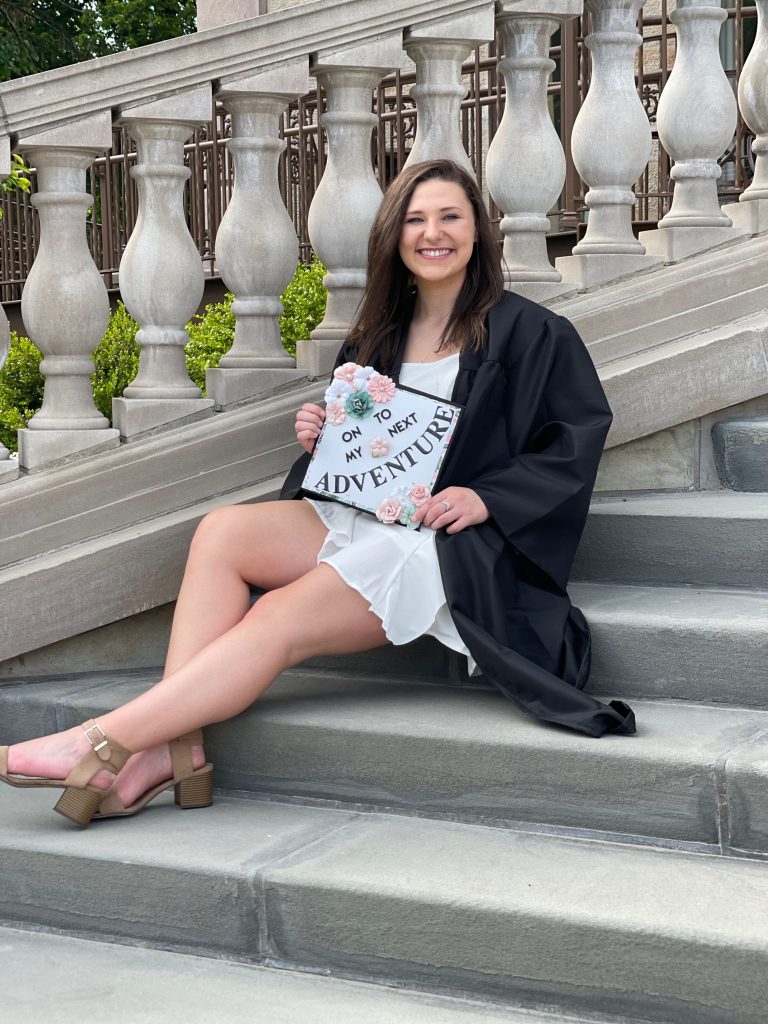 Since I was a child, I always knew that I wanted to help people. Many people in my family have careers in the medical field, and I knew I wanted to do the same thing. I decided that I would be a biology major and attend medical school after I graduated. Everyone always told me that it was normal to change majors in college and that I shouldn't be afraid to change mine. After all, it is important to educate yourself in something that will help you reach your career goals as well as something that you enjoy.
When I first found out about the physiology major, I did not really know what it was all about. I knew that most people who wanted to go to medical school were biology majors, so I was initially skeptical in switching my major. I learned that the physiology major offered courses that were aimed towards understanding organisms at both the cellular level as well as the integrative level. It also offered many courses that emphasized human function. Being that I want to pursue a career in human medicine, I especially enjoyed the opportunities to take classes such as Advanced Human Anatomy and Physiology, Comparative Biomechanics, Genetics, and Cardiovascular Physiology. These classes supplied me with knowledge that I applied to my volunteer work in the medical field. For example, I volunteer at the ambulance in my city, where I was able to apply my knowledge and understand the mechanisms behind certain dysfunctions in patients that I encountered.
The major is a small and close-knit group that allowed me to grow close to my fellow classmates and form relationships that I probably would not have otherwise formed. Many professors teach more than one course in the major, which allows professional relationships between students and faculty to develop. These relationships can lead to opportunities such as doing research with a professor. I joined a research group for one of the professors that I had for multiple courses, and learned the many aspects involved in research processes.
Looking back, I think that individuals looking to go into the medical field should become a physiology major because it offers unique opportunities for education, research, and relationships. The major offers different levels of rigor, which appears competitive to post-grad programs. My post-graduate plans are to take a gap year and apply to Physician Assistant programs. In the meantime, I will continue to use the knowledge that I acquired in the courses I have taken to benefit my volunteer work with my local ambulance corps.