Hi all, I'm Jacob Myers, a rising junior BCMB major at Scranton.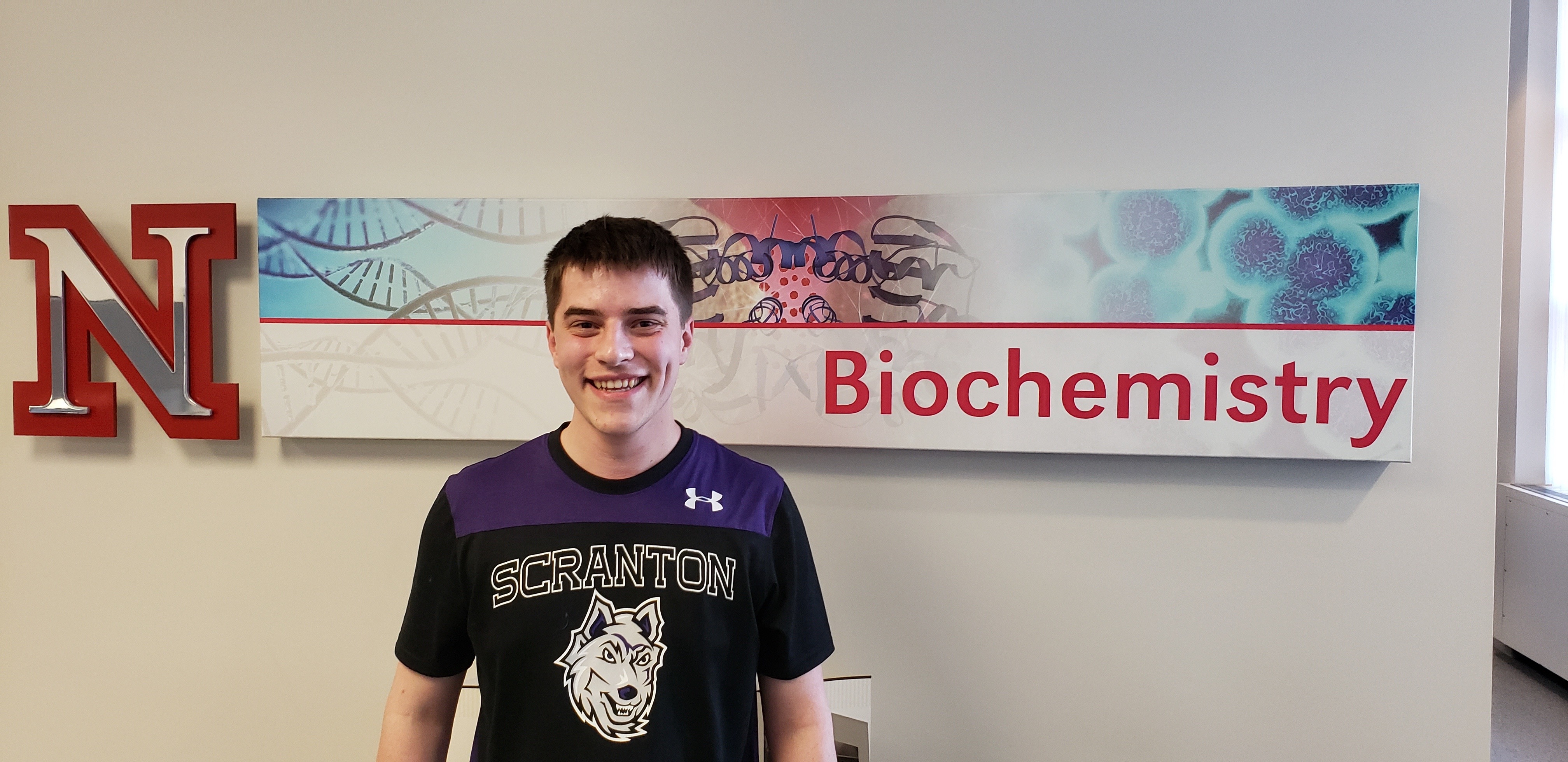 This Summer I am at an REU (Research Experience for Undergraduates) program for redox biology at the University of Nebraska Lincoln. This ten week experience comes with a stipend, room and board, as well as my travel expenses paid for by the NSF. (Shout out to Drs. Hardisky and Royer for writing letters of recommendation for me, and to Dr. Foley for the research experience that helped me land the REU!)
While I'm here I will be working on better understanding the roll of Sestrin-2 in regulating cell homeostasis by initiating the degradation of damaged mitochondria.  Wish me luck; I hope to be able to tell you more about it by the end of the summer.