Hi, I am Eddie DiTolla, a graduating senior from the University of Scranton. I am majoring in the excellent Physiology program that continues to develop and expand at the U.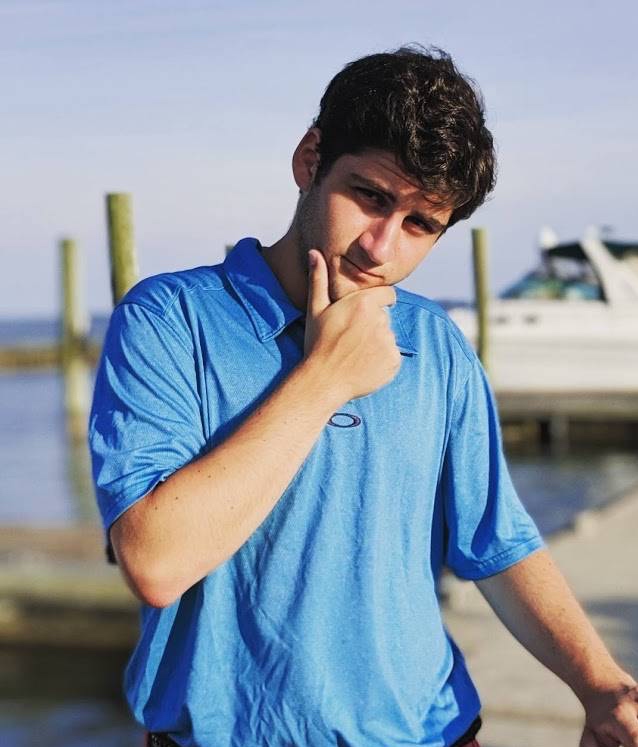 When I first arrived at the university, the Physiology program was not yet available to us, but was moving through the curricular approval process. I initially enrolled as an Exercise Science major and took sports physiology during my freshman year, which piqued my interest in physiology. I soon heard about the program and switched to Physiology as soon as the program was approved. I did this because it gave me many more career options. Like almost every process, there is a beginning, and, in the beginning, there are the guinea pigs to be used, and a need to narrow down the essentials that students need to know; I was okay with that. At times it was difficult, but as John Calipari has said, a successful person wins or learns, and boy I have learned a lot. The Physiology program led me to take a variety of courses that have expanded my knowledge of the physiological systems within our body. Courses I have taken include Genetics, Endocrinology and Reproduction, Pathophysiology, and Comparative Biomechanics. Pathophysiology is hands down one of my favorite courses. It gave students a real-life perspective on how to treat patients; it made students think outside the box, which can be difficult at times but also quite rewarding.
I feel that some of the teachers that I have had in the Physiology program are some of the most personable and genuinely lovely people I will ever meet in life. I could go to them and talk to them about anything and everything, which vastly helped in picking a career.  A personal experience of mine occurred one spring, when I tore ligaments in my ankle playing soccer. In the first class I attended after the injury, one of my teachers asked if I wanted him to go get me crutches, because I should not be walking on the injured ankle. It was one of the best things a teacher did for me at the U.
As for post-graduation plans, this April I will be applying throughout the country to PA schools, as well as to doctorate programs in Sports Kinesiology/Sports Management. I also will continue to gain more clinical experience. As a side note, if you go to the U, you should join the PA club and Ultimate Frisbee club. Overall, I love the U and believe that the Physiology program can lead to a fantastic future.