Hi, I'm Michelle Uminski, 2017 graduate of Scranton's Biology Program.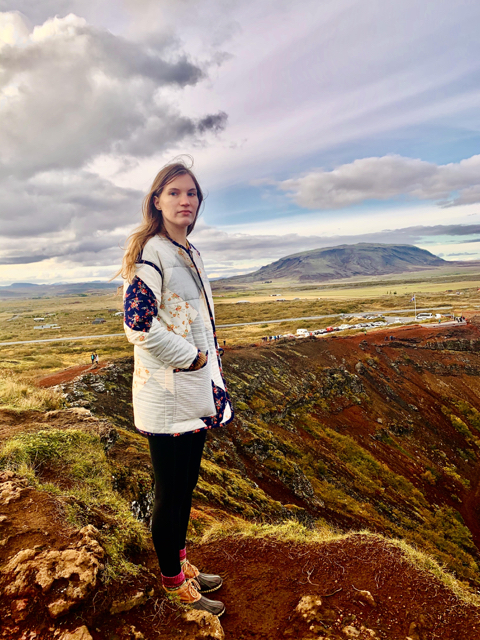 It has been a few years since I graduated from the University of Scranton with majors in Biology and Philosophy, but the opportunities I had as an undergraduate continue to influence my career growth and goals. When I first attended the University in 2014, I knew that I was not interested in becoming a doctor or following the Pre-Med track, but I was still interested in exploring different topics in biology. I found that the Genetics and Animal Behavior courses were some of my favorites, and that I developed an interest in environmental studies. I am grateful that my biology electives let me refine my interests while also preparing me for a career in the sciences.
Despite developing an interest in environmental studies, I did not immediately pursue it as a career. Instead, I entered the pharmaceutical industry because I knew it was an important field where I could apply the skills I gained at Scranton, while still having room for career growth. My first job after graduation was a Data Analyst at PDS Life Sciences. This role focused on the FDA's standards for electronic data submission and toxicology studies. I was responsible for taking client data and formatting it to be compliant with FDA standards while accurately representing the study data. While I enjoyed my work here, I found that I was interested in exploring other areas within pharmaceuticals that were more hands-on. I switched to my current role as a Quality Control Analyst in a chemistry lab at Sanofi, where I test different properties of drugs and drug products. The work that I do here is important to ensuring the safety of patients and it is interesting to learn about different lab equipment like HPLCs. Nevertheless, I still felt drawn toward the environmental field.
I am happy to announce that this Fall I will begin working toward my M.A. in Ecology, Evolution, and Conservation Biology (E3B) at Columbia University. This is a highly multidisciplinary program, meaning I can continue to explore different environmental topics, like environmental policy, while developing marketable skills related to statistics, data science, and computer programming. This program also has a research component, and I am excited by the opportunity to join a lab that studies the genetic influences on animal behavior, such as aggression in betta fish, or parental care in mice. While I am still not sure the exact career path I want to take, I know that this program will let me dive deeper into my interest areas, and that it will help to open new doors. I am grateful that my Scranton education has helped me reach this point, and although I am still unsure of my future career, I am optimistic and excited to start this next chapter.