Reflecting on my internship at Barwis Methods, I am so sad that it is over but grateful for the wonderful experience that I had! I learned so much like coaching skills, physical therapy techniques, and gaining "people skills" that will help me through the rest of my life. The most rewarding part for me was being able to interact with the clients, whether PT clients or personal training, and see their progress from day to day. To see their faces after finally accomplishing something they had been struggling with was priceless and made me want to work 10 times harder to help them accomplish their next goal. Also the beach being a short drive away was great too! The most challenging part was definitely adjusting to the rigorous work week! Also since I was living alone in Port St. Lucie, Florida, adjusting to that was rough the first couple of weeks. Simple things like cooking and grocery shopping became my everyday tasks along with working, so scheduling/time management became a skill I learned from living alone.
Overall this was the best internship experience I could have asked for! The staff became like a second family to me, I gained invaluable hands-on experience, and I grew as a person more than I expected to. Thanks to Barwis Methods, I know for sure I am in the right field of physical therapy, one that combines all sorts of clients and injuries, and I am excited to pursue it more than ever!
Outside the facility on my last day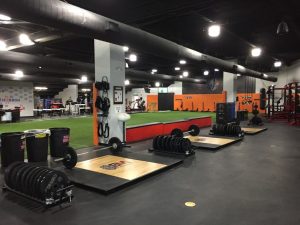 A glimpse of inside Barwis Methods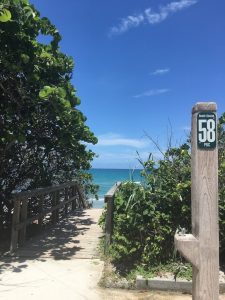 South Florida offers some great beaches!!
Barwis Methods is located in First Data Field, spring training facility of the New York Mets. Step outside the back door of the gym to the outfield!
Julia Giaimo
Exercise Science