Hi all, this is Sophia Monroe, rising senior Biology major!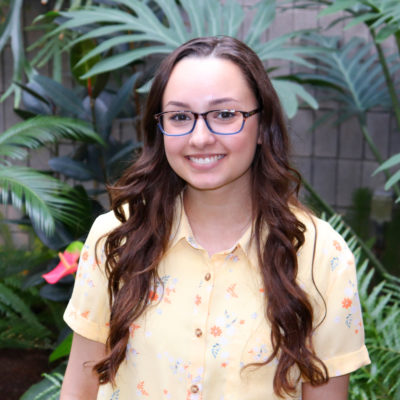 This summer, I am taking part in the Boyce Thompson Institute's Plant Genome Research Program at Cornell University, through a paid REU (Research Experience for Undergraduates) funded by the National Science Foundation. I'll be here in the Plant Science department from June 3rd to August 9th.
Working in the laboratory of Dr. Margaret Frank, my project focuses on detecting leaf vein patterns through fluorescent microscopy and machine learning. Our goal is to create a software-based mechanism for autonomously identifying fluorescent leaf veins. This will be utilized in plant grafting, by providing more information on the success of a graft and by more efficiently identifying issues in grafted plants.
My Scranton experience has been a great setup for this fellowship. It enabled me to grow as a student and scientist, develop my scientific interests, and refine my career goals, which helped prepare me to land and succeed in the REU program.
This REU has been a tremendous way to experience what research is really like. It's also helping me to prepare for graduate school. In addition to working in the laboratory, I've taken part in workshops and seminars for science-communication and bioinformatics. I've improved and broadened my laboratory techniques, honed my communication skills, made new professional connections in biology, and much more.
I'm very thankful for this opportunity and I'm excited to continue this work for the rest of the summer!