Hi all! I'm Katherine Talerico, and I'm a recent graduate of the University of Scranton (Class of '19).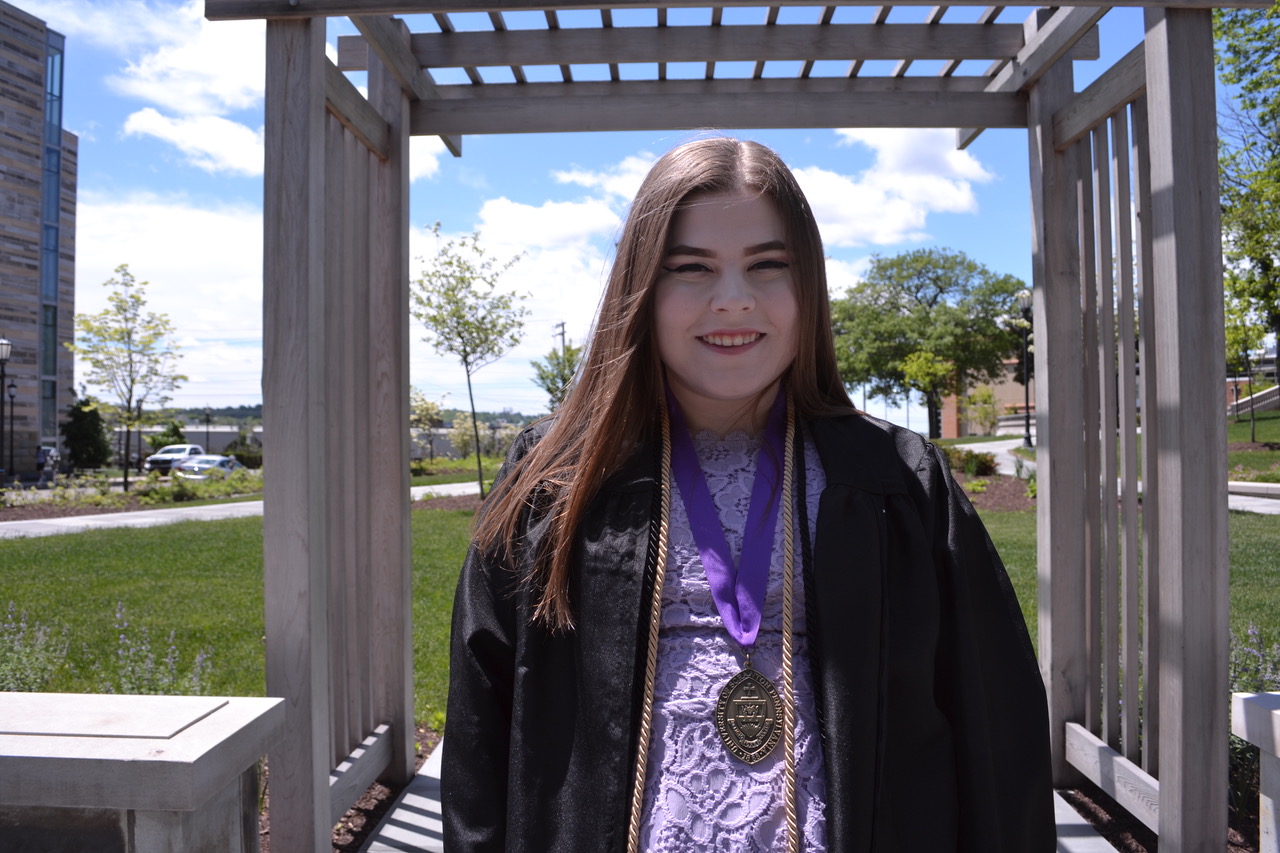 I graduated with a double major in Neuroscience and Philosophy, and I will be attending Widener University's Clinical Psychology doctoral program in the fall. The program follows the scholar-practitioner model, which focuses on practical application and professional excellence grounded in psychological theories and in scholarly research. I will be delving into the science of psychology while simultaneously applying this knowledge via assessment, intervention, consultation, and supervision.
The education I received at the University of Scranton, both as a Neuroscience major and a Philosophy major, has created a sturdy foundation that can be built upon during my time at Widener. Additionally, the Neuroscience major itself allows for a lot of flexibility and growth.  When I came to the University as a first-year, I was on the pre-med track. When I realized in my junior year that that wasn't what I wanted, and that I wanted to pursue Clinical Psychology after graduation, I was able to adjust my schedule accordingly without completely abandoning my major. I loved the major itself, despite no longer being pre-med, and I was thrilled that I could still graduate with it.
In addition to the amazing education I received, I truly don't think I could have gotten this far without the support and mentorship offered by the faculty at the University. I'd like to thank Dr. Orr in particular, who oversaw my research and supported my career change wholeheartedly, while offering assistance and advice where he could.