Hello everyone! My name is Nicole Antonelli and I am a rising senior Physiology major.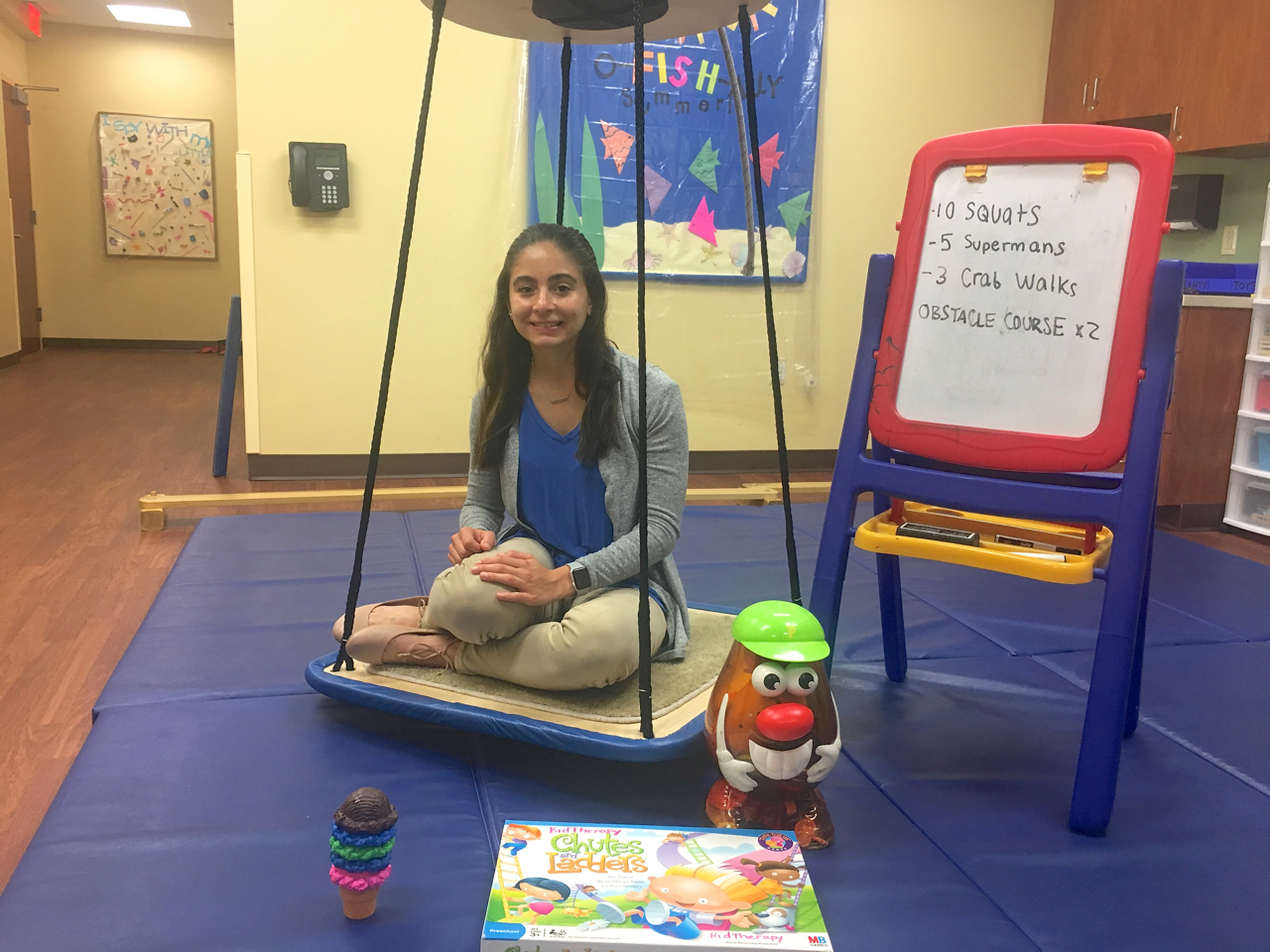 I'm planning to obtain my Doctor of Physical Therapy (DPT). I am graduating a year early, so I am currently working on DPT school applications. A crucial component is shadowing hours. Last summer, I spent a lot of time observing acute care, inpatient rehab, and outpatient orthopedics. After taking the GRE this summer, I began shadowing pediatric physical therapy at St. Luke's in Phillipsburg, close to my hometown in Washington NJ.
Pediatric therapy is very different compared to all of the other settings I have observed. I get to see a wide variety of disabilities and issues that each come with their own challenges and rewards. I truly admire the therapist I shadow for her tremendous patience. Many patients do not want to do their exercises or get distracted easily, so sometimes it is necessary to be creative with games, rewards, or obstacle courses, all while working the targeted muscles. I've enjoyed playing crab soccer, Chutes and Ladders, and catch with kids of all ages, knowing that I am helping them get stronger. I love the positive atmosphere of the clinic and feeling like I am making a difference.
I believe my Scranton experience has truly shaped my love for physical therapy and healthcare. A common quote mentioned frequently in my philosophy classes is "Men and women for and with others." I feel that I can really exemplify this quote through the practice of physical therapy. Shadowing may have only given me a small glimpse into my future career, but it has also made me more eager to achieve my dream of becoming a physical therapist. I am so grateful that Scranton has given me so many opportunities to learn, grow, and pursue my passion for knowledge.