Hello my name is Ashley Martino and I am a senior Physiology major at the University of Scranton. You may be wondering what can you do with this major?  I had the same thought when this new major opened up at my university. I would like to share with you my journey, why I choose to be a Physiology major, and what I plan on doing with it.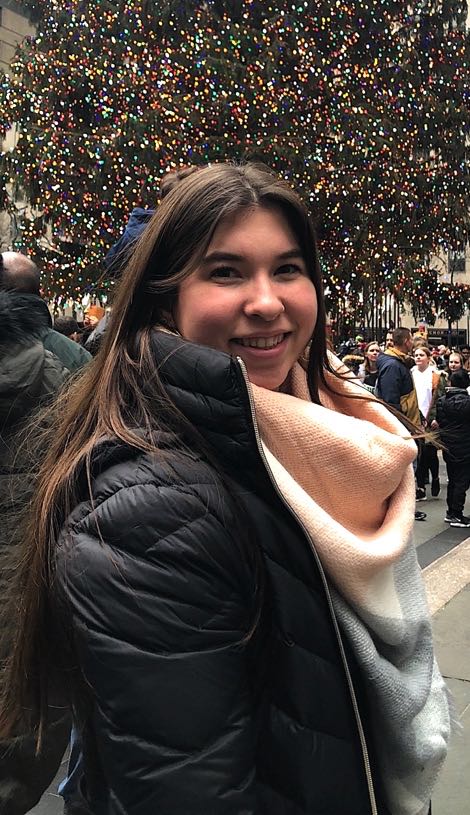 Ever since I was a little girl I have loved helping people and knew that I wanted to make it into a career. There was this one moment where I knew what I wanted to do in life. This moment was when I was about 9 years old and I got to go to Bring Your Child to Work Day with my mom. My mom works in a hospital where she is a CT tech. They gave us a tour of parts of the hospital and we were able to see the helicopter that is used for air transportation for critical patients. After this day I knew I found my new home, and my interest in emergency medicine was sparked. My dream of becoming a doctor began and I started down the path of trying to get into medical school.
When I got to Scranton, I was a Biology major, and throughout my freshmen year I was working hard on my studies in order to get closer to my dream. I soon realized that I was buried in school work and not doing as well as I hoped or needed. I felt very overwhelmed and the realization that I might not be cut out for medical school started to creep in. My grades weren't bad, but I was never a person to put all my focus into school work. I wanted to join clubs, do service, and be a leader in different aspects on campus, which took up time. I started to look into other professions in the medical field because I knew helping people was still my calling. I found the profession of physician assistant (PA) and I felt a fire light up inside of me. It was so appealing to me – you weren't a doctor but you were basically their right hand man, woman in my case. What was the most appealing was the more patient interactions I would have as a PA compared to a doctor. I realized that this fire was excitement and I wanted to pursue this profession. I started to look into what it took to become a PA and how I can start down this new path. The first thing I had to do was change my major because although I could stay as a Biology major, this new Physiology major matched up better with the requirements for PA school. Ever since I did this, it has challenged my way of thinking and got me one step closer to my dream.
My post-graduation plan is to take a gap year in order to gain more patient care experience as an EMT and then apply for PA school. PA grad schools usually take a little over 2 years. These programs are also very competitive, and the more experience you have the better, and I am trying to get in the first time I apply. If I do not get in the first time around I will continue to work and gain hours and maybe even more science credits until I get into a program. I will do whatever it takes to make my dream come true. I aspire to the saying, if you love what you do in life you will never work a day in your life.