Hello everyone! My name is Jessica Fanelli, and I am a Senior biology major at the University of Scranton. In my time at Scranton, I have had the privilege of being a member of the University's Honors Program. As a member of the Honors Program, I composed a thesis centered around a research project that I have been working on for the past few years. My project is titled A Study of the Impact of Habitat on the Composition of Breeding Bird Communities in Lackawanna State Park During the Summer of 2020. My study focuses on how the breeding bird communities change in the Lackawanna State Park across three habitat types: field, forest, and a transitional field/forest edge habitat.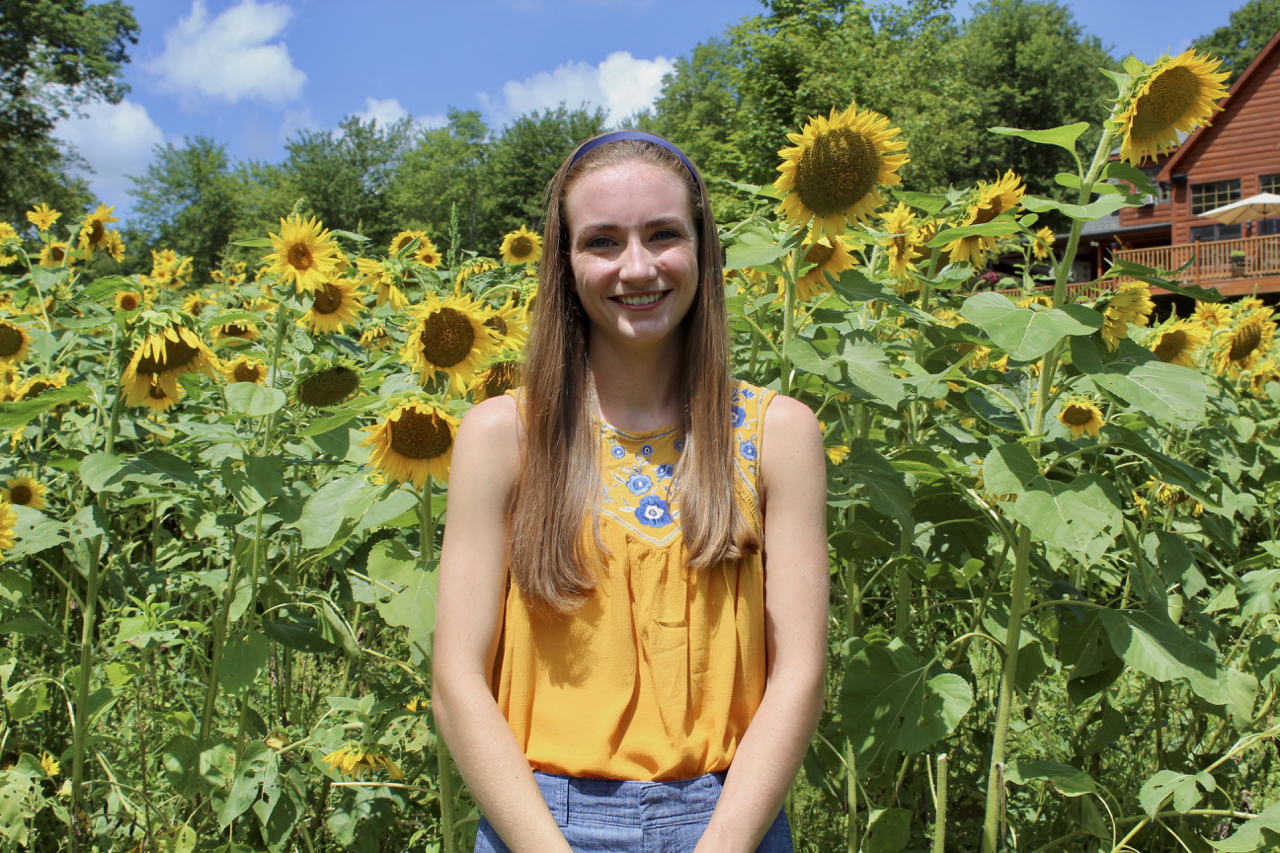 To collect data on the breeding bird communities for this project, I utilized programmable acoustic recording units which recorded the morning chorus of the bird communities throughout the summer months. After listening to each recording for a set number of days to match song to species, I was able to discern the number of different species, or species richness, present in each habitat type. Additionally, using a statistical analytical approach called occupancy modelling, I determined the probability of occupancy by species in each habitat type. This allowed me to know the probability of detecting a given species in a given habitat type during the time in which my study was conducted. With this project, I was also able to evaluate the usefulness of the combination of acoustic recording units and occupancy modeling for monitoring breeding bird communities. I was able to document the benefits of the combined approach, and I was also able to suggest a few modifications to improve future studies.
I would like to offer my sincerest thanks to all those who helped make this project a success. First, I would like to thankmy faculty mentor, Dr. Robert Smith, for agreeing to take on this project and for his continual help and guidance. I would also like to thank my defense committee members, Dr. Declan Mulhall and Dr. Janice Voltzow, for their willingness to serve on my committee and to give their time reading and improving my document. I would also like to thank the National Science Foundation, as this project was supported by the National Science Foundation S-STEM Grant Number 1741994. I offer additional thanks to Lackawanna State Park, for allowing me to survey birds in the park for this project. Finally, I would like to thank the Biology Department at the University of Scranton, for financial support and providing the necessary equipment for this project.