Hi! My name is Alissa Copeland and I am a graduate of the University of Scranton's Class of 2021. I earned a Bachelor's degree in Physiology with a minor in Psychology, and I graduated with Magna Cum Laude honors.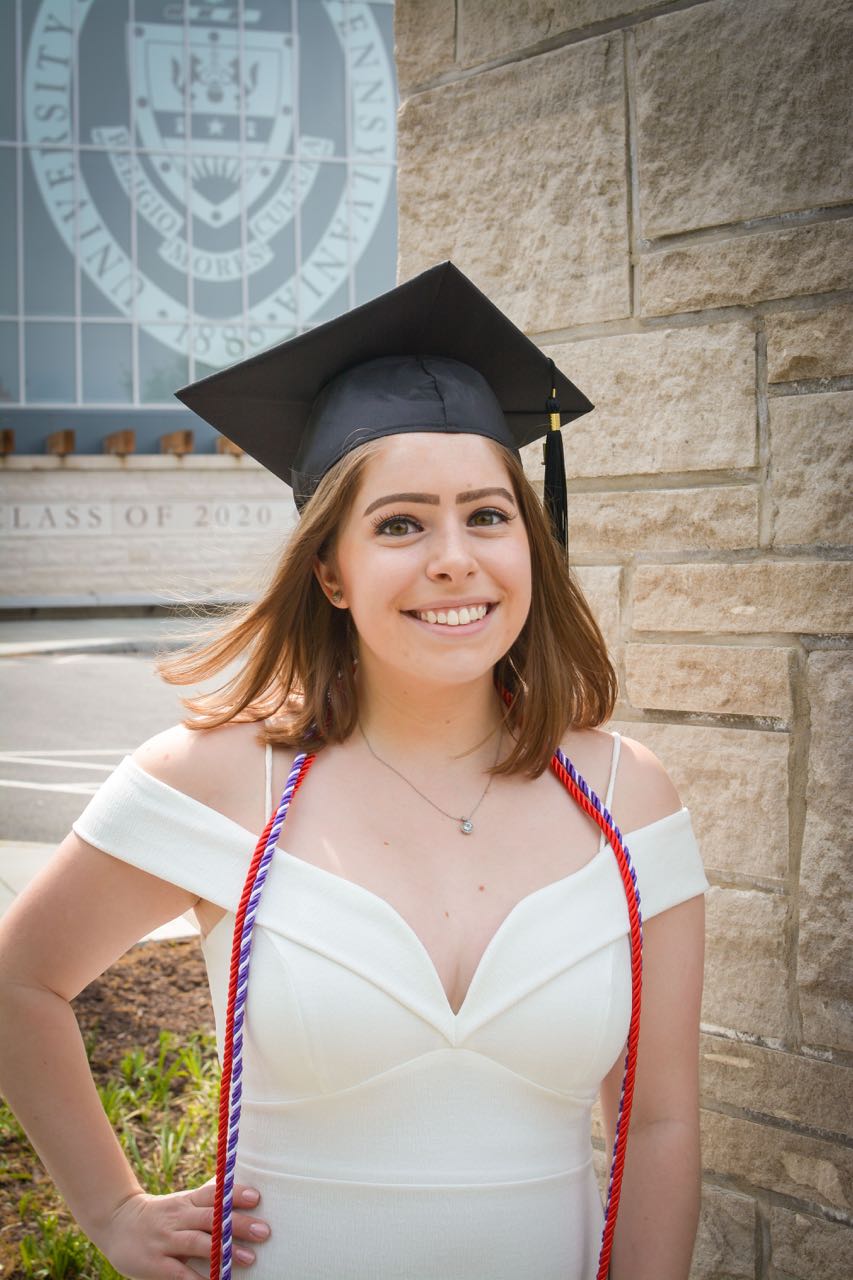 When I first began at Scranton, I was actually majoring in neuroscience on a pre-med track. However, I soon came to realize that my scope of study was somewhat narrow, and I wanted to explore coursework outside of the nervous system. After researching more about different majors, I discovered the new major in physiology at Scranton, an up-and-coming major that incorporates all of the systems in the human body. I learned that the opportunities in the field of physiology were endless – you could pursue medical school, nursing, physical therapy, physician's assistant, etc. This is when I decided to enroll in physiology courses to gain a broader understanding of all the systems in the body. I quickly fell in love with this immersive program and switched into the Physiology major! 
The physiology program challenged me, yet rewarded me. I took courses such as Advanced Human Anatomy & Physiology I & II, Cellular and Integrative Physiology, and others that gave me a holistic understanding of physiology – but then I also got to explore specific systems through elective courses such as Genetics, Comparative Vertebrate Anatomy, Cellular & Molecular Neurobiology, and Cardiovascular Physiology. I feel confident in saying that I now have a holistic, deep understanding of the systems in the body, and that I didn't simply memorize and regurgitate material on my exams. This is really what distinguished physiology in my mind from other science majors – we are taught how integrative and codependent the different body systems are, and we learn to problem solve and piece all of this knowledge together. 
Over the past four years, I have developed a passion for physiology, for learning, and for helping others. I was able to gain hands-on experience outside the classroom as well, in which I volunteered as a medical scribe at our school's local clinic, worked as a pharmacy technician at CVS Health, and volunteered as a hospital transporter in my hometown. I was able to see various areas of medicine and healthcare, and with all of these exposures, I came to the conclusion that I will be pursuing further schooling after graduation. I will be attending an Accelerated BSN program in 2022 followed by graduate school, to achieve my ultimate goal of becoming a Nurse Practitioner and helping others! 
I am so thankful for all of the opportunities given to me by the University of Scranton and the Physiology program. I can't wait to apply all that I have learned at the University of Scranton in my future education and career!