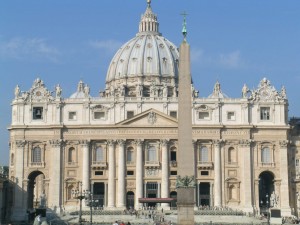 Robert W. Shaffern, Dominicans, Indulgences and Imperial Rivalry in Fourteenth-Century Germany (Rochester, NY: The Edwin Mellen Press, 2014).
Indulgences have long been known as the occasion for the Protestant Reformation of the early sixteenth-century, but less well known are the medieval arguments about indulgences. Shaffern's book examines an indulgence-controversy of the mid-fourteenth century. In this case, the rights of German Dominican friars to grant indulgences became caught up with the succession to the imperial throne. Pope John XXII objected that Louis IV did not obtain consecration as emperor from the Holy See, and that therefore his occupation of the imperial throne was a usurpation. For a generation, Germany was divided between the supporters of Louis and of John. German Dominicans supported the pope and attracted the bitterness of Louis's allies. That bitterness translated into an attack on the validity of Dominican indulgences. John of Dambach, a Dominican friar and intellectual, wrote two treatises in defense of Dominican indulgences. In these treatises survive the views on indulgences of a prominent figure in the fourteenth-century German church, which is the main focus of Shaffern's book, the second he has published on the history of indulgences in the Middle Ages.
Pick up your copy over at Amazon today.