After exercise, the second most favorite activity of the Extreme Physiology crew is eating. Dinner prep is a group effort and a community building exercise. Posted below are the recipes that have risen to the top as favorites.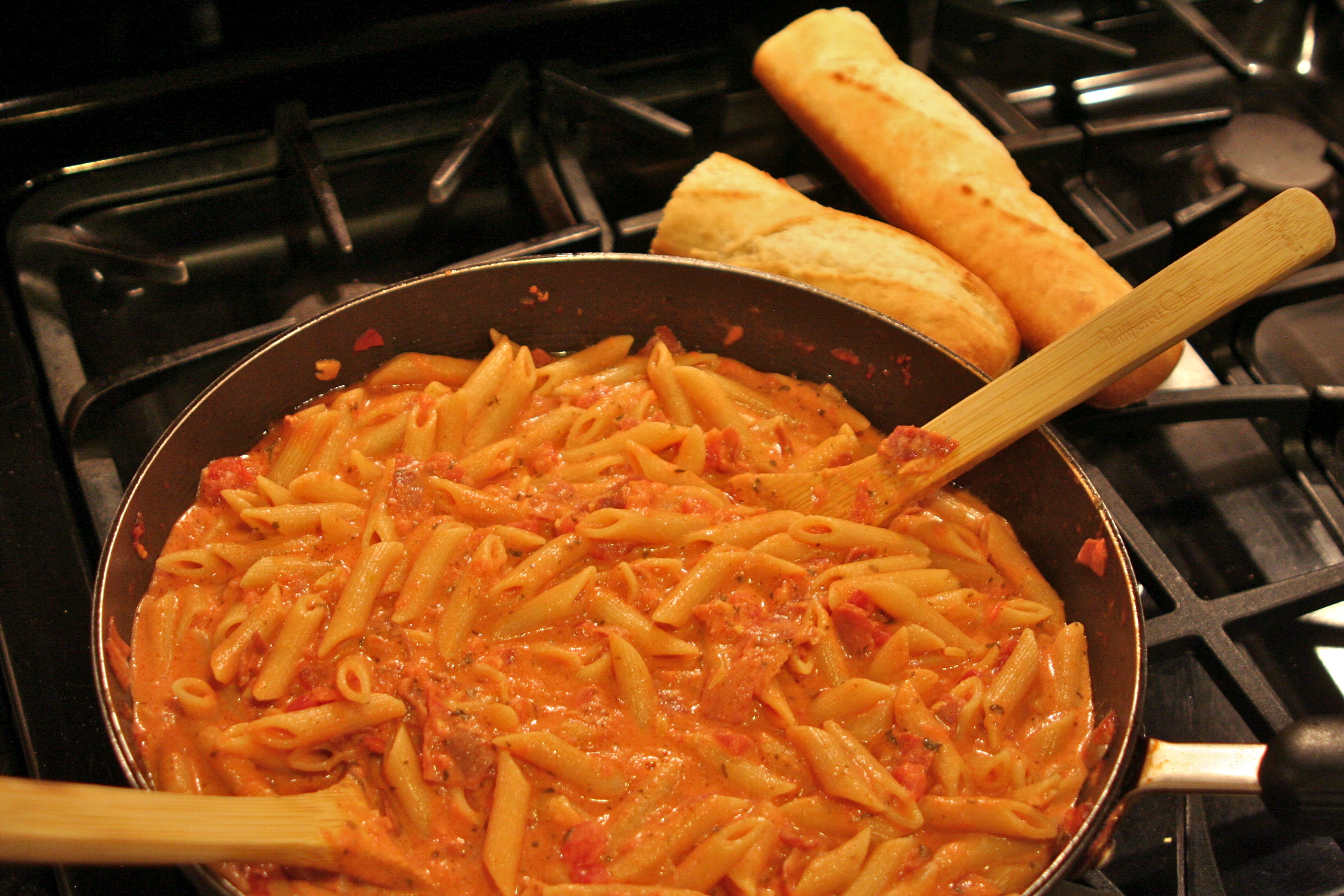 1 lb. penne
1/4 cup extra-virgin olive oil
4-6 large cloves of garlic, minced
1 tsp.  crushed red pepper flakes, more to taste
1/4 lb. prosciutto, thin slices cut into ~1″ square pieces
28 oz. can crushed tomatoes, including the puree
16 oz can petite chopped tomatoes
sea salt, to taste (start with 1/2 tsp.)
1/4 cup fresh parsley, chopped, or equiv. amount of dried parsley
2 oz. vodka
1 cup heavy cream
Bring a large pot of water for the pasta to a high boil; add salt (~ tsp) and veg. oil (~tblsp) .
Use a skillet or stir-fry pan large enough ... Read more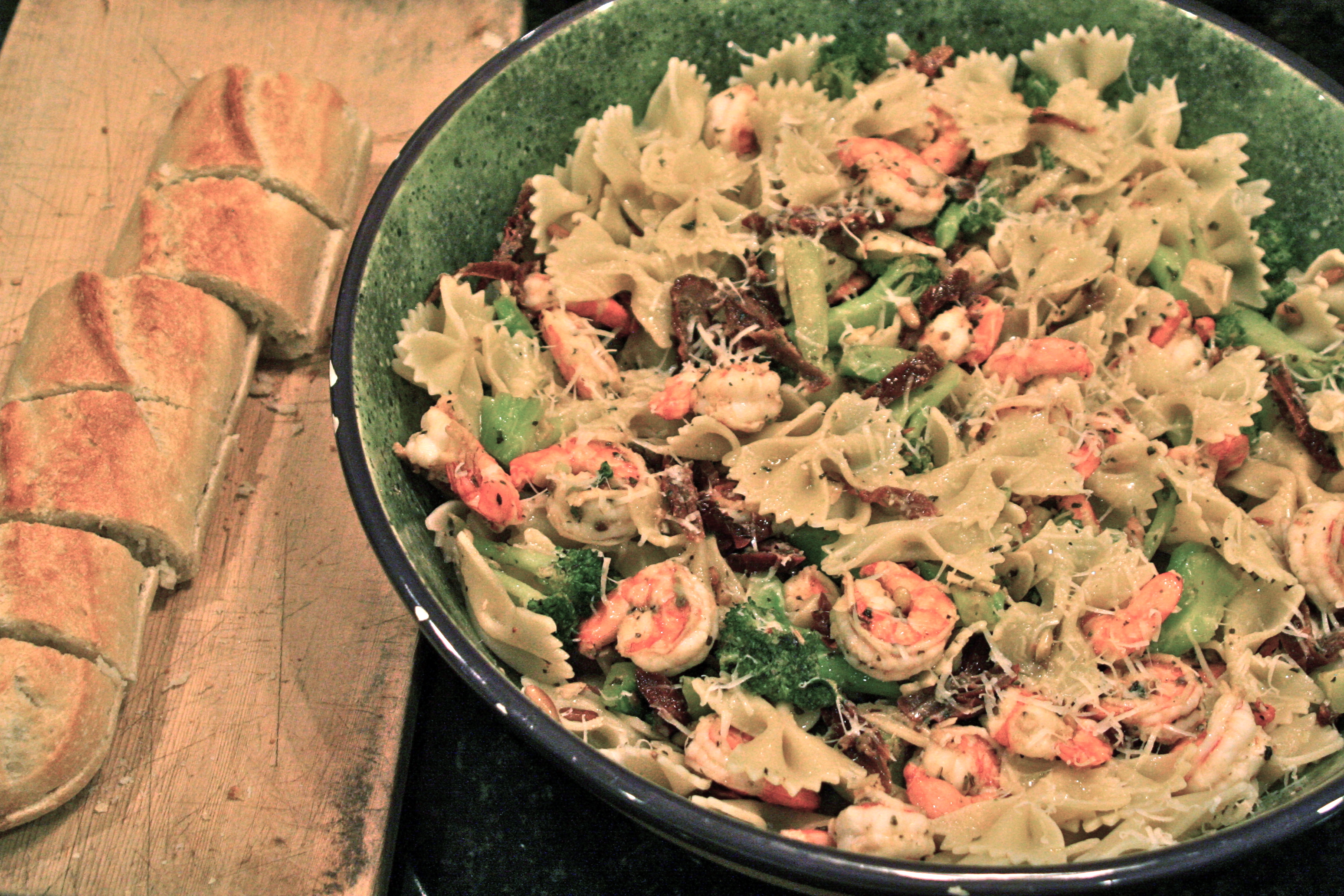 3/4 lb. Farfalle pasta
1/2 – 3/4 cup Olive oil (EVOO)
8 large cloves of garlic, sliced (not too thinly)
2-3 cups broccoli, cut into about 1″ cube sizes
1/2 cup (2 oz by weight) pine nuts; toasted under broiler
10-12 whole sun-dried tomatoes, sliced into strips (~ 1 cup)
1 lb. med-large shrimp, peeled and deveined
1 1/2 tsp. dried basil
1 tsp. oregano
salt and pepper, to taste
3/4 cup fresh grated Parmesan cheese
OK, so first of all, the amounts are approximate; you're making dinner, not baking a cake, so experiment and take a risk. Too ... Read more