Today, we returned to the University of Arizona Physiology Lab to finish our VO2max and Wingate testing. We were all equally excited and nervous to do the Wingate test. Doug decided to toy with Dr. Sweeney by making him do an extra fifteen seconds on the wingate bike. Thankfully, we made it through a full day of testing without any vomiting.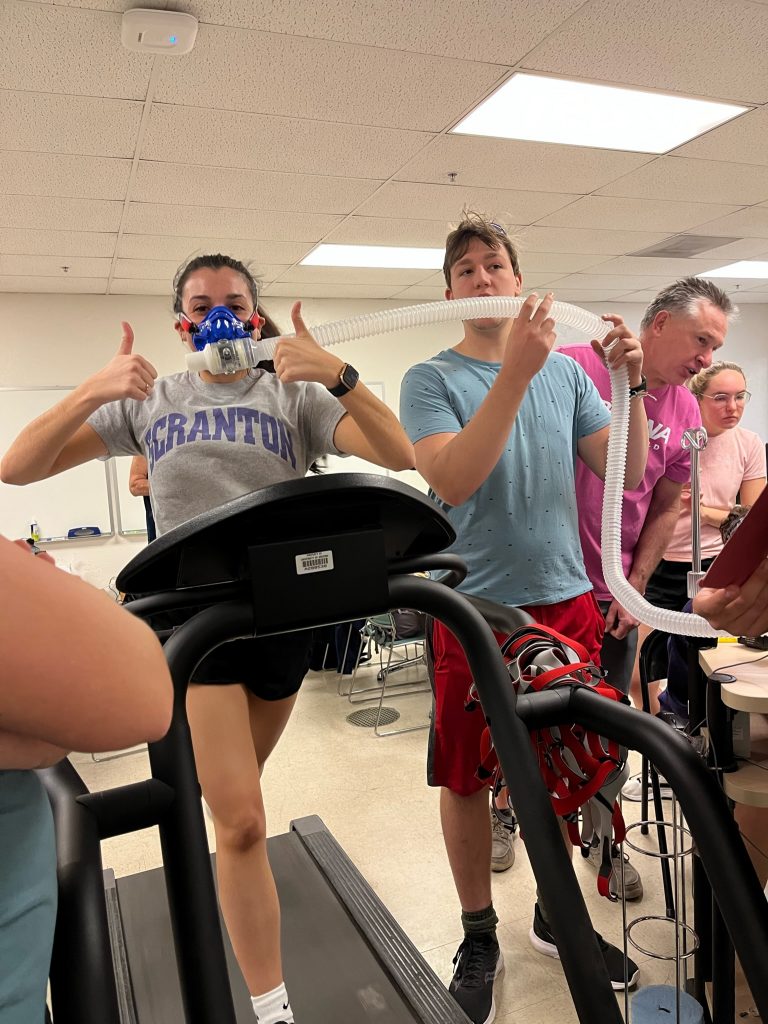 After testing, we ate lunch in the lab (yes, of course we brought Doug a sandwich) and headed downtown. While downtown, we visited coffee shops and boutiques. James stopped in the University of Arizona store and bought a bright, red sweatshirt. He proudly wore his red on red outfit for the rest of the day like Mr. Incredible.
After downtown, we piled into the big white van and picked up Janet for our trip to Mount Lemmon. Mount Lemmon, with a summit elevation of 9,159 feet, is the highest point in the Santa Catalina Mountains. When we began our trip up the mountain, the landscape looked like the dry desert that we were used to seeing in Tucson. However, as we climbed up the mountain, we started seeing less cacti and more vegetation. We stopped halfway for a much needed bathroom break. Here, we climbed around on the rocks and took some awesome pictures.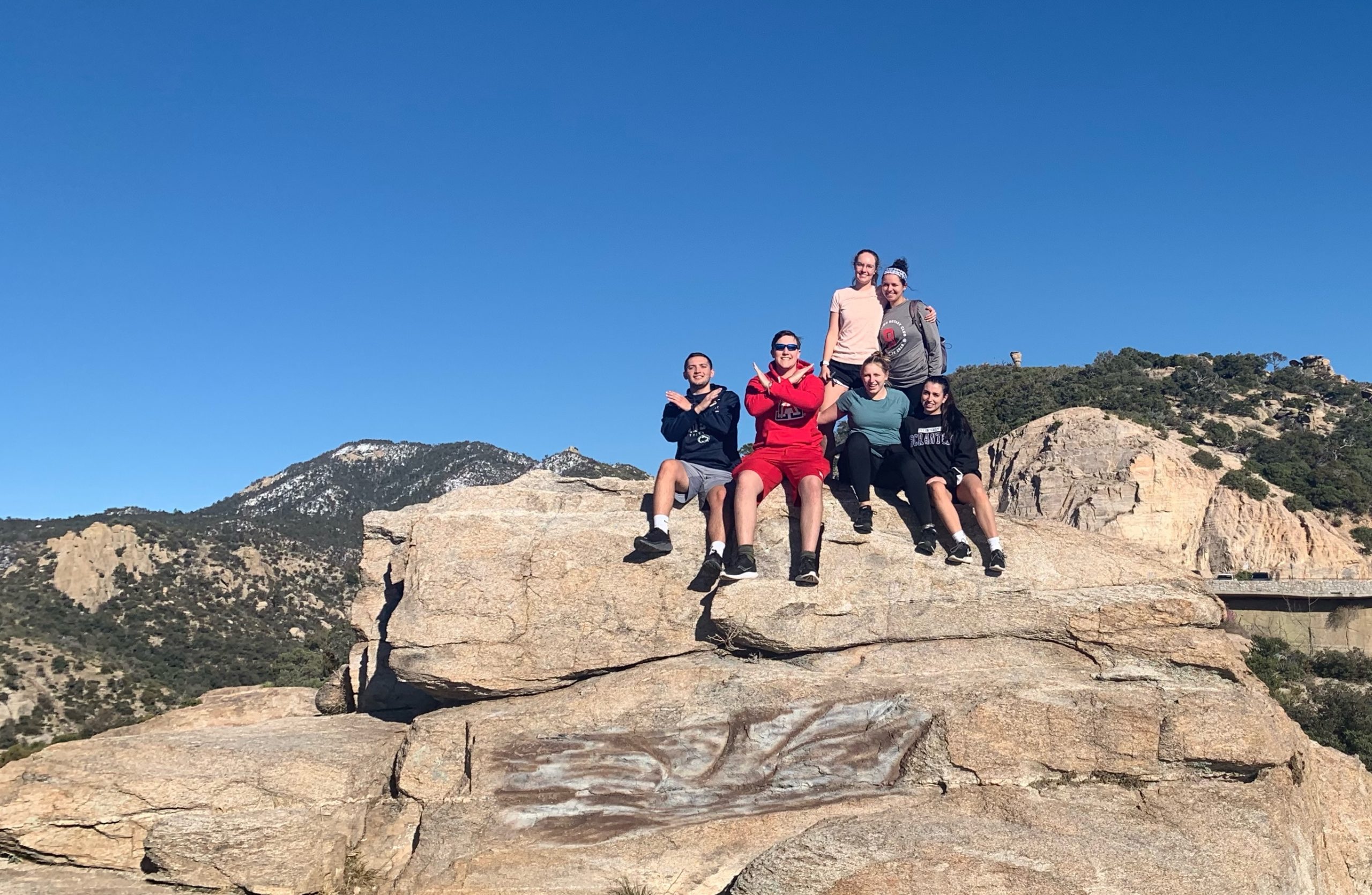 When we finally reached the peak of the mountain, we found ourselves in the middle of a small ski town. We were surrounded by wood cabins and snow! After exploring the general store, we made our way to the Cookie Cabin.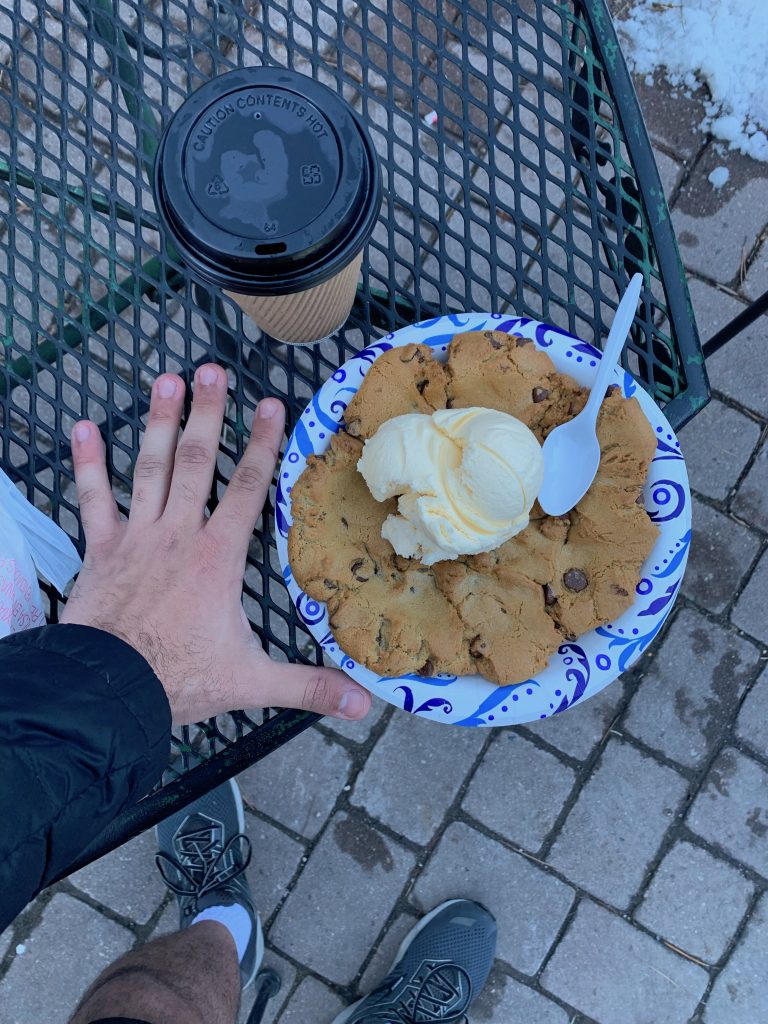 When we finally got home, we decided a pizza night was well overdue. We made five different pizzas, all with a hint of garlic of course. There was no need for dessert as we were all still in a sugar coma from our giant cookies. To end the night, Dr. Sweeney stayed up past his bedtime for a game of spades.