Yet another day in the desert of Tucson has passed filled with deception and lies, but I'll get to that shortly.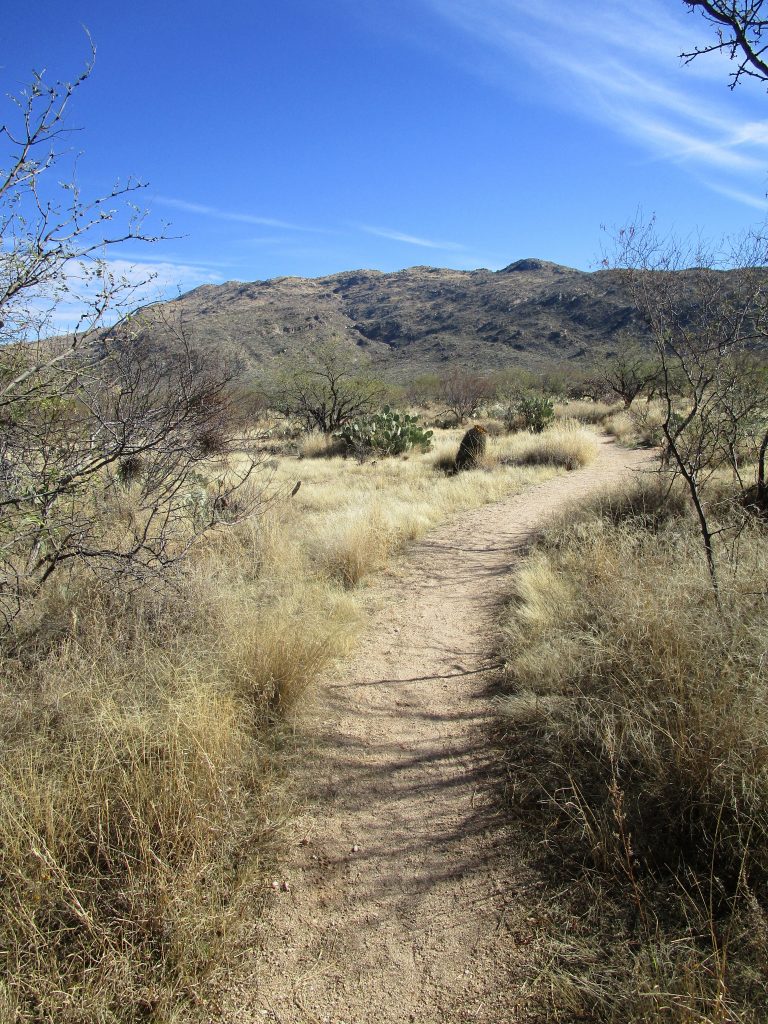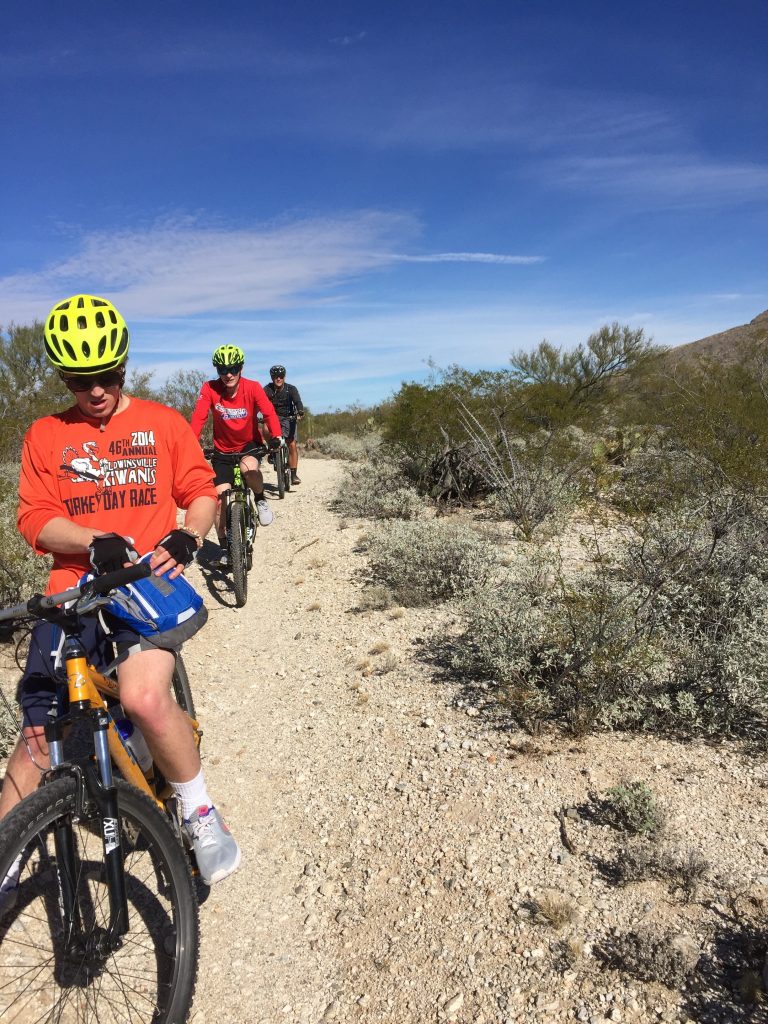 It began this morning when, luckily, we were able to transport some mountain bikes by van over to Saguaro National Park, a site we biked to a couple days before.  Dr. Sweeney led us on a few of Saguaro's "beginner" mountain biking trails.  Within the first five minutes, five brand new mountain bikers were going downhill at 90° over boulders, barrel cacti, and other people's bikes.  That may be a bit exaggerated, but not by much.  We swiftly returned, got onto an easier course, and had a great time learning the ropes of our new favorite activity.
There were many falls (myself included), but perhaps the best (and by that I mean funniest) was Cameron's bloody encounter with the always-feared "Jumping Cholla."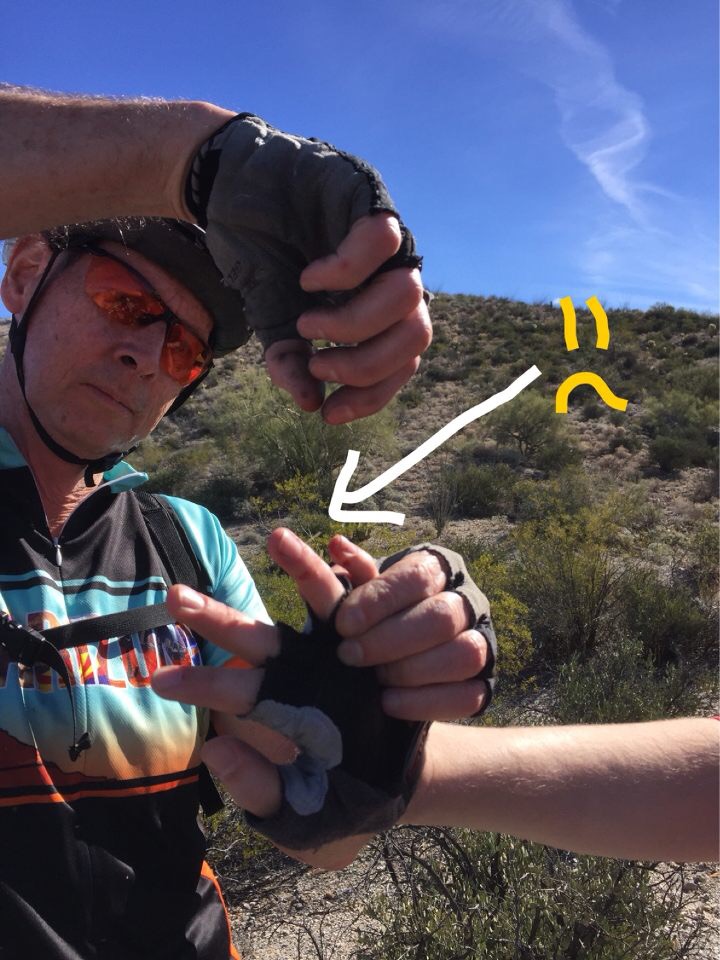 Our skills were overestimated, and we were taken on courses a little over our heads, but I think we had the last laugh when our fearless leader was a bit too ambitious himself. Oops!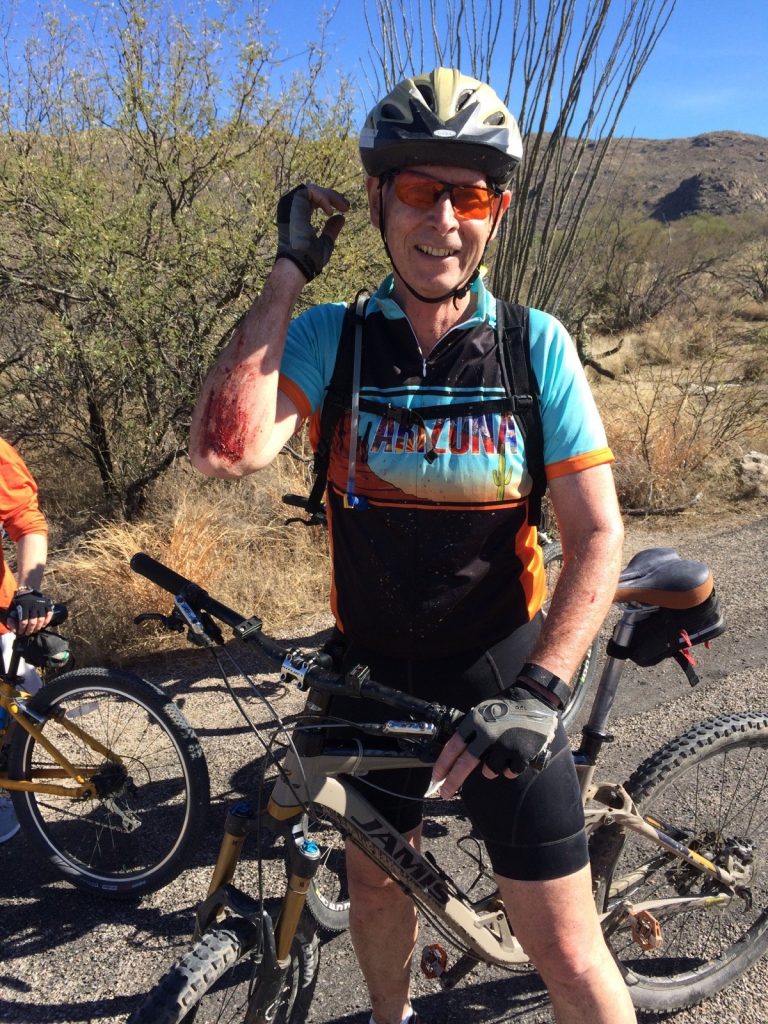 Our first mountain biking episode ended, and we went back to the house for a quick turnover so that a few of us could drive up to Mount Lemmon for the sunset.  Making it up with some time to spare we made a couple of snowballs, definitely made it in time to eat some cookies from "The Mt. Lemmon Cookie Cabin," and stopped at a couple of scenic overlooks.  We've all been impressed with the scenery in AZ.  It's truly unlike anything we have ever seen before, and pictures don't do it justice, but here's an attempt at capturing the sunset from Windy Point Vista: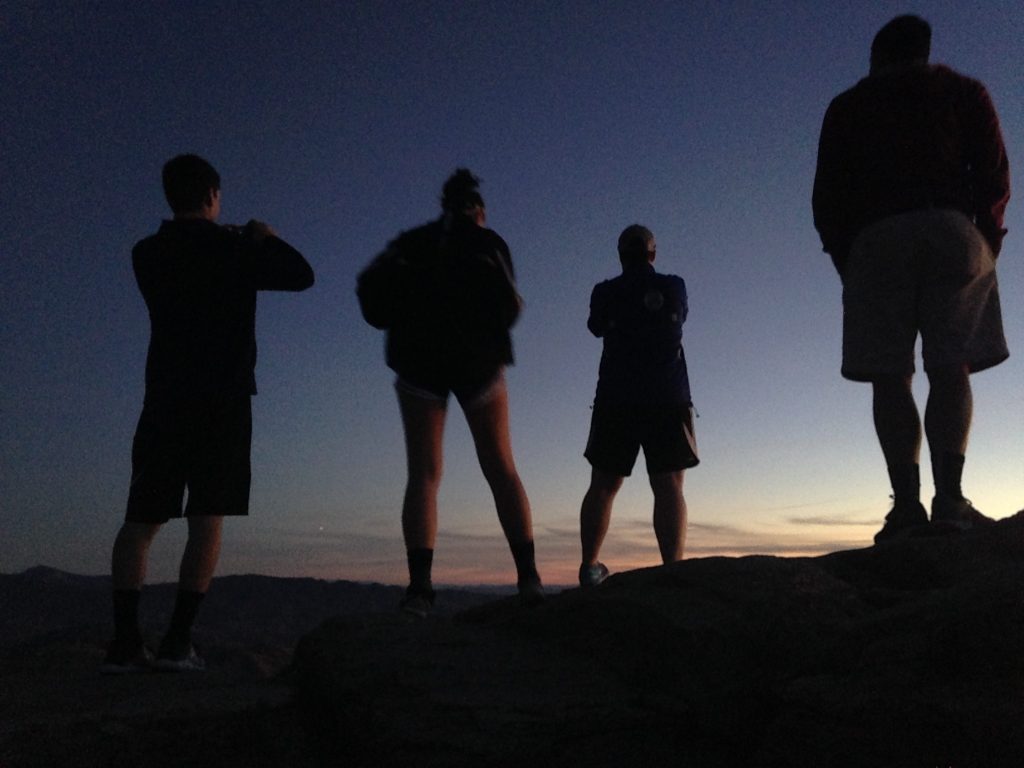 As the day came to an end, we, of course, stopped at the grocery store to pick up the essentials – brownie mix.  Little did we know that Tara had prepared a betrayal that would rival Brutus' assassination of Caesar by making bean brownies. Yes, bean.  Black beans puréed and put into brownie mix.  We were even told that there would be a normal batch.  No such batch was prepared.  I'll never admit that the brownies were great, but I did eat quite a few – we all did.  All in all, today was a blast.  Can't wait to see what is in store for the next one.
-Anthony