(Click Here to return to the EP, NEPA Edition main page)
You'll find here the posts by the students of the inaugural offering of Extreme Physiology, NEPA Edition, offered during the Summer of 2016. (The course will be reintroduced in Fall 2018 as BIOL 184 – Explore NEPA.) These posts document the students' experiences during the course. They also summarize some of the  academic content the students were presented with – or presented themselves – during the course.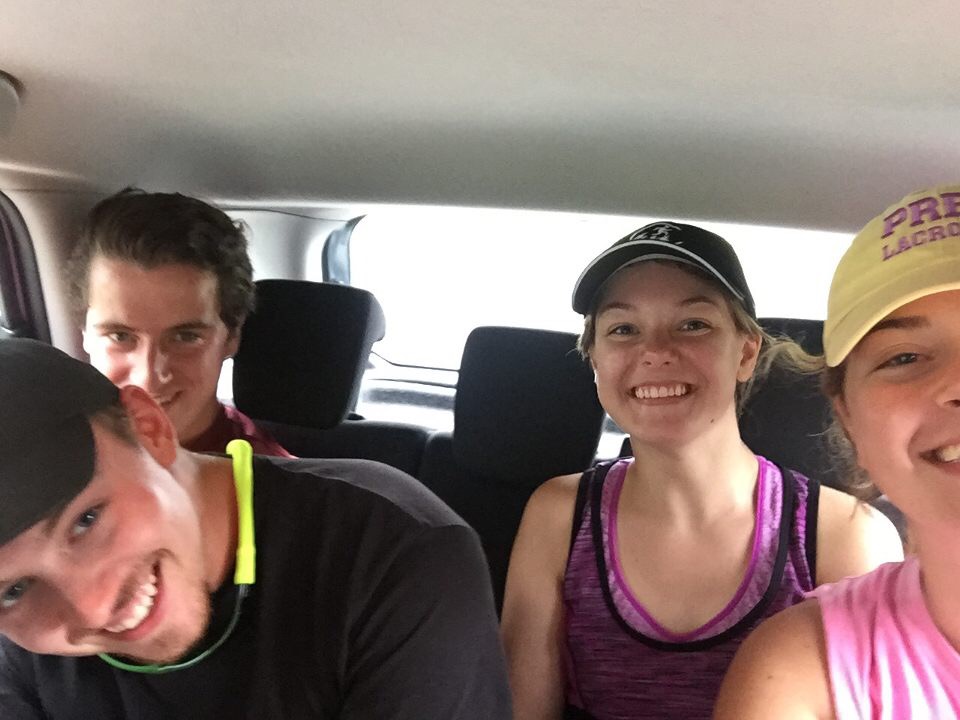 So, I'm assuming if you've read all of our blogs and have gotten this far, you're either our parents or you're really interested in this course. My advice: take it, but let me tell you what you're in for. You will be pushed and challenged to do strenuous activities over the course of four weeks. Yet, you will also be able to understand everything your body is going through. Such as: did you ...
Read more
Back in the Human Performance lab with Dr. Michael Landram of the Exercise Science department, the EP NEPA crew had the opportunity to show the benefits of their weeks of training. What also showed through was the bonding that had occurred among the class members. We'll let the photos below tell the story…
This week was very exciting. Everything we did was not only physically exhausting but also breathtakingly beautiful.  Each day keeps getting more eventful. I am constantly amazed at how much there is to do around our area. I look forward to this upcoming week of testing and I am curious to see how my results play out. This course has definitely affected my summer for the better.
This week was pretty good. The bike ride on Monday was intense but rewarding. The terrain on Moosic Mountain was really cool, and I liked learning about the controlled burns and ...
Read more
Seeing that we attend a Jesuit university that cultivates men and women for others, this class wouldn't be complete without a service day.  For the day, we spent hours at the Lackawanna River's Sweeney Beach trying to put a dent in the elimination of the Japanese knotweed – a highly aggressive invasive plant – that has plagued the beach.
Bernie McGurl shared with us a small portion of his trove of geographic and historical knowledge on all things Lackawanna – maybe even on all things.  It was interesting to hear him pull together all the different elements of local history that ...
Read more
The class presented PowerPoints on various NY Times articles on exercise in the morning. After these concluded, we drove to Mount Minsi at the Delaware Water Gap.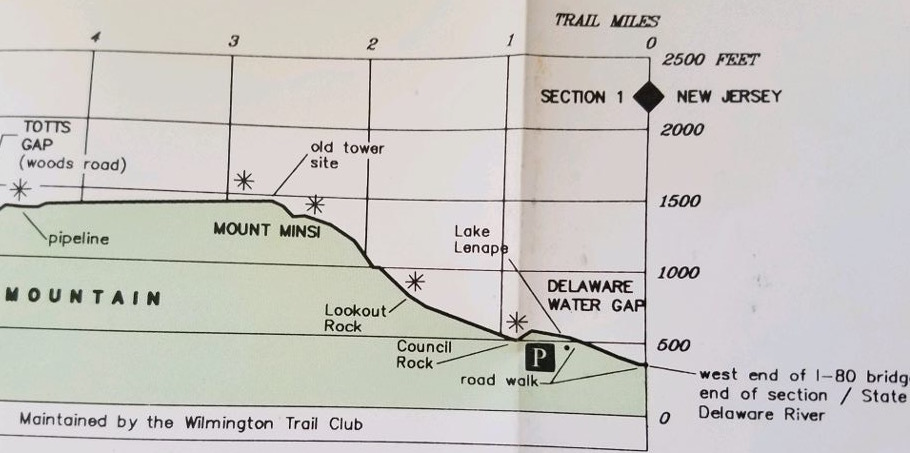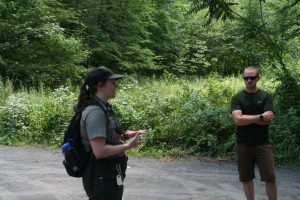 After a brief lecture from Ranger Michelle Stevens, we were to make our way up the mountain. This is Michelle's second year at the recreation area. She is responsible for community outreach ...
Read more
Today each student presented a NY Times article that spoke to the latest understanding of health and fitness. Below you will find each student's brief summary of the article, as well as a link to the original article…
Ryan Clarkson's Presentation
The Fats You Don't Need to Fear, and the Carbs That You Do
Efforts to correct past dietary sins have caused the pendulum to swing too far in the wrong direction.
JANE E. BRODY, NY Times, OCTOBER 19, 2015

This article went into detail about a false rule that many people live by and have ...
Read more
Today (which happened to be Dr. Sweeney's birthday!) we hiked The Dick and Nancy Eales Nature Preserve at Moosic Mountain.
Before we put on our hiking boots and hit the trails, we again discussed in the lab "what is going on in our bodies when we exercise?" Dr. Sweeney showed us several diagrams, breaking down how our bodies react to exercise.  One specific diagram showed the flow distribution of blood at rest versus during moderate exercise. There were some significant changes – digestive tract blood flow reduced from 1,350 ml/min to 600 ml/min – proving that our moms ...
Read more
Today the group went on a 27 mile bike ride in the morning, from Clarks Summit to Nicholson and back again in a loop. We were met at the beginning of the ride by Times-Tribune photographer Michael Mullen, who saw the crew out on the ride.
Although the ride was shorter than last week's ride, the hills that we had to climb certainly made it more challenging.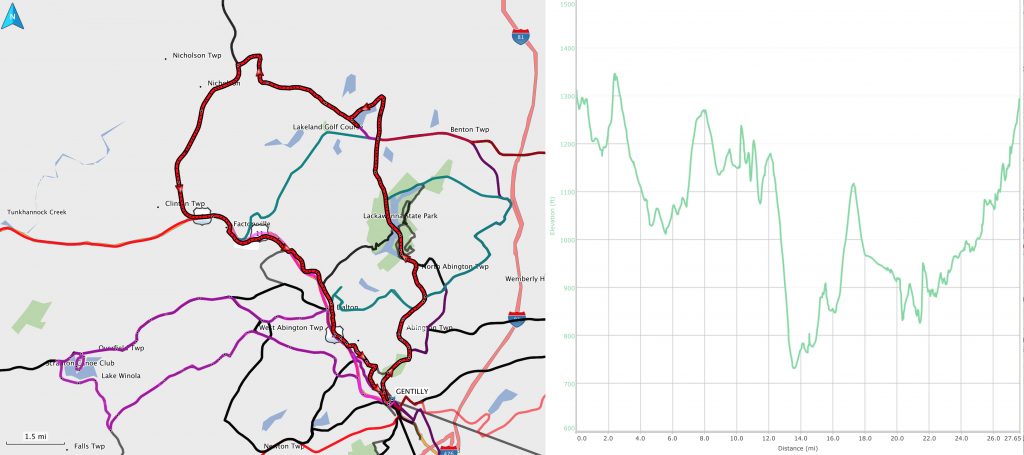 The ride covered over 2,400 feet of ascent, and gave us ...
Read more
I really enjoyed Lackawanna State Park. The lecture was interesting, and I enjoyed learning a little more about our state parks. The hike was fun and Vince's mini lectures were cool. The bike ride was awesome. I was nervous about that but it wasn't too bad except for the hills, and then I had the pleasure of telling my family I biked 33 miles. Rickett's Glen was fun too. I liked hiking the whole thing because the last time I was there I only hiked the falls trail. I didn't really enjoy kayaking because of all the ...
Read more
The class arrived at Peck's Pond and prepared for a kayak adventure with a lecture from Tim Dugan, DCNR's District Forester for the Delaware State Forest.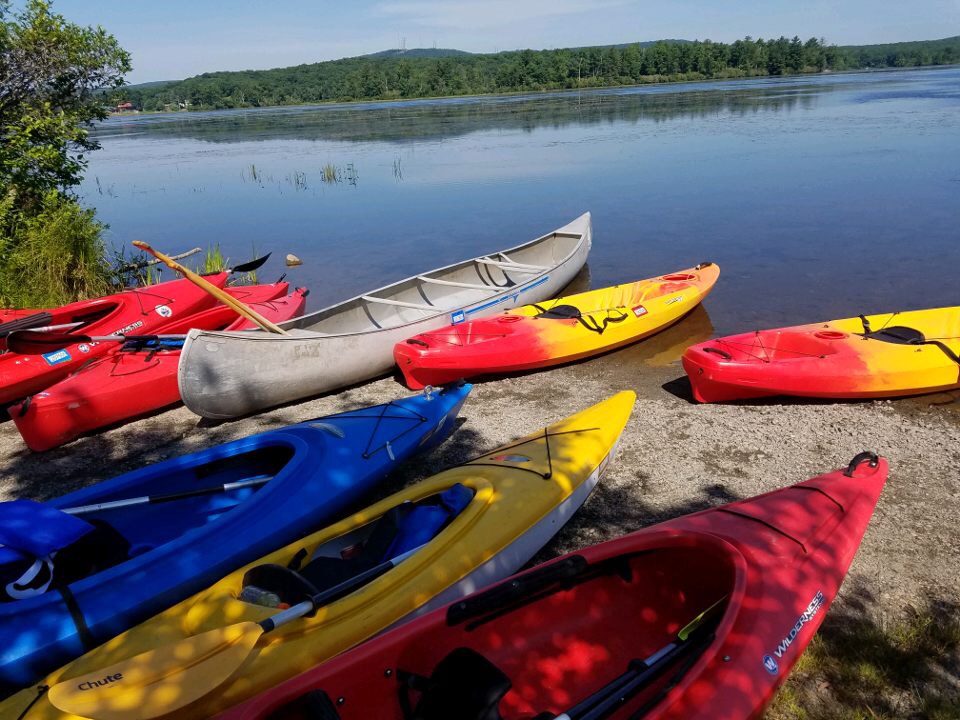 Also accompanying us today was Don Jacobs, of WNEP's Pennsylvania Outdoor Life, and his cameraman Brian Hollingshead, who were there to produce a segment about our course and the upcoming drawdown of Peck's Pond.
(Don's POL segment can be viewed here: http://wnep.com/2016/07/31/university-of-scranton-extreme-physiology-at-pecks-pond/
District Forrester Dugan spoke about plants that are taking over ...
Read more