Hello! My name is Nicole Antonelli and I am a senior physiology major.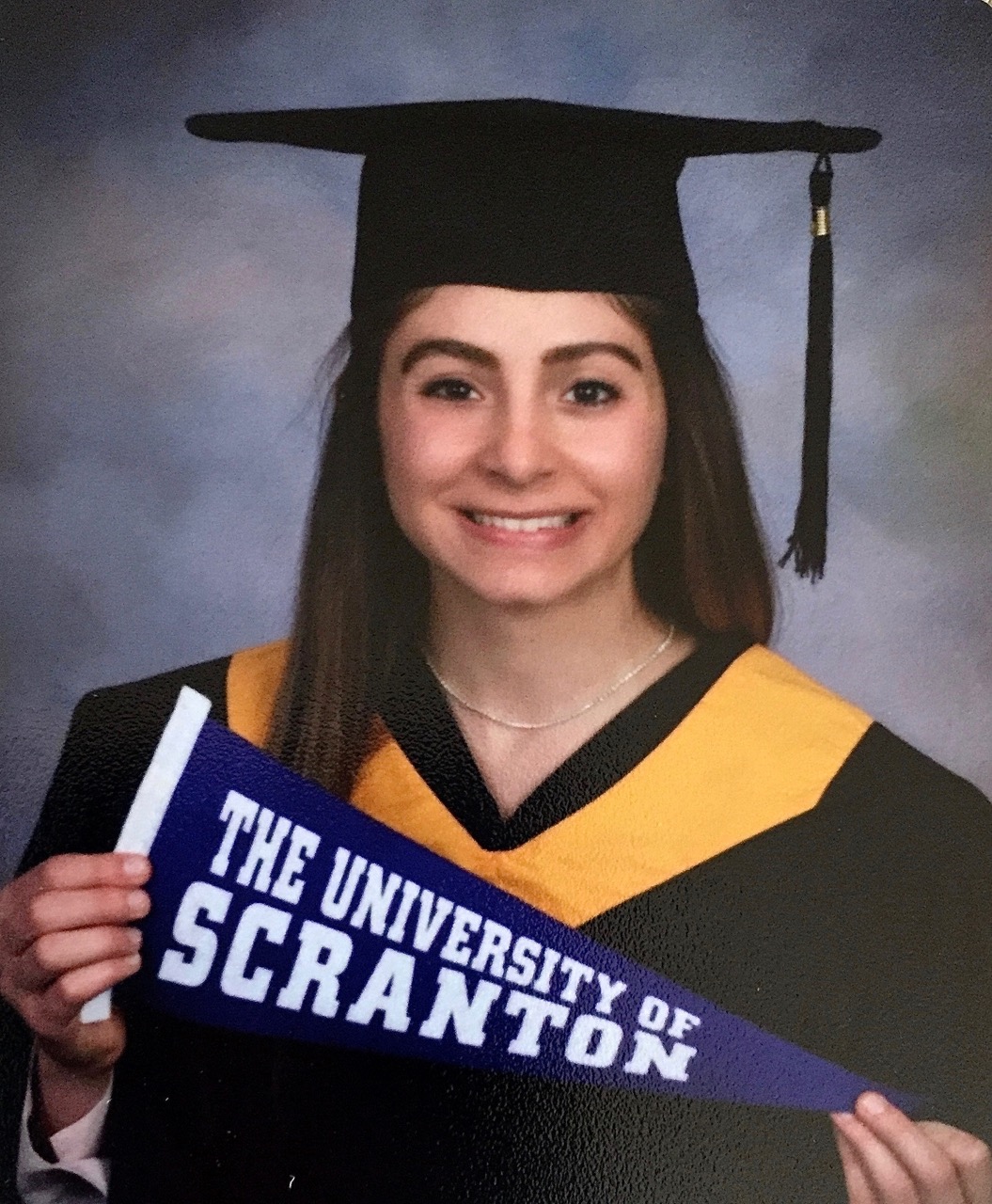 I will be starting at the University of Delaware this June to pursue my Doctor of Physical Therapy degree. I've known since high school I wanted to be a physical therapist, but my path to get here wasn't exactly how I originally planned.
I was planning to study Biology at the University of Scranton and had a guaranteed seat in Scranton's Doctor of Physical Therapy Program. The summer before I started, I received an email about the new Physiology major that was starting. After reviewing the curriculum plan, I decided to switch majors since I felt that the Physiology major was more closely aligned to my graduate studies in physical therapy. My sophomore year, I got to take the Advanced Human Anatomy & Physiology course sequence, which I felt gave me a strong foundation in the workings of the human body. I also had the opportunity to take a bunch of cool electives, such as Cellular & Molecular Neurobiology, Comparative Vertebrate Anatomy, Pathophysiology, and Extreme Physiology. The latter was a travel course in which I spent a month in Arizona hiking, biking, and running to learn how the body adapts to extreme exercise conditions.
At the end of my freshman year, I figured out that I had enough credits to graduate a year early. It wouldn't be easy, and I would have to double up on science classes during my sophomore year, but I decided that I wanted to challenge myself. I don't think I wouldn't have succeeded without the constant support of my professors and advisor. My Scranton experience fostered my academic drive, confidence, and deepened my love for knowledge, two factors that I think will tremendously benefit me as I continue my graduate studies at the #1 physical therapy school in the nation!
My Scranton experience also helped strengthen my love for helping others. I was heavily involved in the Circle K Club of Scranton, serving, as representative, Vice President, and President. I had the opportunity to plan and facilitate numerous service events to benefit the community. I also served as a Peer Health Educator, in which it was my job to spread awareness about various health and wellness topics around campus. Both of these experiences helped me develop key communication skills required to work in the physical therapy field.