We've just heard from Sarah Hardy (B.A. English 2009) with news of her recent promotion.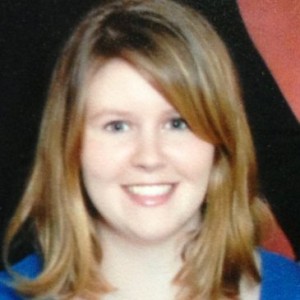 As Sarah writes:
I was actually just bumped up to an analyst role which means more writing and research – so the English degree is definitely coming in handy! If you're still looking for details: I'm working on the complaints team for Merrill Edge. We handle correspondence and complaints. Correspondence are general letter requests for account maintenance, information, etc. When anyone in Merrill Edge receives a complaint, it's directed to our team and assigned for research and response. Depending on the complexity of the complaint it's either assigned to our team or compliance. If it goes to Compliance we assist with research. If it stays with us we do the research and write the resolution letter. It's a busy job and the financial stuff can be a bit daunting, but I'm glad to have found an English-degree related job!
Congrats to Sarah. Her success is no surprise to us.