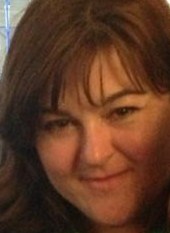 Congratulations!  Adjunct faculty member, Professor Dawn D'Aries Zera, is a finalist for the 2016 PENN/Bellwether Award for Socially Engaged Fiction for her unpublished novel "Earth Teach Me".  We wish her the best of luck!
The Bellwether Prize, which was established in 2000 by Barbara Kingsolver and is funded entirely by her, was created to promote fiction that addresses issues of social justice and the impact of culture and politics on human relationships. The $25,000 prize is awarded biennially to the author of a previously unpublished novel of high literary caliber that exemplifies the prize's founding principles. The winner also receives a publishing contract with Algonquin Books.
For more details, see http://www.pen.org/literature/2016-penbellwether-award-socially-engaged-fiction
The 2016 winner will be announced March 1, 2016.