Today we headed off to the Flagstaff Nordic Center to try cross-country skiing and fat tire biking in the snow.
With the sun shining down and the snow starting to melt, we quickly put on our cross-country skis in the yurt and headed off onto the trail.
This being my first experience cross-country skiing, it quickly became apparent why professional cross-country skiers have some of the highest VO2 maxes around. If you have ever watched competitive cross-country skiing, the athletes seem to speed over the snow effortlessly. As novices, we discovered that gliding over the snow isn't quite so easy; the skill takes endurance, coordination, speed, and BALANCE.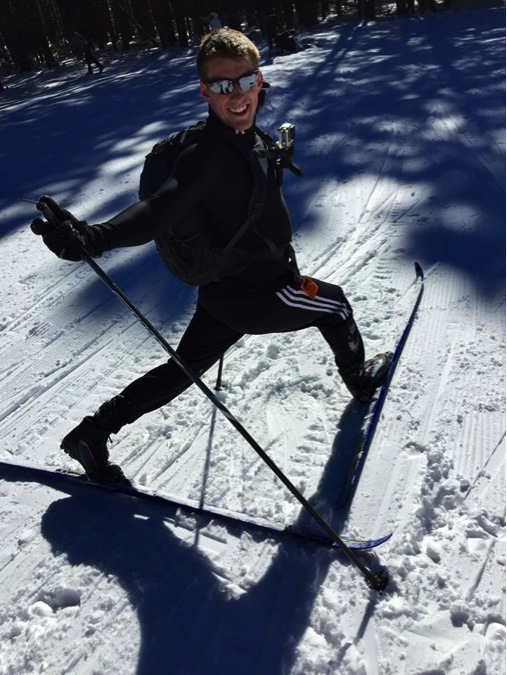 Despite all of our falls, the Extreme Team had a great time cross-country skiing!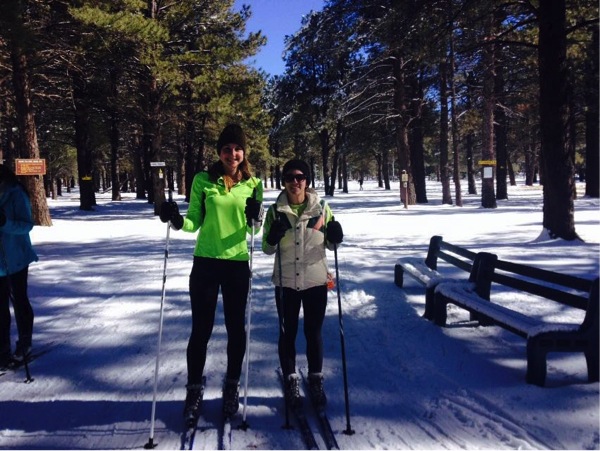 Later that afternoon, we headed back to the yurt for lunch. Afterwards, some group members went back out to continue cross-country skiing and the others headed off to try fat tire biking.
You may wonder, after a never-ending 50-mile bike ride and a treacherous mountain bike ride through sandy, cacti infested Tucson, how hard could biking through some soft powdery snow be? I think the best way to answer this question is with some up-close footage of the experience:
https://m.youtube.com/watch?v=PotTW1NeJTM
By 4pm, the Extreme Team was exhausted and hungry. We quickly headed to the grocery store to get ingredients for fish tacos before our guest lecturer arrived (took a selfie of course)!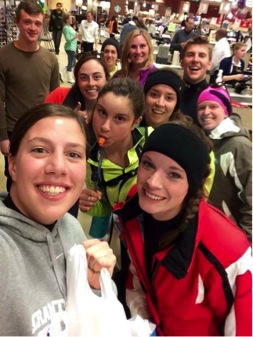 The fish tacos were as great as was the company of our guest, Dr. Stan Lindstedt a professor and researcher at Northern Arizona University. After a delicious desert of Apple Pie by Blaire and Lemon Meringue Pie by Marissa, we all gathered in the living room for Stan's lecture on Eccentric Muscle contractions.
As an Exercise Science student, I am typically learning about concentric muscle contractions, i.e. when muscles shorten while generating force. Learning more about the role of eccentric muscle contractions, i.e. controlled muscle lengthening under a load greater than the force the muscle can produce, gave a much-needed insight on the role of muscle function.
Stan pointed out that, compared to concentric muscle contractions, eccentric contractions can produce the same force at a lower workload. With high force outputs, many injuries tend to occur during eccentric muscle movements. This has lead to many healthcare practitioners viewing eccentric contractions as "bad" contractions to practice during training compared to that of concentric. Contrary to popular belief, through research, Stan and his research staff found that eccentric conditioning helps to enhance the elastic component of muscle, Titin. Thus, moderated eccentric conditioning is beneficial for performers in order to maximize their force production with a low energy cost.
Needless to say, Day 10 in Flagstaff was a big day for the Extreme Team. Looking forward to a day of skiing tomorrow.
Love,
Courtney and the Extreme Team