Today was the first full-day bike ride. We met at Blakely Park and biked on the Lackawanna River Heritage Trail to Jermyn.
It is a nicely paved trail that is primarily wooded and shaded and it offers nice views of the calmly flowing river.  Thanks to trail signage in Jermyn, we learned that Jermyn was founded in 1874 and is known as "The Birthplace of First Aid in America" because the city offered the nation's first class on first aid to coal miners.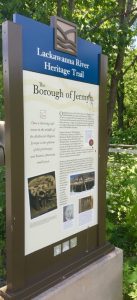 After getting off the trail in Jermyn, we used a variety of roads in Mayfield and Carbondale to get to Forest City,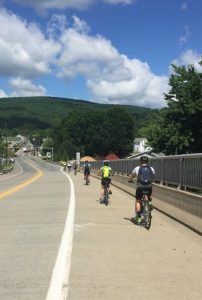 with the last leg of our journey taking us up the relentless incline of Route 171 and past views of the Waymart wind turbines.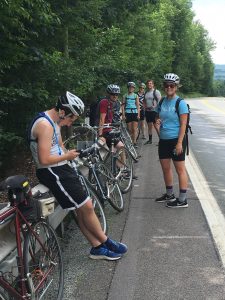 We finally stopped for a "second breakfast" at the Bakery, Café, and Eatery attached to the Citgo station where we had omelets, muffins, pancakes, eggs, homefries, toast, and a lot of chocolate milk!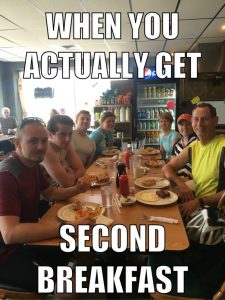 The service was great and our waitress was nice enough to take a group photo and send us off with a wave.  We retraced our tire tracks back to Blakely, completing the 33 mile ride,  but not before thoroughly enjoying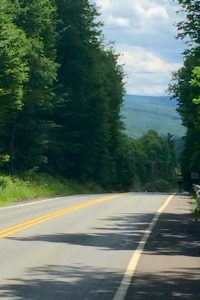 the Rt 171 descent into Carbondale, a lot of roadside Queen Anne's lace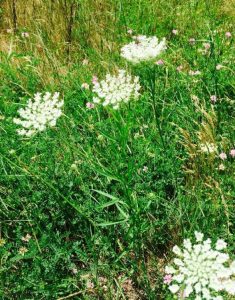 and other wildflowers alongside the road … and of course some photo ops.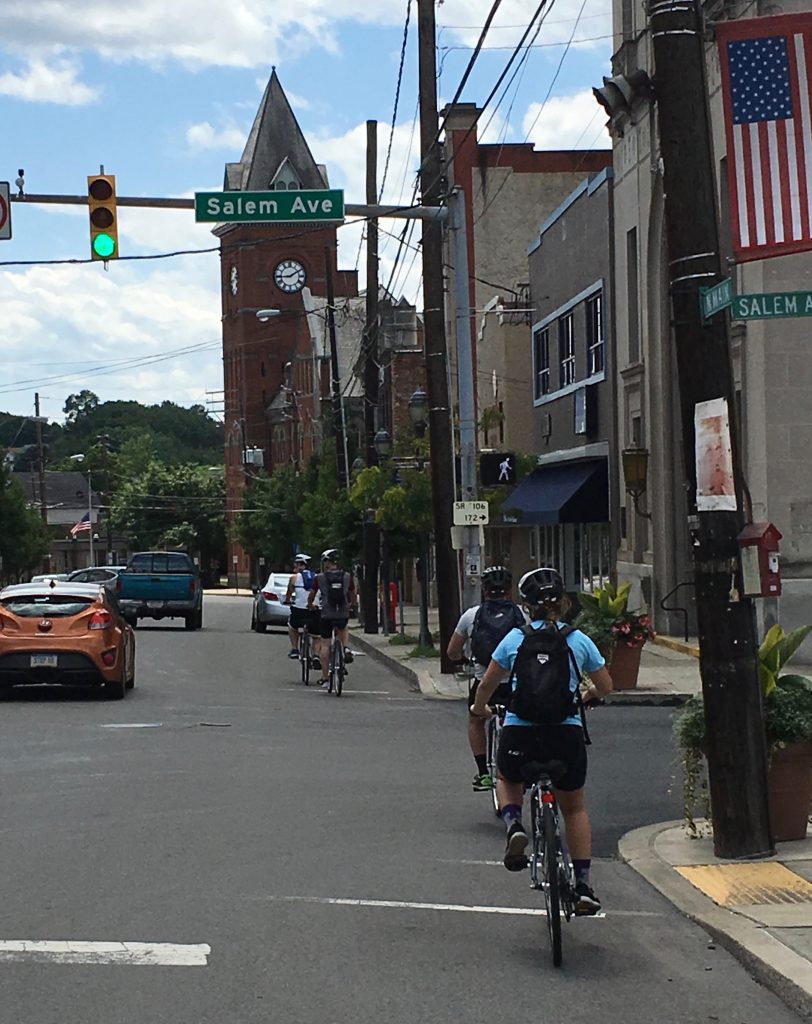 Tara, for the EP NEPA crew…