Today (which happened to be Dr. Sweeney's birthday!) we hiked The Dick and Nancy Eales Nature Preserve at Moosic Mountain.
Before we put on our hiking boots and hit the trails, we again discussed in the lab "what is going on in our bodies when we exercise?" Dr. Sweeney showed us several diagrams, breaking down how our bodies react to exercise.  One specific diagram showed the flow distribution of blood at rest versus during moderate exercise. There were some significant changes – digestive tract blood flow reduced from 1,350 ml/min to 600 ml/min – proving that our moms were correct saying "no swimming after dinner." The biggest shift was in the skeletal muscle. Muscle goes from 750 ml/min to 8,000 ml/min, which comes as no surprise.
We then went on to look at other diagrams, but the most impressive one we saw was made by Dr. Sweeney himself. He showed us his cardiovascular model, in which he broke down each component of the cardiovascular system into tubes, pipes and even a balloon.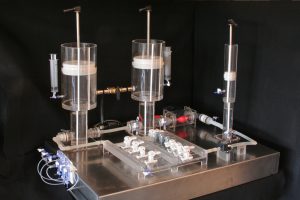 Once he explained all the different functions of the model, we began to test it. He showed us what happens with dehydration – immediately the heart ejected less blood. Along with the model, we were able to see all the functions being charted on the computer, with the ability to start and stop the heart whenever we chose.
After a couple hours in the lab we headed to Moosic Mountain.  We were met by  Times-Tribune reporter Kathleen Bolus and photographer Michael Mullen, who were there to help document the endeavors of the EP NEPA class. Read Kat's story about the course here http://thetimes-tribune.com/news/extreme-physiology-nepa-edition-1.2073248.
We also met with Jenny Chase, who explained to us everything that goes on and is going on across this land. Moosic Mountain is part of The Nature Conservancy, a non-profit organization that fights to make sure natural lands and waters are conserved so that a diversity of life can continue.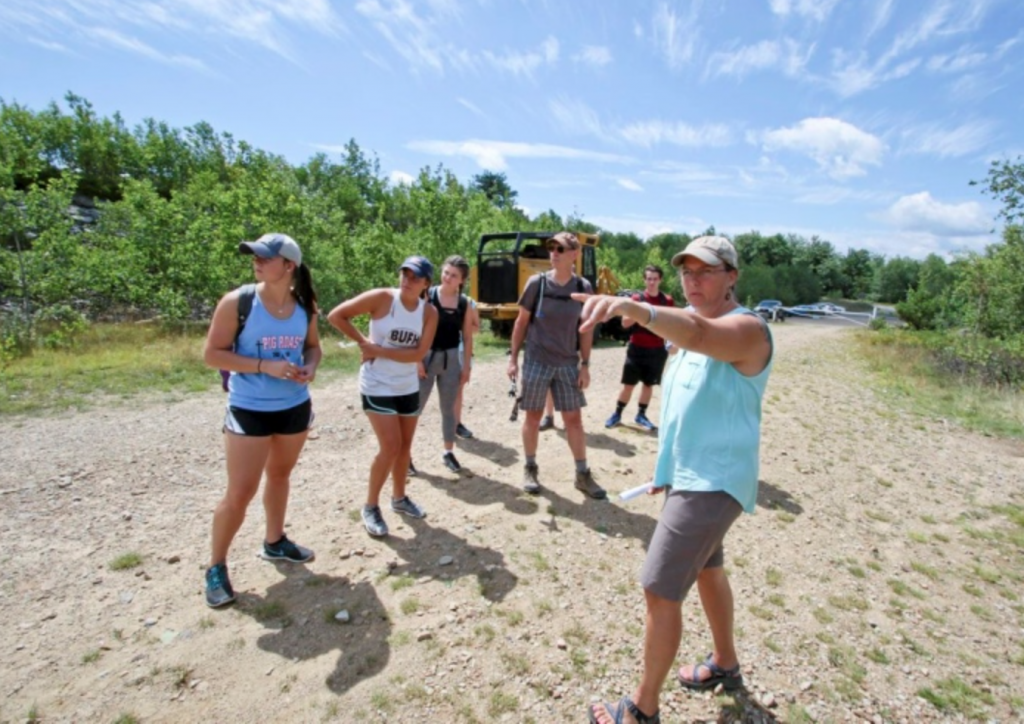 The 2,250 acre property was obtained over time. It was originally set to be made into a prison, and then into a business park, but through the Nature Conservancy's eventual acquisition of these lands, they were able to prevent that and instead preserve this ecosystem.
The Eales Preserve has been maintaining the original nature of this ecosystem through a pattern of "prescribed fires". These prescribed fires wipe out the more mature vegetation of the region in order to reduce the risk of wildfires, improve wildlife habitat and control weeds. The native vegetation of this "ridge-top heath barren" does well on barren soil. They begin downwind, make a circle of fuel and light it.  The crews that carry out the prescribed burns are highly trained.  (Don Jacobs, who documented our trip to Peck's Pond at Delaware State Forest, has also recently produced a piece on prescribed burns, which can be viewed here http://wnep.com/2016/07/31/prescribed-burn/).
Moosic Mountain is opened to hiking and mountain biking and is maintained with the help of a number of dedicated mountain bikers.
After saying goodbye to Jenny, we hiked a couple of miles with a crew that included some Arizona Extreme Physiology alumni… the hike could've been shorter if we didn't rely on Dr. Sweeney's GPS, but it was his birthday so we let it go.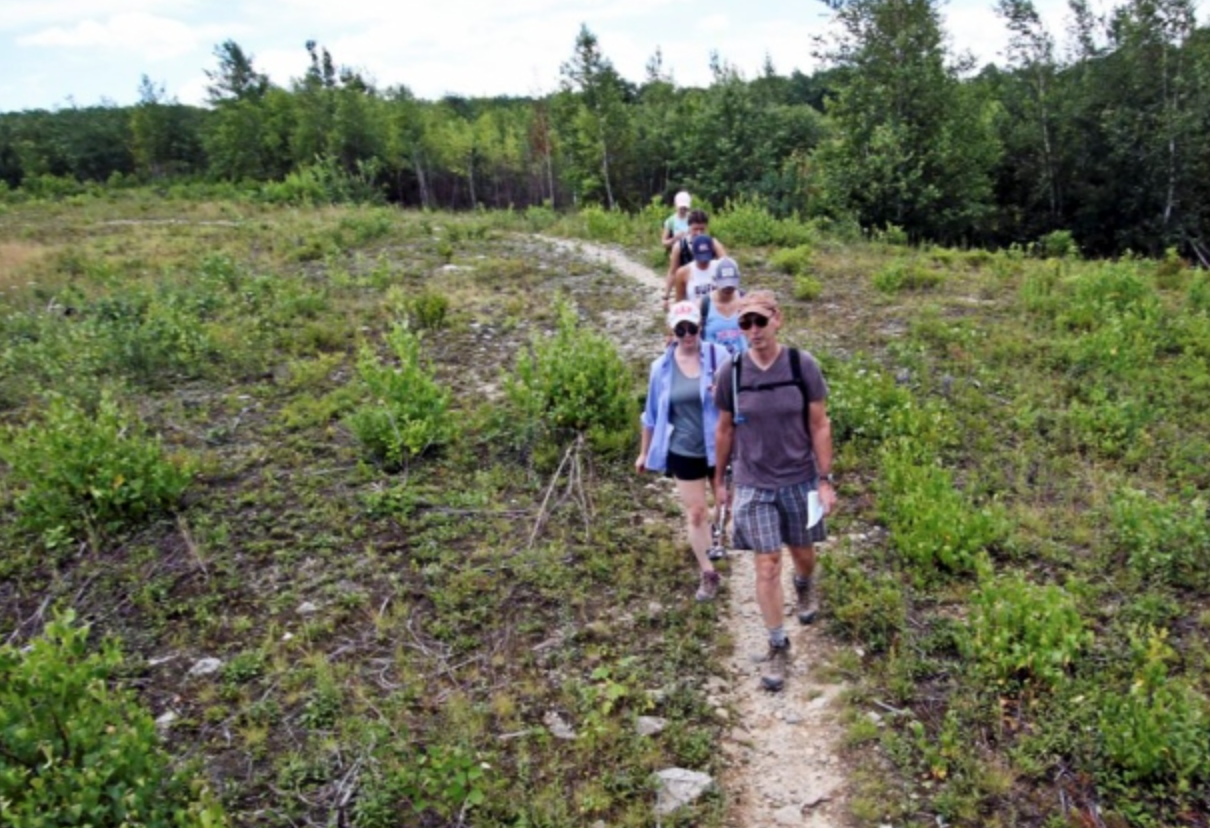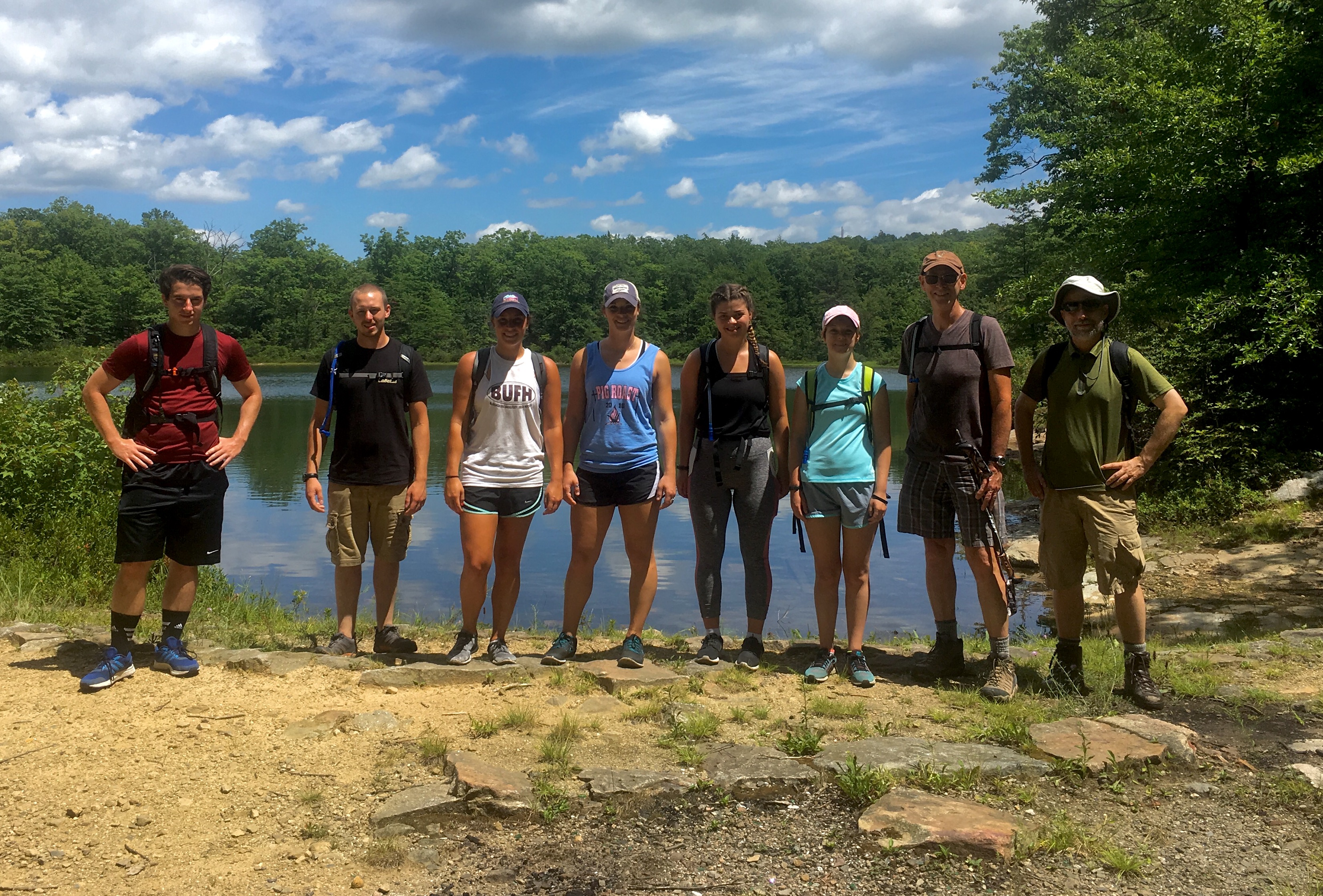 Virginia, for the EP NEPA crew…