Today the group went on a 27 mile bike ride in the morning, from Clarks Summit to Nicholson and back again in a loop. We were met at the beginning of the ride by Times-Tribune photographer Michael Mullen, who saw the crew out on the ride.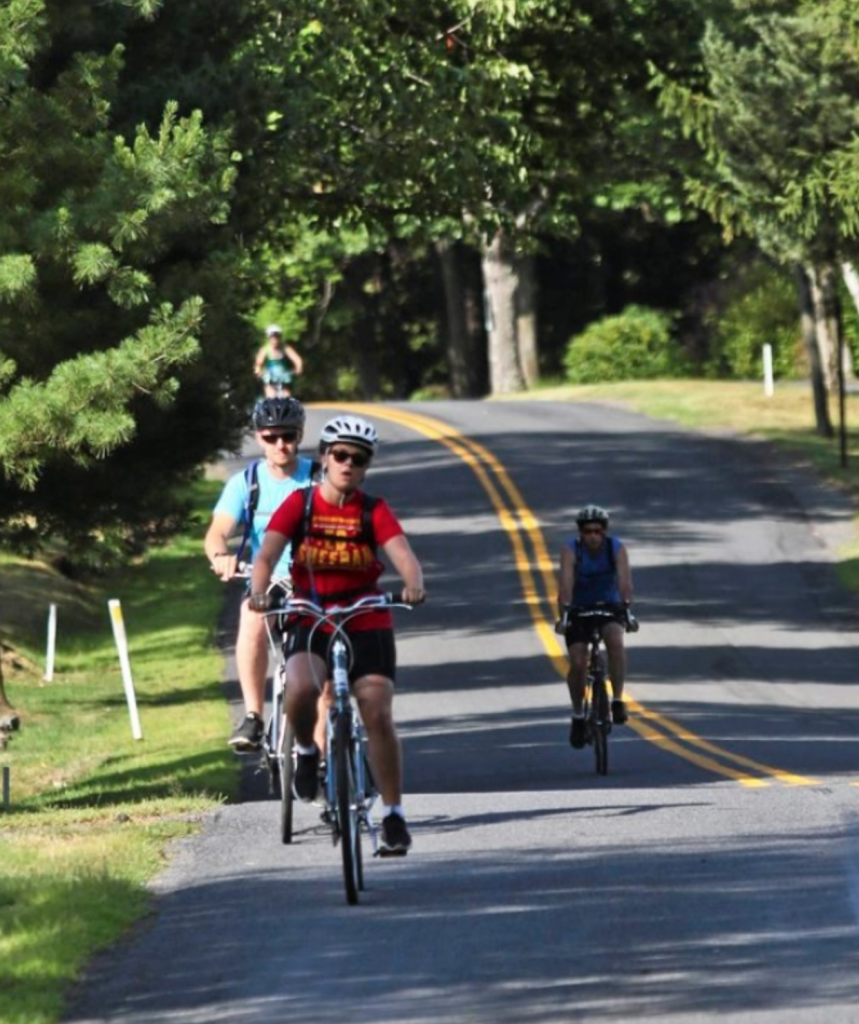 Although the ride was shorter than last week's ride, the hills that we had to climb certainly made it more challenging.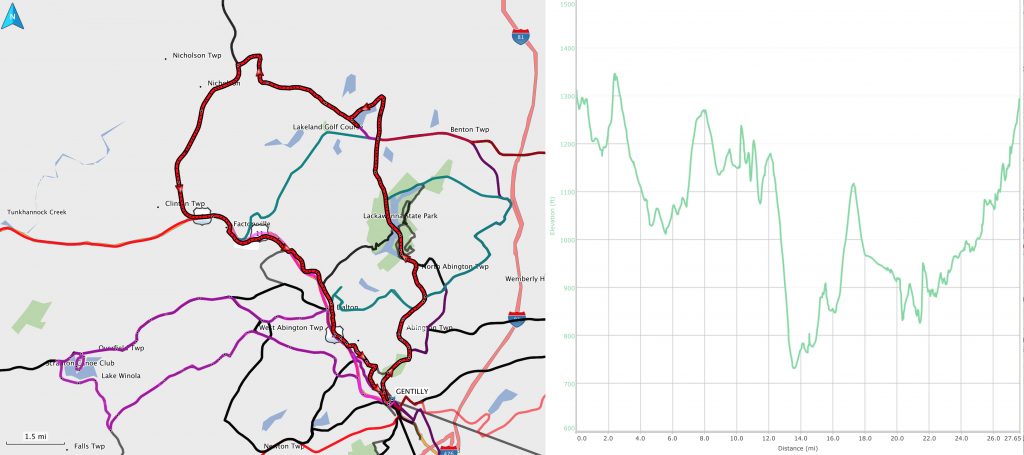 The ride covered over 2,400 feet of ascent, and gave us a spectacular view of the Nicholson Viaduct.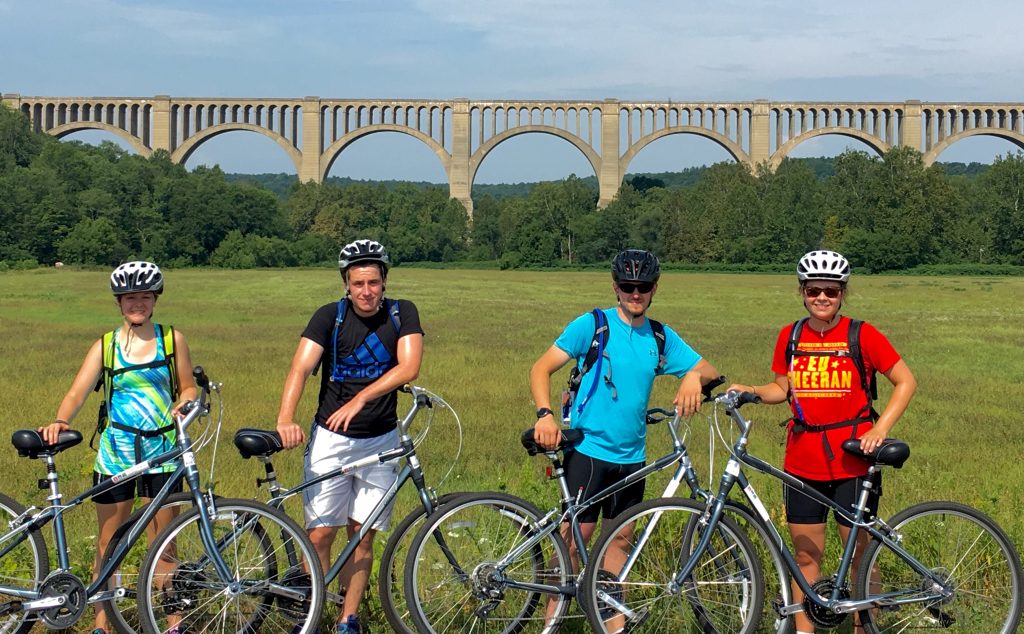 We even had an EP record – a second second breakfast stop at the Bluebird Diner.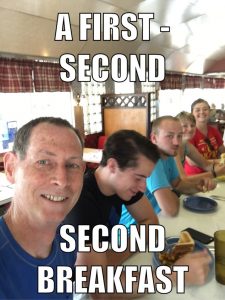 After finishing the ride and returning to campus, UofS Director of Sustainability Mark Murphy led the class on a descriptive lecture/tour of the University's various sustainability projects. Mr. Murphy detailed the numerous steps Scranton takes to conserve resources and funds, including Solar Panels, hand dryers, LED lighting, and recycling programs. Scranton also engages in some community based sustainability activities, like the shared garden just up the road from campus.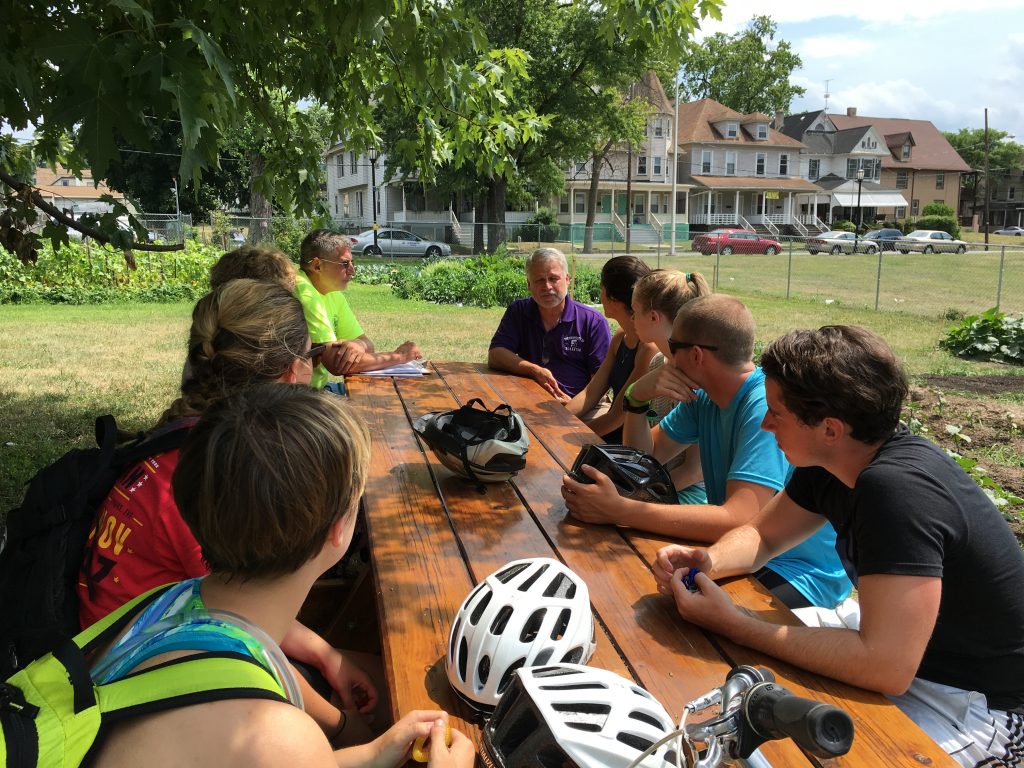 UofS Director of Sustainability Mark Murphy (back, car-right) with the class at Scranton's Community Garden.
Residents are able to purchase small plots of land and take advantage of University provided resources to cultivate some crops, a portion of which are donated to a nearby food pantry. The tour was facilitated by the bike share program at the library, in collaboration with the Lackawanna Heritage Trail. This project allows bikes to be rented to both students and non students alike at no cost, encouraging the use of a low impact form of transportation.
Gared, for theEP NEPA crew…