The class presented PowerPoints on various NY Times articles on exercise in the morning. After these concluded, we drove to Mount Minsi at the Delaware Water Gap.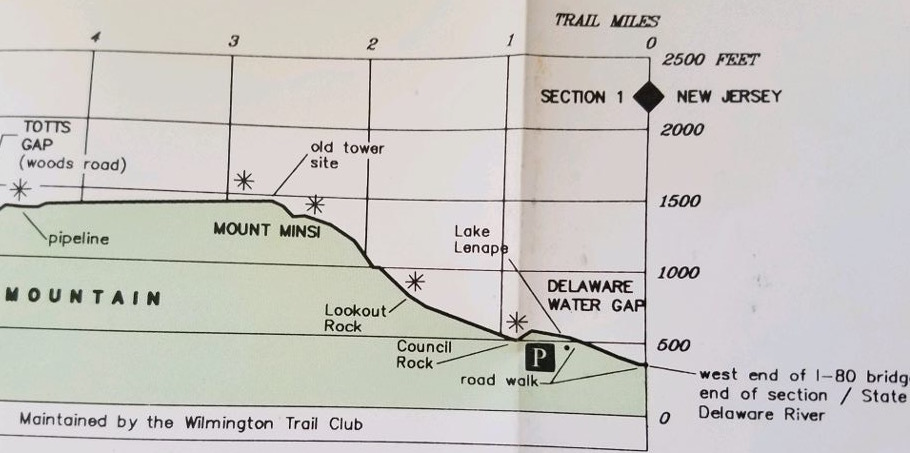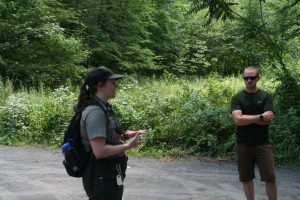 After a brief lecture from Ranger Michelle Stevens, we were to make our way up the mountain. This is Michelle's second year at the recreation area. She is responsible for community outreach activities and some programming, and as she stressed, she spends more time behind a desk than outdoors after accepting her promotion.
After a vigorous, challenging, stimulating, and eye opening, yet somehow relaxing journey up the mountain over many rocks, the class finally arrived at the peak and stopped for lunch with a beautiful view of the valley.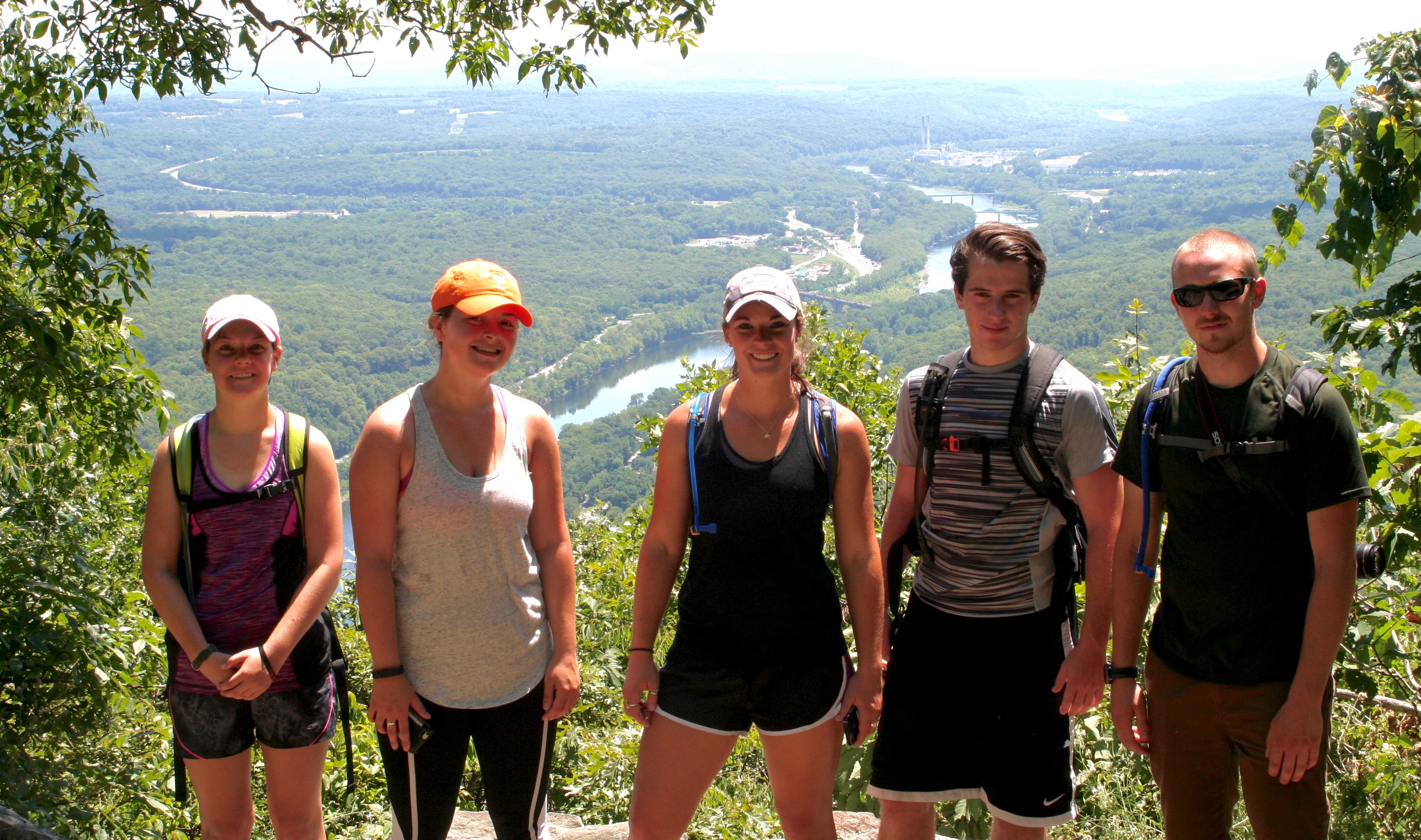 When Ranger Stevens made it to the top, she explained how the area was originally going to be flooded by constructing a dam. The land was seized from the residents by eminent domain, causing much tension between them and the government. Grassroots activists halted this project, and the land was converted to a federal recreation area, retaining its original natural beauty.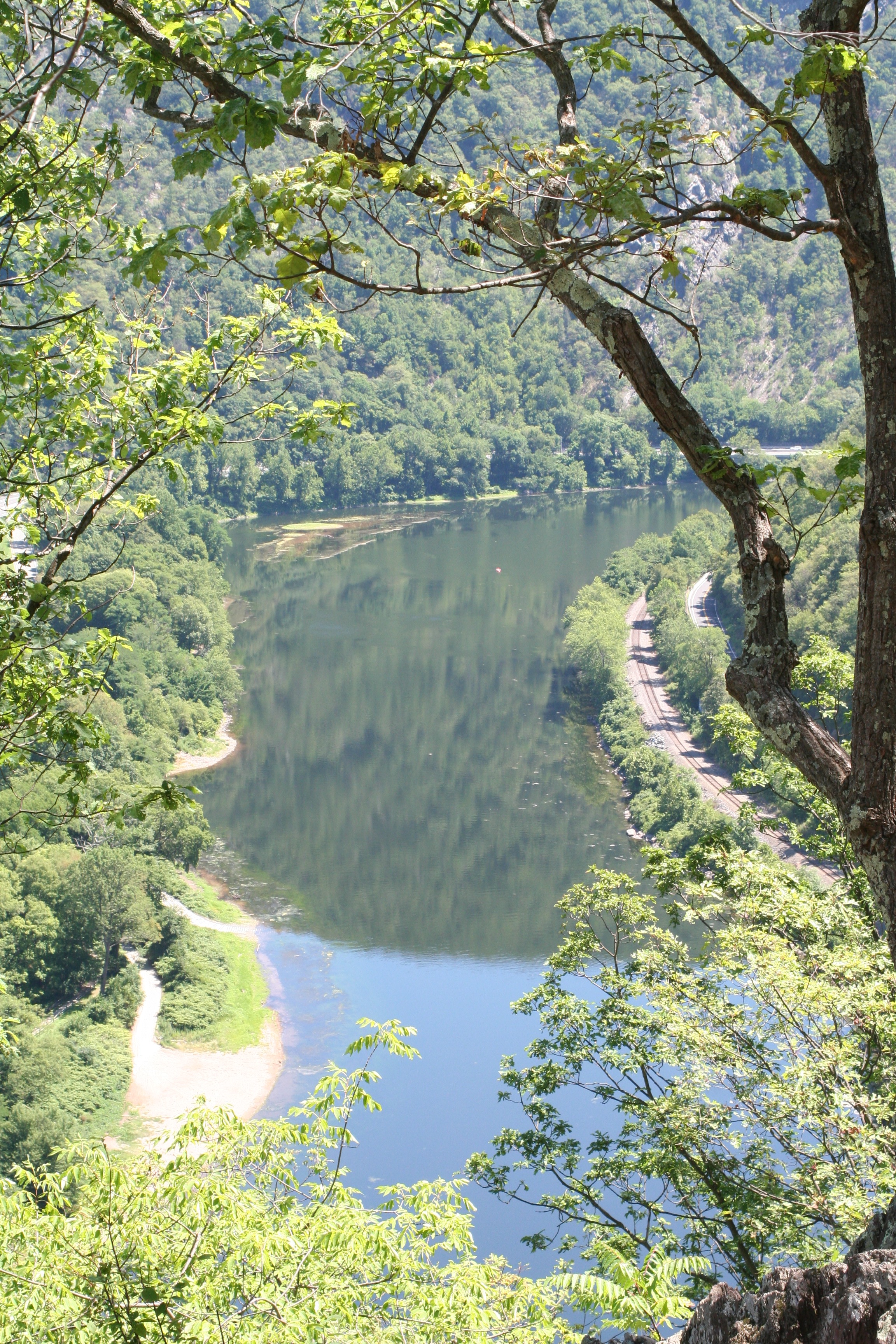 Ranger Stevens asked the class to each think of one word or phrase to describe the adventure on their way back down. (All the words are contained in the first sentence of the last paragraph.) Her own word was "sweaty." The hike covered 4.5 miles with 1100 feet of ascent. The class completed it in 2.5 hours.
Eva, for the EP NEPA crew…