Seeing that we attend a Jesuit university that cultivates men and women for others, this class wouldn't be complete without a service day.  For the day, we spent hours at the Lackawanna River's Sweeney Beach trying to put a dent in the elimination of the Japanese knotweed – a highly aggressive invasive plant – that has plagued the beach.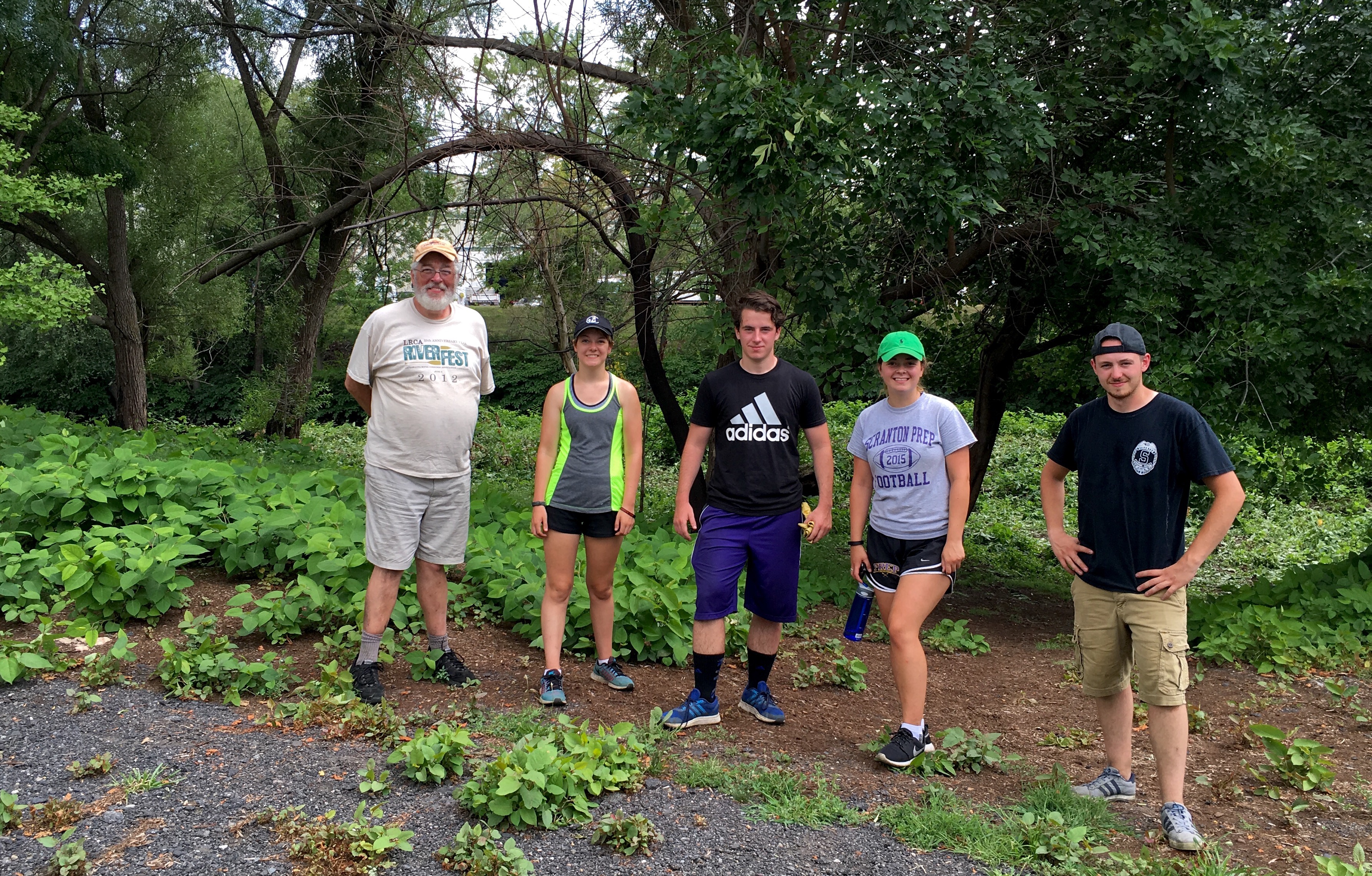 Bernie McGurl shared with us a small portion of his trove of geographic and historical knowledge on all things Lackawanna – maybe even on all things.  It was interesting to hear him pull together all the different elements of local history that we had come to learn of in bits and pieces in the previous weeks, such as the Tocks Island Dam controversy that ultimately led to the creation of the Delaware Water Gap National recreation area and the prescribed fires used to reclaim the ecology of a number of local lands. He told us how Sweeney Beach was named after the Sweeney brothers paving company located nearby.
After Bernie finished – well, not quite finished – we were handed gloves, brand new machetes, and we turned toward the knotweed. We split up so that we were in no ones "blood circle" and took on the weed. We chopped, "raked"and grunted for a couple hours with a hoagie break in between. Gared almost lost a finger in the process… It was a successful day and a great way to end the last week of activity before we returned to the human performance lab.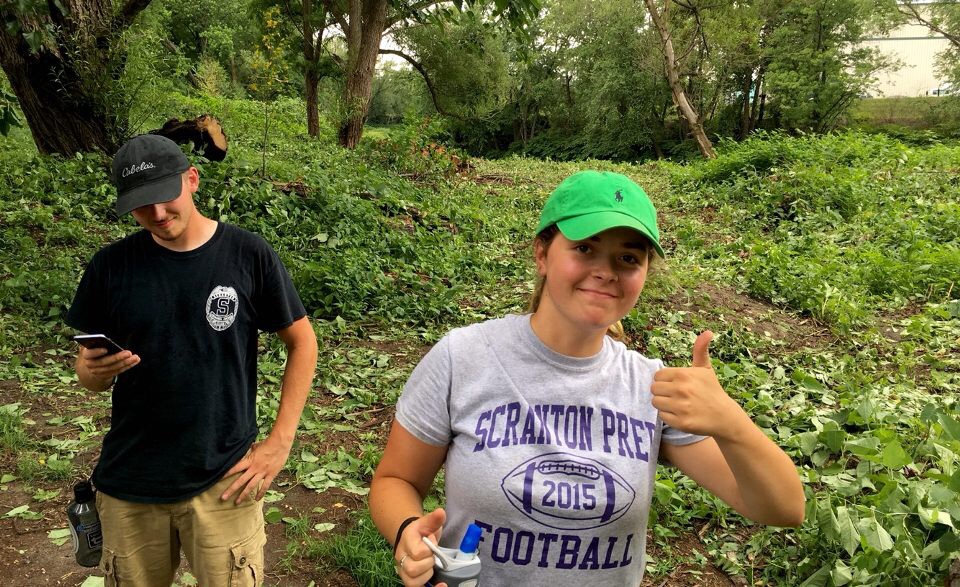 Virginia, for the EP NEPA crew…