Today began with morning lectures by Michael Landram, Asst. Professor of Exercise Science, who described Principles of Exercise Training, and by Dani Arigo, Asst. Professor of Psychology, who described the Psychology of Exercise.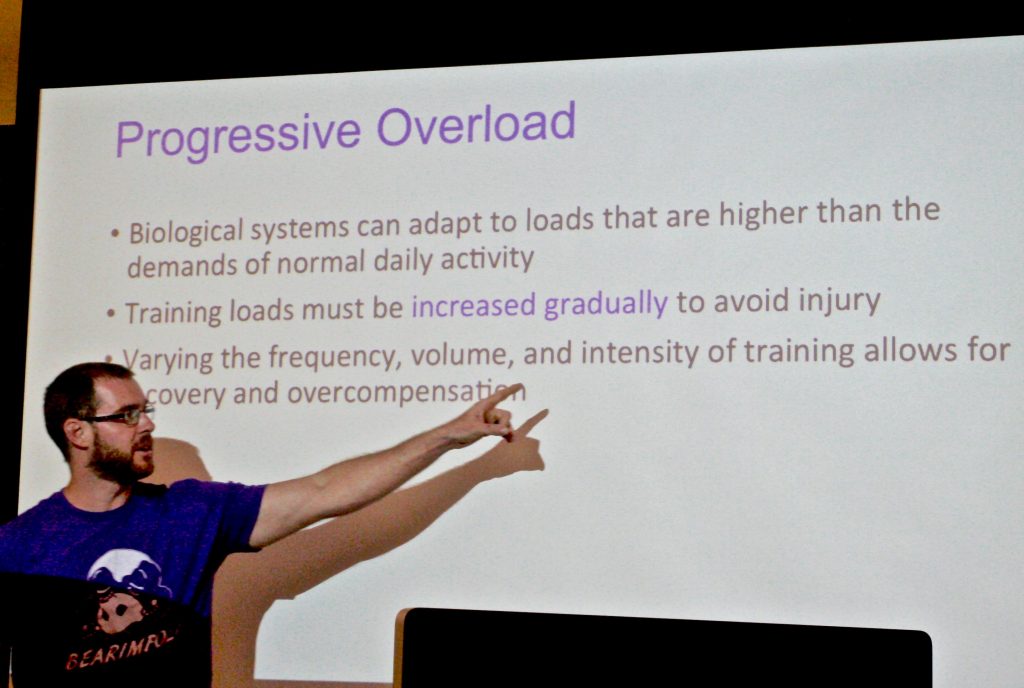 After a quick lunch, we met Owen Worozbyt, Trail and Environmental Projects Manager, at the Lackawanna River Heritage Trail office on Railroad Ave and he led us on a bike ride on the Central New Jersey Railroad portion of the trail, stopping at a few points of interest.
Between Elm Street and the end of the paved portion of the trail in Taylor, there are several wood sculptures, including an American Indian, that Tom Austin from PennDot sculpted (more info here: http://thetimes-tribune.com/news/native-american-carved-out-of-tree-stands-sentry-over-river-trail-1.1413175).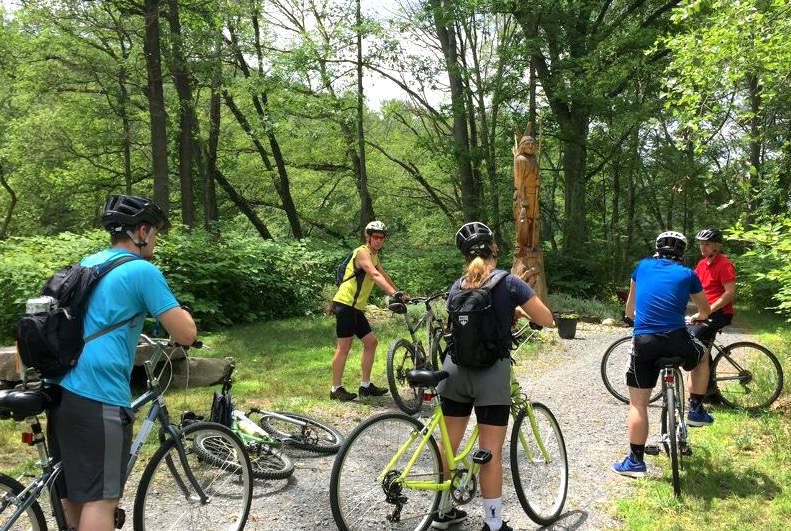 There is also a trailside multi-use athletic field, an amphitheater, and a medicinal herb garden on the trailside.  Owen also took us to the section of the trail that is a spur to Providence Rd. near Scranton High School and showed us the recent trail work that widened that section of trail to make it more inviting to pedestrians.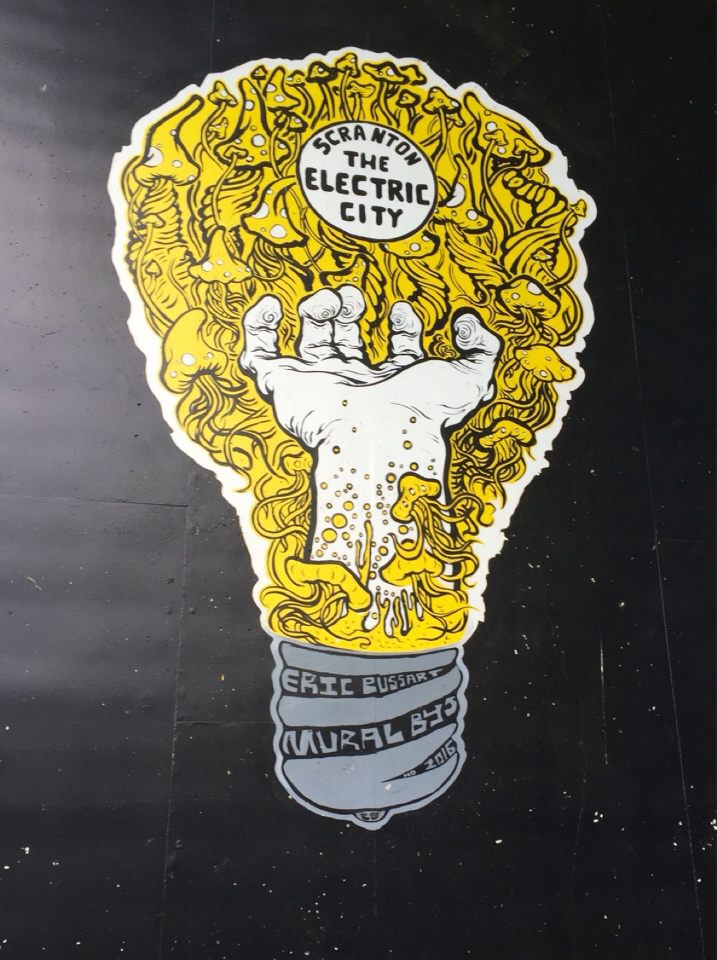 Eventually Owen had to return to work, but the Extreme Phizzers continued on a ride through Scranton's city streets.  Our ambition got the best of us as we were forced to take cover in the vestibule of a local elementary school while a thunderstorm boomed overhead.  Luckily, the storm passed quickly and we were able to resume our ride.  We traveled out to Green Ridge, did a lap around the Plot, huffed and puffed up Electric Street, and cruised back to the University of Scranton through the Hill Section.  Overall, it was an educational and exciting ~ 12-mile ride!
(The whole EP crew is indebted to the LHVA, who loaned the students beautiful hybrid bikes to use for the duration of the class. Thank you, LHVA!!!)
Tara Fay, for the EP NEPA crew…