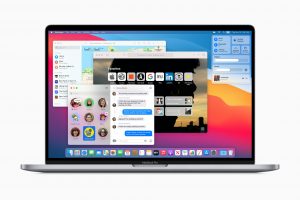 With the advent of any new operating system there is always the potential that problems may occur. Vendors work diligently with the OS manufacturer in order to ensure that their software is ready from the moment the new OS is released.
Apple's new OS, Big Sur, is presenting some particular challenges to manufacturers, as we have received notice from several, stating that their software will not be compatible at the time of Big Sur's release, urging us to delay our adoption of the new operating system.
The following vendors have notified us that their software will not be ready:
ESET Antivirus
Minitab
Wolfram – Mathematica versions older than 12.1 will not work under Big Sur
You may also be getting messages that certain extension on your current system will no longer be compatible with future versions of the Macintosh operating system. This means that if you upgrade, it is very likely that particular software will no longer work or work correctly.
Because of these and potentially other unforeseen issues, we would like to strongly urge you to delay your upgrade to Big Sur. We will continue to monitor the situation to know when it is safe to install.
Additionally, Microsoft has announced end of support for Microsoft Office for Mac versions 2016 and older. You may have gotten messages to upgrade because of security concerns. Rest assured that your Office 2016 will not stop working. The security concerns are that Microsoft will no longer update the Office 2016 product and therefore Microsoft Updates and Security Updates will no longer be available.
Although this situation does not pose an immediate threat to your systems, we are taking this end of support seriously and will do our best to upgrade all Macintosh system to the latest version of Microsoft Office. We will attempt to automate the upgrade process with a tool called Munki to minimize our in-person interaction, but if there are any issues we can certainly make a visit to your office to process your upgrade.
If your system requires it, you will be prompted by the Managed Software Center for necessary updates after the Fall 2020 semester concludes. Your Macintosh will need to be on campus to perform the updates. If you will not be able to come to campus or need Office upgraded sooner, please contact the Technology Support Center.