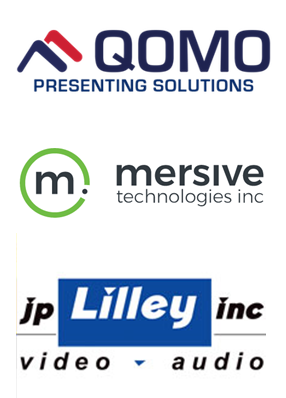 Please join the Division of Information Technology for our next IT Forum on Tuesday, February 27 from 11.30 a.m. to 1:00 p.m. in Brennan Hall 509 (Rose Room).
This informative and interactive presentation will introduce attendees to Collaborative Technologies and Active Learning Classrooms (ALC's):
Jason Wimmer, Manager of Academic and Media Services will discuss ALC's and collaborative technologies available at the University.
Dr. Sandra Pesavento, Faculty in the Education Department will share how she incorporates the technology into her pedagogy.
The presentation will conclude with a demonstration of an interactive display from Qomo, which will be delivered by Joe Jackson from our audio visual vendor JP Lilley. A representative from Mersive Technologies will be on hand to demonstrate Solstice, a wireless display technology that fosters engagement, collaboration and productivity.
Lunch will be served.