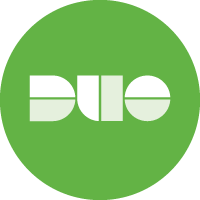 Duo Security, the University's two-factor authentication provider, has recently updated the user interface for the mobile app for Android and iOS. Depending on your device settings, your mobile app will automatically update or you will need to manually initiate the update.
What is different?
People who are already using Duo's mobile app will notice a new look and feel. Other notable differences include:
Approve Button Moved to the Right: In the new version (4.0.0) the approve checkmark button will be on the right.
Hidden Passcode: the passcode will be hidden until you click "show." This change is intended to improve information security by enabling you to make sure that your mobile device screen cannot be seen by others when the passcode appears.
New Phone?
Two Step Duo functionality will not automatically transfer to your new phone, so you need to re-enroll your new device. To re-enroll your new device (with the same phone number),  visit duo.scranton.edu.