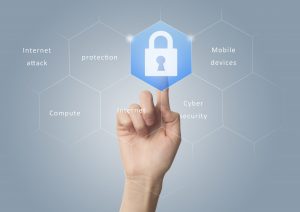 Cybersecurity, data breach, privacy, phishing attempts– I am sure you are most familiar with these words, as they have been frequently used these past years in our campus presentations, national news reports and articles in industry magazines (just to name a few). The threats these words represent are escalating, complicated and quite frankly too important to dismiss.
Listed as the single most pressing issue in the Top 10 IT Issues 2019 from Educause (a non-profit association that helps higher education optimize the impact of IT), it is a University-wide challenge that we must address – together.
Our Information Security Office (ISO) has seen a steady increase in the number of phishing and social engineering attempts. Thankfully, in part due to our programming and outreach (such as cybersecurity month, wellness day presentations, email notices and training) constituents have become more aware of these types of attempts and are increasingly reporting them to the ISO and the Technology Support Center.
The ISO encourages everyone to take advantage of the security awareness training available through SANS to learn more about phishing and social engineering, and recommends that everyone regularly perform a "Malwarebytes Full Scan" to guard against malware (this program is already installed on our campus computers).
As we continue to develop our University security strategies, we ask that you remain vigilant, and never hesitate to call or email us to confirm the validity of an email or phone call. You can reach the Information Security Office at 570-941-4226 or email infosec@scranton.edu.
Free Security Resources
The  THINK. CONNECT. ™ Campaign is a national public awareness campaign aimed at increasing the understanding of cyber threats. https://www.stopthinkconnect.org/resources
Through StaySafeOnline, the National Cyber Security Alliance (NCSA) empowers users at home, work and school with the information they need to keep themselves, their organizations, their systems and their sensitive information safe and secure online and encourage a culture of cybersecurity. https://staysafeonline.org/
Report identity theft to the Federal Trade Commission online at IdentityTheft.gov or by phone at 1-877-438-4338.
Get the latest information on IRS Tax Scams / Consumer Alerts. https://www.irs.gov/newsroom/tax-scams-consumer-alerts
Free Security Software Resources (for home)
uBlock Origin Extension (in Google Chrome Browser) is a free and open-source, cross-platform browser extension for content-filtering, including ad-blocking. https://chrome.google.com/webstore/detail/ublock-origin/cjpalhdlnbpafiamejdnhcphjbkeiagm?hl=en
Malwarebytes protects you against malware, ransomware, malicious websites, and other advanced online threats that have made traditional antivirus obsolete. https://www.malwarebytes.com/
Have I Been Pwned allows you to search across multiple data breaches to see if your email address has been compromised. https://haveibeenpwned.com/
LastPass is a password manager that stores encrypted passwords online. https://www.lastpass.com/