The Center for Student Engagement is proud to announce that RoyalSync, the University's co-curricular campus engagement platform, will be relaunched this fall powered by a new platform, Presence. Presence is a web and mobile software platform that helps campuses identify ways to increase student engagement, enhance assessment practices and promote opportunities, ultimately improving outcomes and retention. Presence will allow the Center for Student Engagement to simplify processes with student organization and event management, track student involvement with card swipe technology, identify student involvement trends and behaviors with real-time analytics, and help students make progress toward skill development through a co-curricular transcript.
When OrgSync, the previous platform that powered RoyalSync, was scheduled to be retired, the Center for Student Engagement, along with partners across the Division of Student Life and the Kania School of Management, began to search for a suitable replacement product, with the support of the IT division. The IT division helped us navigate the Third-Party Software Evaluation Lite assessment process to help us evaluate potential replacement products. After several rounds of demos from potential vendors, we selected Presence as the replacement platform for RoyalSync.
Over the spring semester, the Center for Student Engagement and the IT division have worked with Presence to build out the platform for our campus needs and attended web-based training to learn all the essentials of the platform. Undergraduate students will be the primary audience that RoyalSync will serve, providing information about student organizations and events all in one place, while student leaders with support from faculty/staff moderators can plan club/organization campus activities.
The new RoyalSync will be launched at the start of the Fall 2019 semester with in-person and web based training being offered to students and faculty/staff users. Please feel free to check out the new RoyalSync at royalsync.scranton.edu. For additional questions, please email cse@scranton.edu.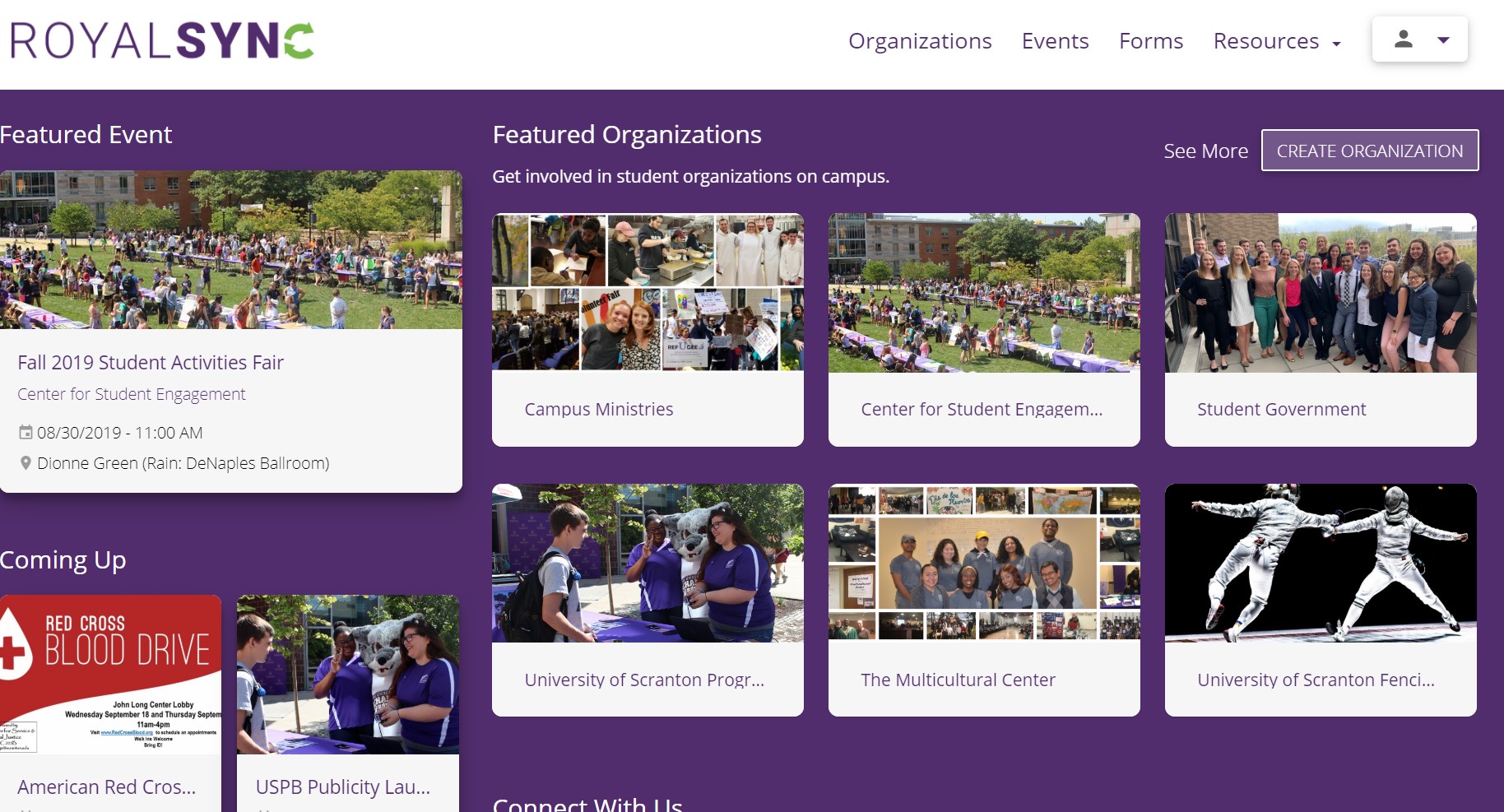 —
Written by Michael Ritterbeck, Director of the Center for Student Engagement at The University of Scranton