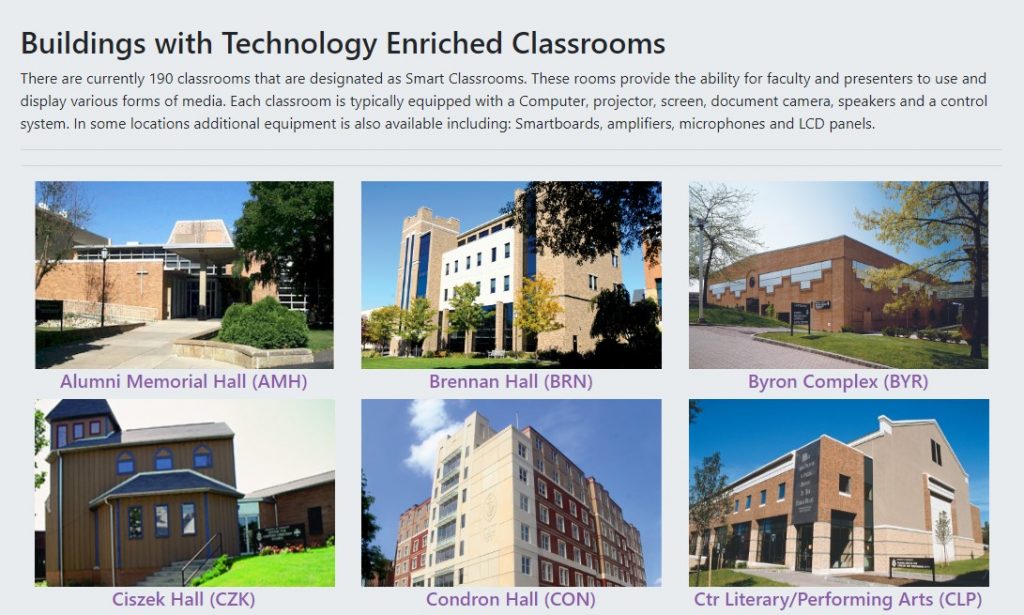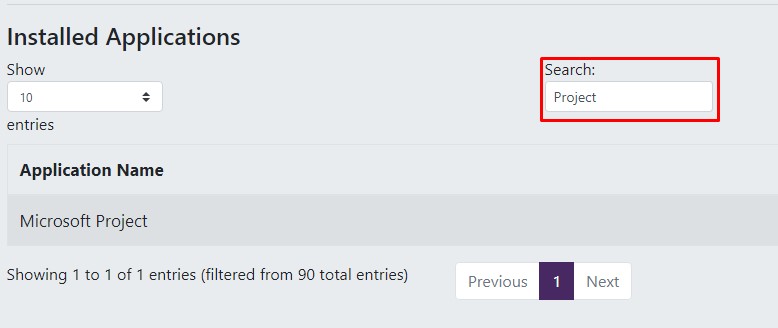 Peruse the online Classroom Database to find the smart room you need for your next lecture or meeting. The database search reveals specific room equipment as well as room availability, and provides supporting materials and guides for specific technologies.
Instructor PC Update
The Academic Technology Advisory Council, whose members provide guidance and advice on academic technology at the University, requested last Fall that IT include the installed Instructor PC applications (or software) to the current database to help in the preparation and assignment of classrooms.
As such, we are happy to announce that the database has been upgraded to reflect this change. To review the Instructor PC software:
Go to https://webnet.scranton.edu/classroomdb/ and log in
Select Building
Select the room by clicking View
Scroll down to Equipment and select Instructor PC
This will show you a list of the Installed Applications
Use the Search feature
You may notice that the list of Installed Applications can be quite lengthy. To limit the number of results, type the application you are looking for in the Search box.
Please note that if there are student machines in the room, they will have the same software as the Instructor PC.