By Cindy Hricko, Manager Enterprise Application
Banner Tip 1: With Banner Job Submission, you have the ability to have the file go to the database, so you can view when it is finished running. Click to view instructions (authentication required).
Banner Tip 2:   Did you know that you can get to Self Service through the Banner Application Navigator page?
In other words, while in Banner, type Time Sheet (or any form that is Self Service Banner such as Student Profile) and it will appear in the drop down. Click on it and you will go to SSB.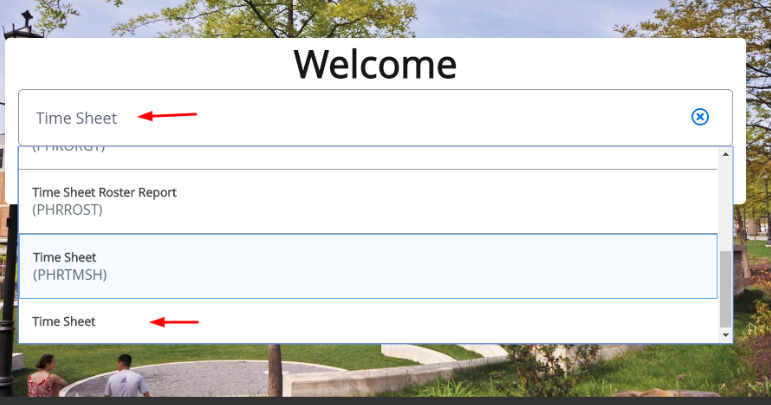 Click the HOUSE icon within Self Service Banner and you go back to Banner Application Navigator.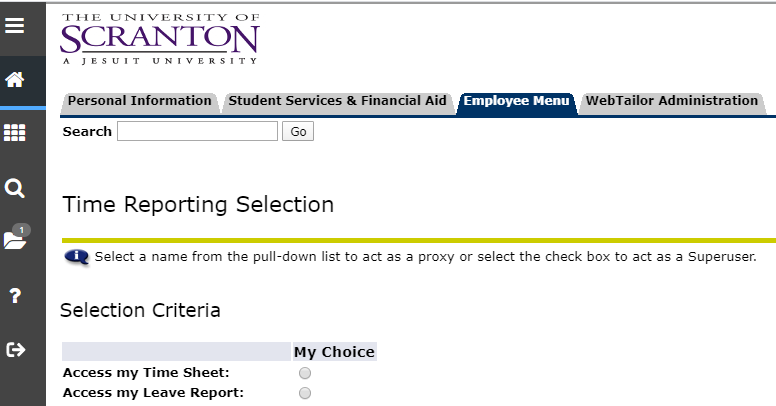 Banner Tip 3: Did you know that you can go to the Employee Application Menu through Self Service? Under Employee Menu Tab -> Other Employee Functions->Applications Menu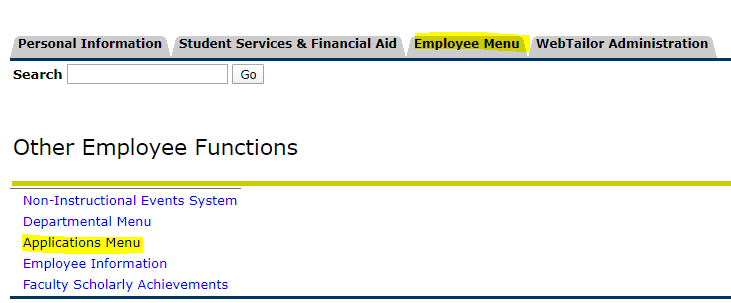 Banner Tip 4:   Use of User Preferences in Banner is available with a recent Release of Banner. If you are on a Banner Form, such as, GOAEMAL, it currently only displays 3 records on each page as the default. If you would like to change to a larger number for every time you go into Banner… you now can. Change the number on the bottom  for the per page from 3 to 10 and then Click settings and Save Pagination Settings. Each time you go into the form now, it will have the value you have determined.  With the Restore Pagination Settings, it will revert back to the Ellucian baseline default. This new feature is across Banner forms.