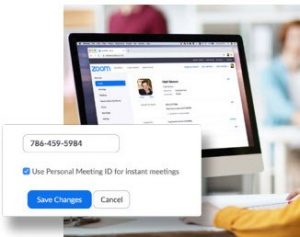 As we progress into the Spring Semester, we ask you to review the following best practices for securing your Zoom meetings:
Do not post your Zoom meeting information on social media platforms. Posting your meeting information on social media ( i.e. Twitter or Facebook) opens the door for anyone (including unwanted guests) to join your meeting.
Turn on Your Waiting Room. This feature provides a virtual waiting room for your attendees and allows you to admit individual meeting participants. Instructions on Waiting Rooms.
Require a Passcode to Join. This feature enables only those with the
passcode to join your scheduled meetings. To learn all the ways to add a passcode for your meetings, view this support article.
Review the Best Practices for Securing Your Zoom Meetings guide for additional ways to stay secure. Visit our Zoom webpage for additional information.