The employee directory is one of the most important and frequently visited features on our portal. As such, it has been redesigned to help you locate and contact people more efficiently.
To access the Employee Directory: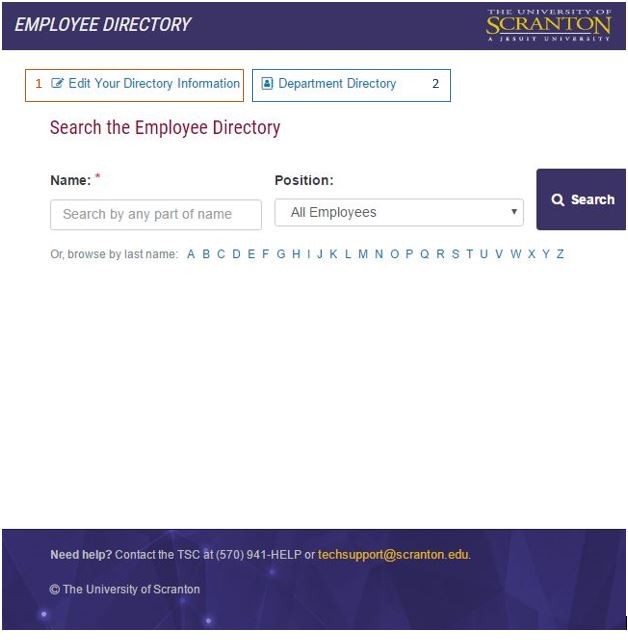 Visit My.Scranton.edu
Go to the Employee tab
In the "Directory" channel, Click on Faculty/Staff
In the directory you may also do the following:
1. Edit Your Directory Information. At anytime during the year, faculty and staff members can update their directory listings for the following information:
First Name
Last Name
Middle Name
Suffix
Department Chair
Degree(s)
2. View the Department Directory. View the directory information by department. To edit your Department Directory information, please contact News and Media Relations at info@scranton.edu.