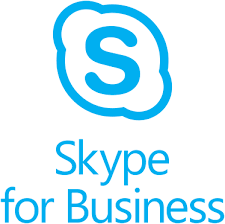 Communicate instantly with your colleagues through Skype for Business. With a click of a button, you will be able to text, make a video or voice call, or even start an online meeting. You can use Skype for Business from nearly any Windows PC or mobile device (Lync on Macs or mobile devices) on campus or anywhere in the world you have Internet access.
It is already installed on your computer
Go to your Start menu> All Programs > Microsoft Office 2013 > Skype for Business 2015
Although Skype and Skype for Business offer similar features, we have only approved Skype for Business for office use. If you're using a Mac, click here for information regarding Lync.
Login Credentials
Your username is your scranton email: firstname.lastname@scranton.edu
Your password is your my.scranton password
Find your colleagues


1.  Find the search box on the main Skype for Business contacts page, just below the Contacts tab.
2.  Click in the search box and type in the person's name or their @scranton.edu email address.
3.  When you see the listing for the person you want to add, point at their picture or avatar to see your options (such as message, voice call, video call or add to contacts).
Additional features
–  By default, your contacts' online status is determined by his or her Outlook calendar.
–  Meet with up to 250 people—even if they're not on Skype for Business. All they need is a phone or internet connection.
Get started with Quick Start Guides
Microsoft.com offers detailed and comprehensive Skype for Business guides and online tutorials. Here are some quick guides to get you started.
Make sure to visit Microsoft's Discover Skype for Business website for additional resources.
Please note: While Skype for Business is available to all faculty and staff, you may or may not choose to use it.