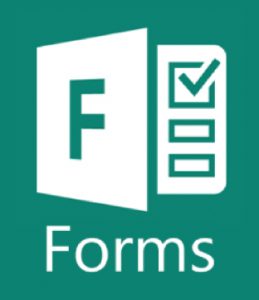 Microsoft Forms is an online program that lets you easily create surveys, quizzes and polls. It can be used to track meeting or event reservations, collect feedback or gather ideas. Once you have built your form, you can invite others to respond to your form using a link. Built-in analytics are available within the program to evaluate responses as they're submitted. You can export your form data when needed.
Microsoft Forms is available to all students, faculty and staff free of charge as part of our Office 365 campus license. You can access Forms by going to https://forms.office.com/  and select Get Started.
Join a hands-on training session on Forms in HYL 402. Please register (limited seating).
Friday, May 10 from 10 a.m. to 10:45 a.m.
Tuesday, May 21 from 2 p.m. to 2:45 p.m.
If you can't attend a session, feel free to review the online training instructions provided by Microsoft: