Congratulations to the winners of the WML's 3rd Annual Library Research Prize! The Weinberg Memorial Library inaugurated the prize to recognize excellence in research projects that show evidence of significant knowledge in the methods of research and the information gathering process, and use of library resources, tools, and services.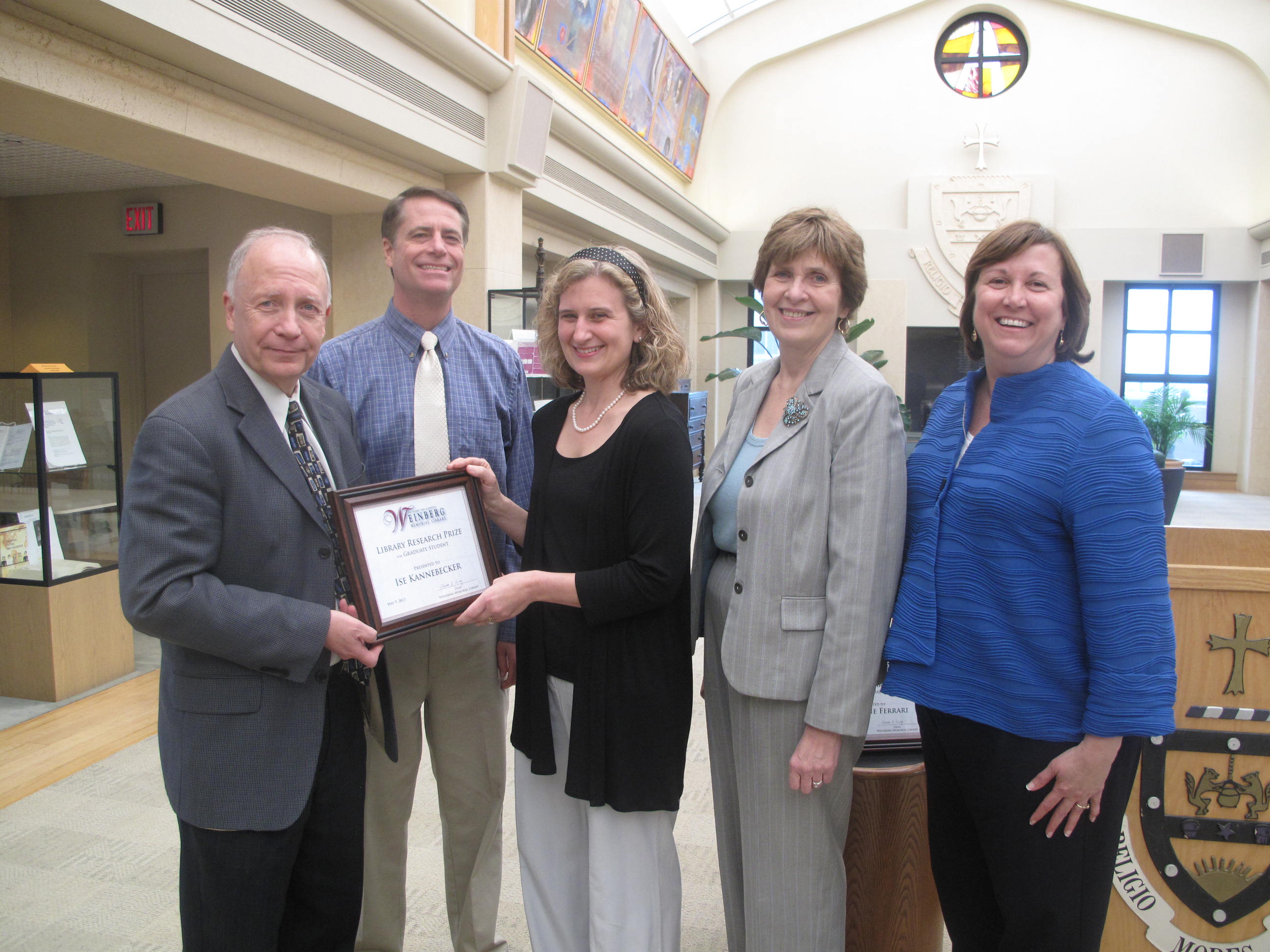 Ise Kannebecker, a student in the Family Nurse Practitioner Program, whose submission, "Exploring the Effects of a Longer Music Listening Session on Reducing Postoperative Pain: A Research Proposal," was selected as this year's winner of the prize in the Graduate category. Ise's supporting faculty member was Dr. Margarete Zalon in the Nursing Department.
In her essay describing the research process, Ise wrote:
The interlibrary loan department proved to be of invaluable assistance to me with my research proposal as well in obtaining articles from journals that the library did not possess. This was particularly useful to me when I was doing research from my home.  Occasionally I even utilized the library's texting service when I encountered search questions, which proved helpful and convenient too.
Three graduate students were chosen to receive Honorable Mentions – Kristin Leccese and Christina Tripodi, Occupational Therapy majors, and Jessica Palmeri, a Marketing major.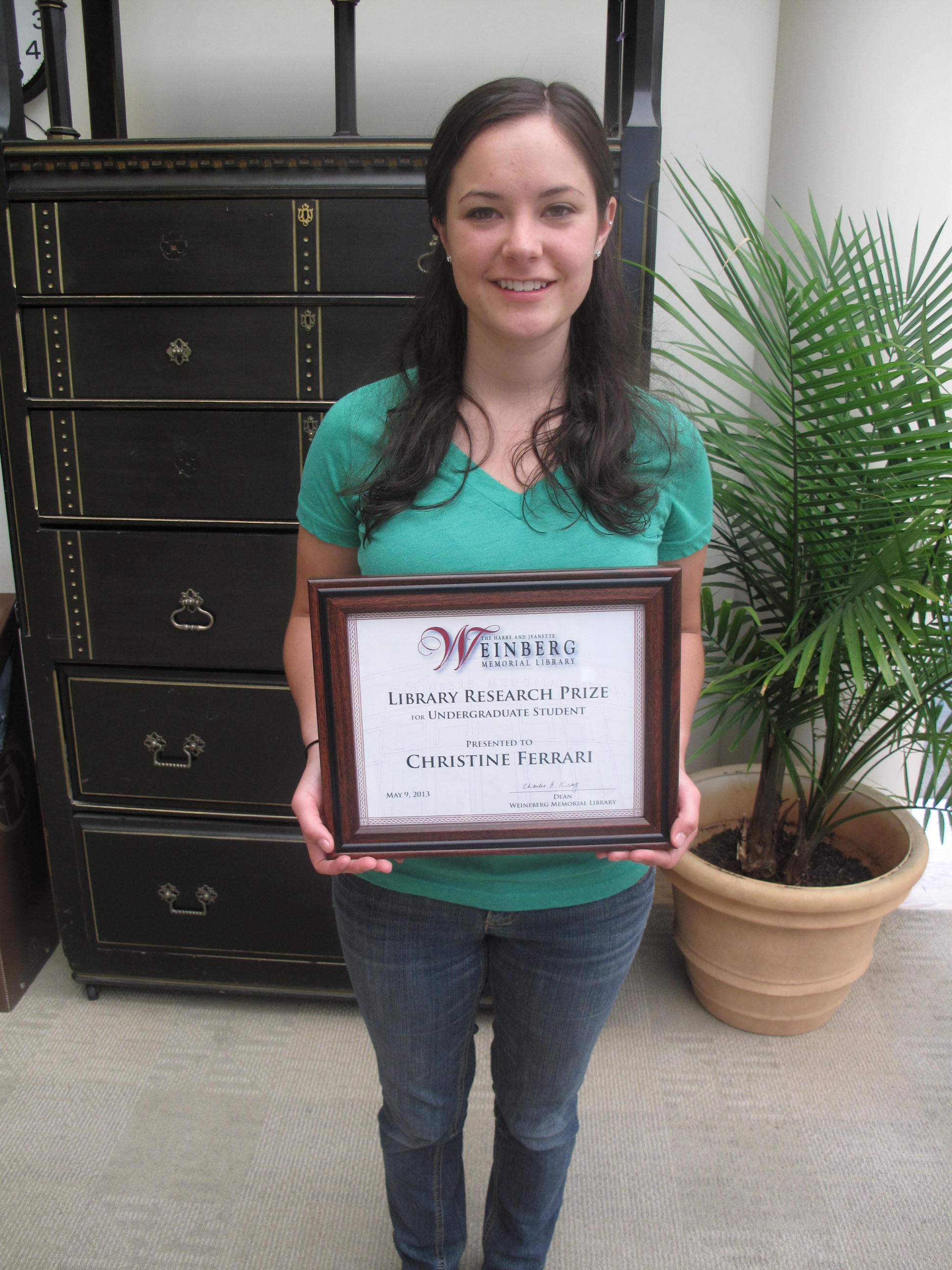 Christine Ferrari, a senior Nursing major, was chosen as the prize winner in the Undergraduate category. Her submission was titled, "Pláticas de la presiόn arterial: Hypertension Education in the Hispanic Community." Dr. Margarete Zalon in the Nursing Department was her supporting faculty member.
Christine wrote in her essay describing the research process:
The resources from the Weinberg Memorial Library undoubtedly enabled me to write my Honors thesis. They have left me feeling well-equipped to navigate whatever graduate education and professional research in which I may participate in the future. More importantly, however, they allowed me to design and implement a nursing intervention that taught Hispanic individuals about hypertension and provided them with the tools to reduce their risk for a detrimental disease. Thanks to the resources from the library, these individuals have a better chance to happier, healthier, and longer lives.
Honorable Mentions were also awarded to three undergraduate students – Bernadetta Bernatowicz, a Biology major, William Reddington, a History major, and Joseph Seemiller, a Neuroscience major.
Winners were honored at a reception and awards ceremony on Thursday, May 9, 2013 in the Heritage Room of the Library. More photos from the reception can be seen here.