In conjunction with the Environmental Art Show, join us for an Artist Talk with Laura Kern on April 25th, 2022, in the Heritage Room at 5:30 pm.
Laura is an interdisciplinary artist based in Waymart, PA. She received her BA from Keystone College in 2022 and currently works as an intern for the International Sculpture Center.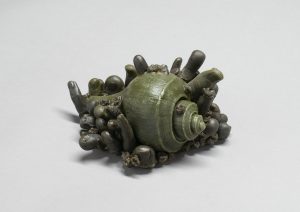 Her work addresses environmental issues and the relationship between man and the environment. Laura's art will be featured as part of our virtual exhibit premiering on April 19th.
The 2022 Environmental Art Show is open now in the Heritage Room of the Weinberg Memorial Library April 19-26, 2022, with a virtual exhibit that can be viewed at:
https://digitalprojects.scranton.edu/s/environmental-art-exhibit/page/exhibit-home

All guests must follow the University of Scranton Health and Safety Protocols. If you have questions about this event, please contact Marleen Cloutier at marleen.cloutier@scranton.edu