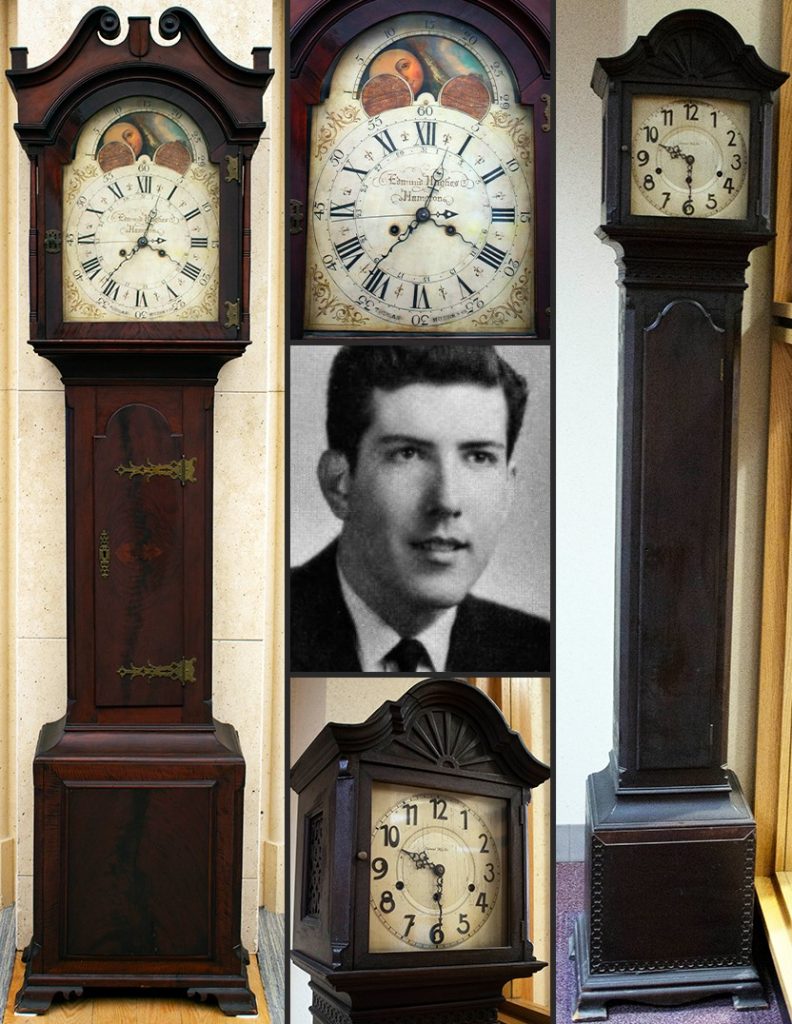 A gorgeous grandfather clock, dated to the 1780s, has been installed in the Library's 5th floor Heritage Room. This was made possible by a bequest from the late Brian E. McHugh '59, who also included an incredible $500,000 endowment fund in support of the Library. 
"Tall case" clock making flourished in Pennsylvania in the late 18th and early to mid-19th centuries, first imitating English craftsmanship before developing its own unique characteristics. This example, in the style of famed London furniture-maker Thomas Chippendale but likely Pennsylvania Dutch built, must be hand wound and includes a rotating dial depicting phases of the moon throughout the month. The hourly chimes have been disabled so all can study in peace, and two finials and an eagle, usually sitting on top, are currently being repaired.  
This will serve to complement the beautiful grandmother clock, formerly belonging to Brian's mother, on display in the 4th floor Reading Room of The Helen Gallagher McHugh Special Collections named in her memory.