.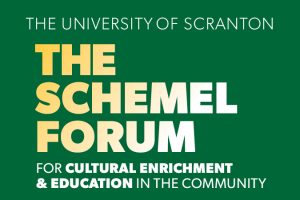 Online registration is now open for our Spring 2023 Schemel Forum programs!
Be sure to check out our brochure, where you can view our exciting offerings this spring including evening courses, world affairs luncheon seminars, and collaborative programs.
Register here, or contact brooke.leonard@scranton.edu for more information. We look forward to seeing you!
Programs are free to University of Scranton staff, students, faculty, and Schemel Forum members.