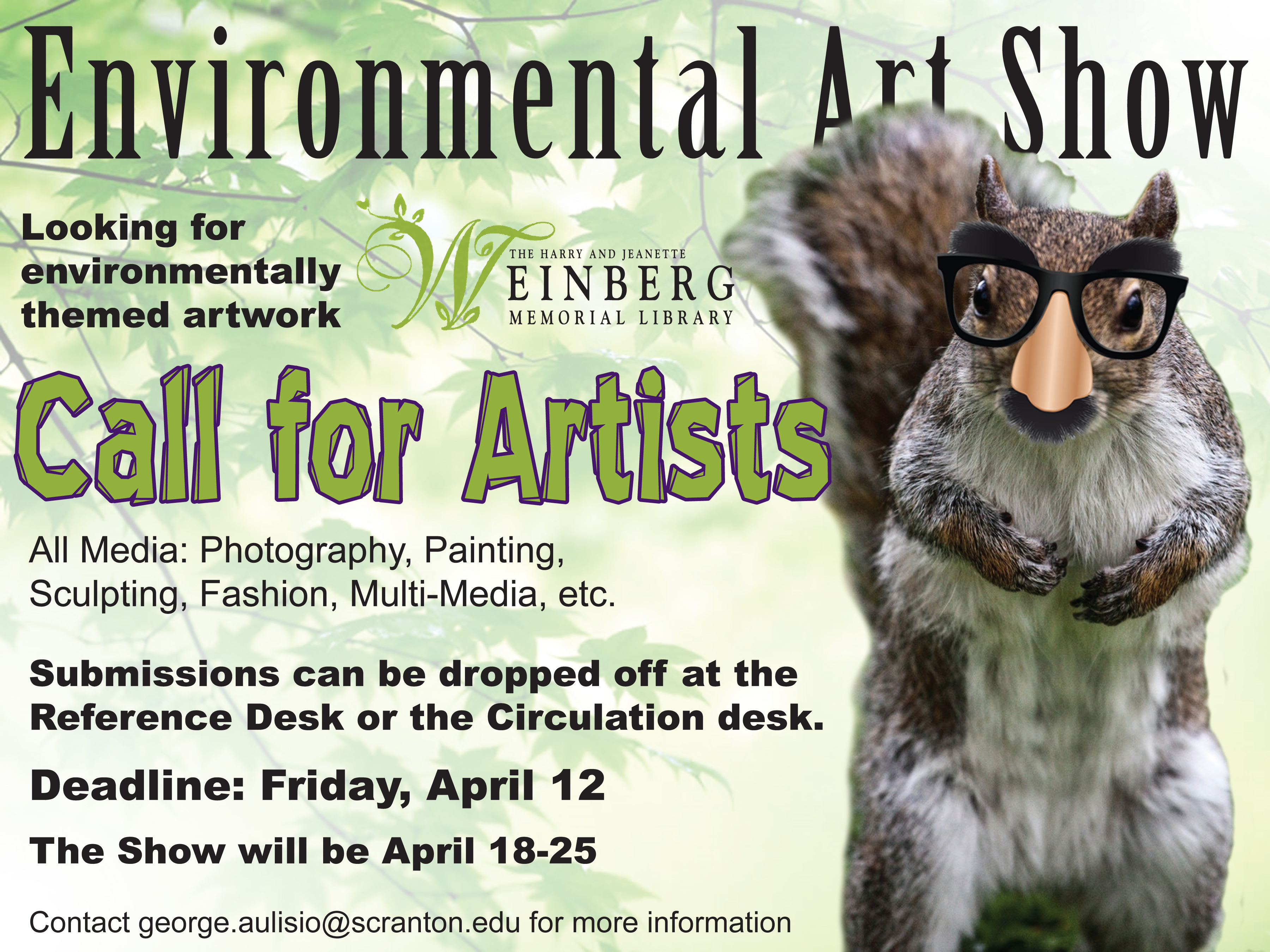 The library will be hosting the 3rd Annual Environmental Art Show during the University's Earth Week Celebration (April 18-25). The purpose of the Art Show is to showcase the artistic talents of our students, staff, and faculty while promoting sustainability and the environment.
As always the Art Show is comprised solely of University of Scranton student, staff, and faculty submissions, so the success of the show relies on the number of submissions we receive. All types of artwork are accepted for display in the Art Show, but they must be your own creation, and they must be environmentally themed. Our definition of "environmentally themed" is understood very liberally and includes: nature scenes, animals, environmental degradation, sustainability messages, recycled goods, and so on.
Please consider submitting to the show before April 12 and attending the Art Show's Reception on Monday April 22 from 5-7 pm. All submissions will be returned to the artists before the end of the Spring semester.