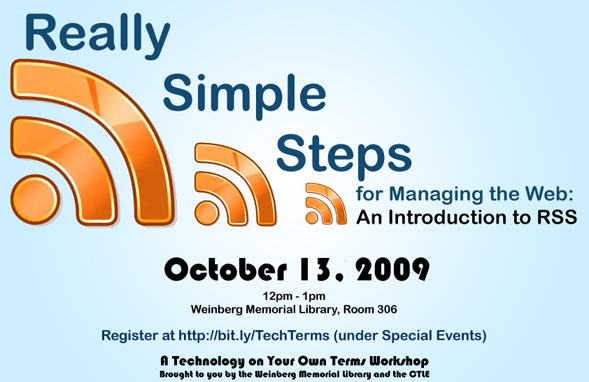 Our next Technology on Your Own Terms workshop is coming up next Tuesday, October 13, from 12pm-1pm in WML room 306.   If you're a University faculty or staff member who has trouble keeping track of all of your favorite websites – this workshop is for you.
In "Really Simple Steps for Managing the Web: An Introduction to RSS," we will explain how RSS feeds and RSS readers can help you manage the abundance of information available on the web. You'll create a Google Reader account and will learn to import, organize, search, and share up-to-date content from your favorite websites.
Seats are limited, so be sure to register (under Special Events).