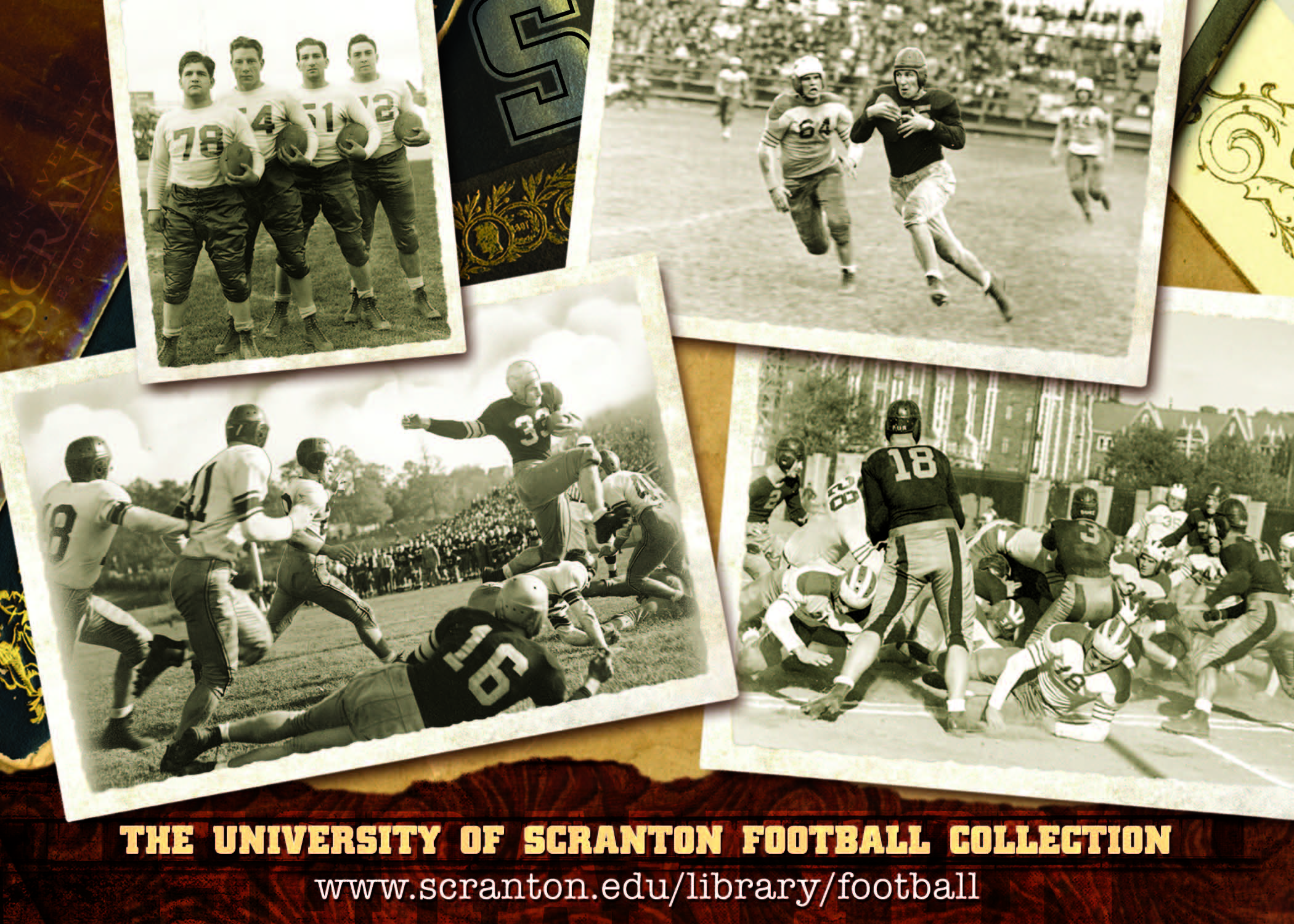 The University of Scranton's football team may no longer be around (in fact, it's famous on campus for being "undefeated since 1960"), but at the Weinberg Memorial Library, UofS football is back in a big way.  This week, the Library is proud to announce the University of Scranton Football Collection, a digitized version of our football archives.
The collection includes over a thousand photographs of University of Scranton (and St. Thomas College) football teams, players, coaches, and games – as well as photos of the cheerleaders and marching bands who cheered them on.  The collection also features a set of football game programs.  The programs, produced for each home game, have team rosters, statistics, and game analysis.  Most of the materials come from the years 1900 through 1960, when the varsity football team was disbanded.
This collection isn't just for UofS football fans, though.  The game programs in particular are a rich resource for researchers interested in the history of Scranton and its surrounding area.  The programs were sponsored by local businesses (like the Hotel Casey), so the booklets serve as miniature "time capsules" showing slices of Scranton life over time.
We invite all students, staff, alumni, and community members to browse and search the collection at www.scranton.edu/library/football.  You may also want to take a look at our brief history of University of Scranton football.
P.S. While we have identified many of the photographs, some are still mysteries.  If you recognize a player, please let us know!
Many thanks to librarian Kay Lopez, library systems specialist Jennifer Maher, and digital services assistant Kevin Pheasey, who all dedicated many hours of hard work to this project.