The deadline to submit your Environmental or Sustainability related art is quickly approaching!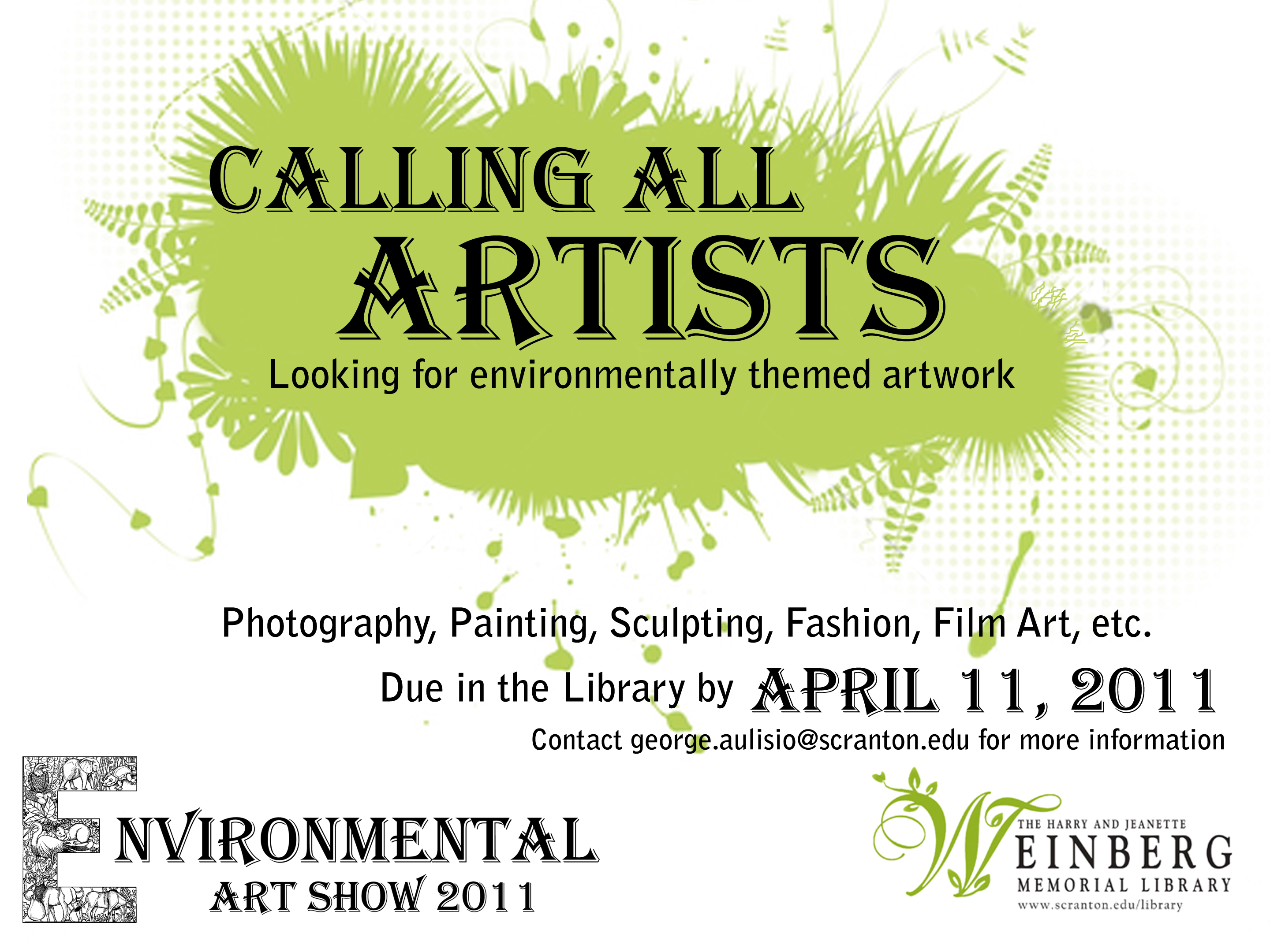 Please have your artwork delivered to the library (either the Circulation or the Reference Desk) before Monday April 11!
All types of artwork are invited to be submitted to the Environmental Art Show. The exhibit will run from April 14th to the 21st in the Heritage Room. On Monday April 18th at 7pm there will be a Grand Opening event for a chance to meet the Artists and discuss their work. Refreshments will be served.
For more information about the Environmental Art Show please visit the original blog post: Calling All Artists